As we approach a new season, there are a probably few decor changes you wish to make in your home. That's why I've partnered up with Burrow again to show two quick and affordable ways to transform your Burrow sofa into a cozy chic space. These differing styles and looks to accompany them can serve as inspiration for your next indoor photo shoot or simply for getting fall ready home decor wise.  Still need to brush up on your Burrow knowledge? Check out my full review here.  If you're all set, get into the goodies below!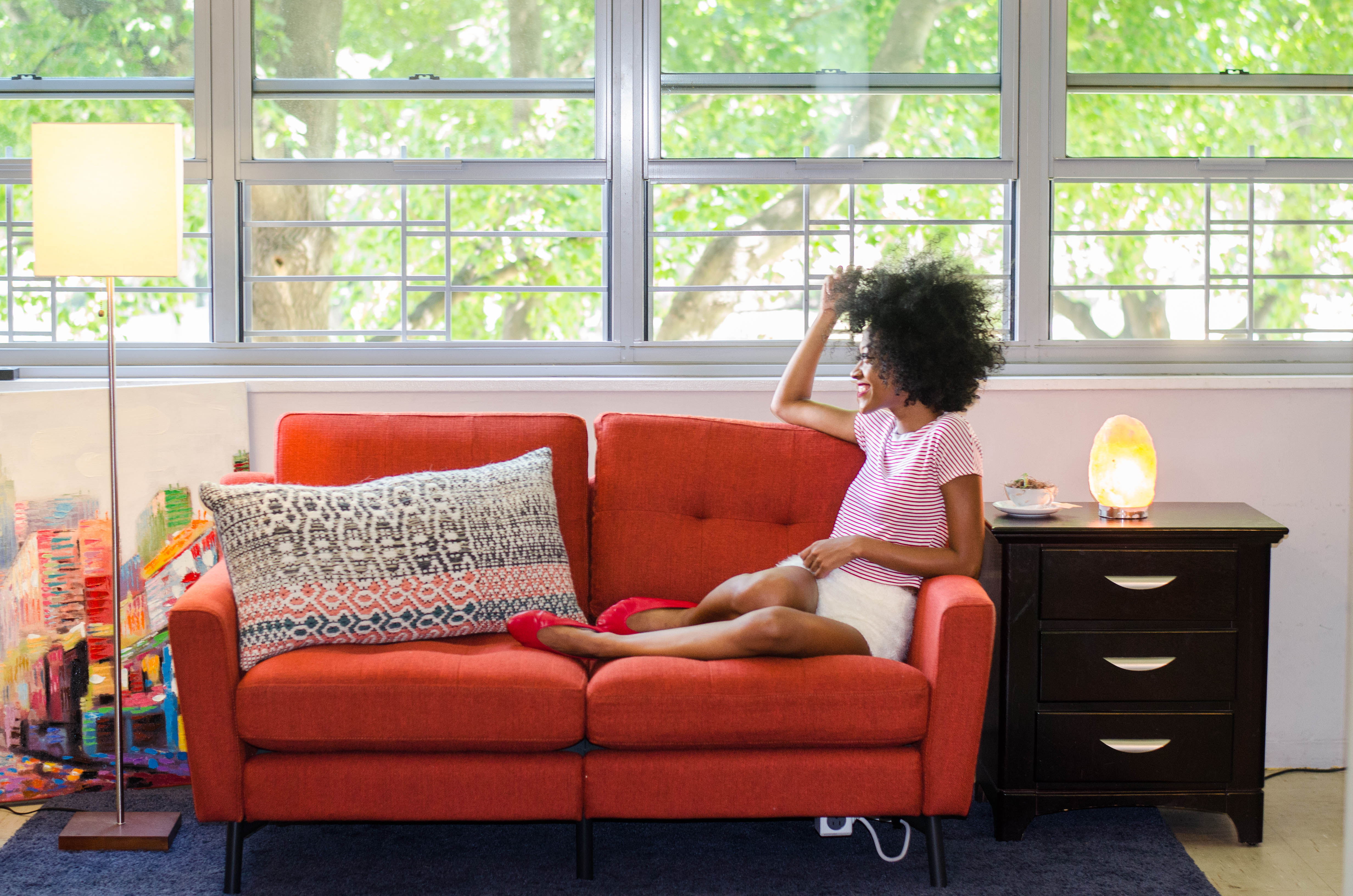 Sofa – Burrow / Cushion – Marshalls (Similar – Gilt)/ Salt Lamp – Levoit / Plant – Amazon / T-Shirt – Zara / Shorts – Urban Outfitters (Sold on Poshmark ) / Flats – Zara
This style is all about the casual chic vibe. I added a statement cushion to the Burrow sofa for that perfect pop of color and texture. The warm tones and textile design of the cushion definitely bring that cozy fall vibe to life. It's just enough decoration to compliment the brick red color without being overdone or taking up too much space on the love seat. To keep the cozy vibe going I added a salt lamp and the cutest little succulent.
I took that same easy breezy approach for my outfit. I paired a red striped tee with some fuzzy shorts and bright red leather flats. I clearly have a thing for red at the moment. But it's okay because it complements the couch styling really well. Talk about win win situation!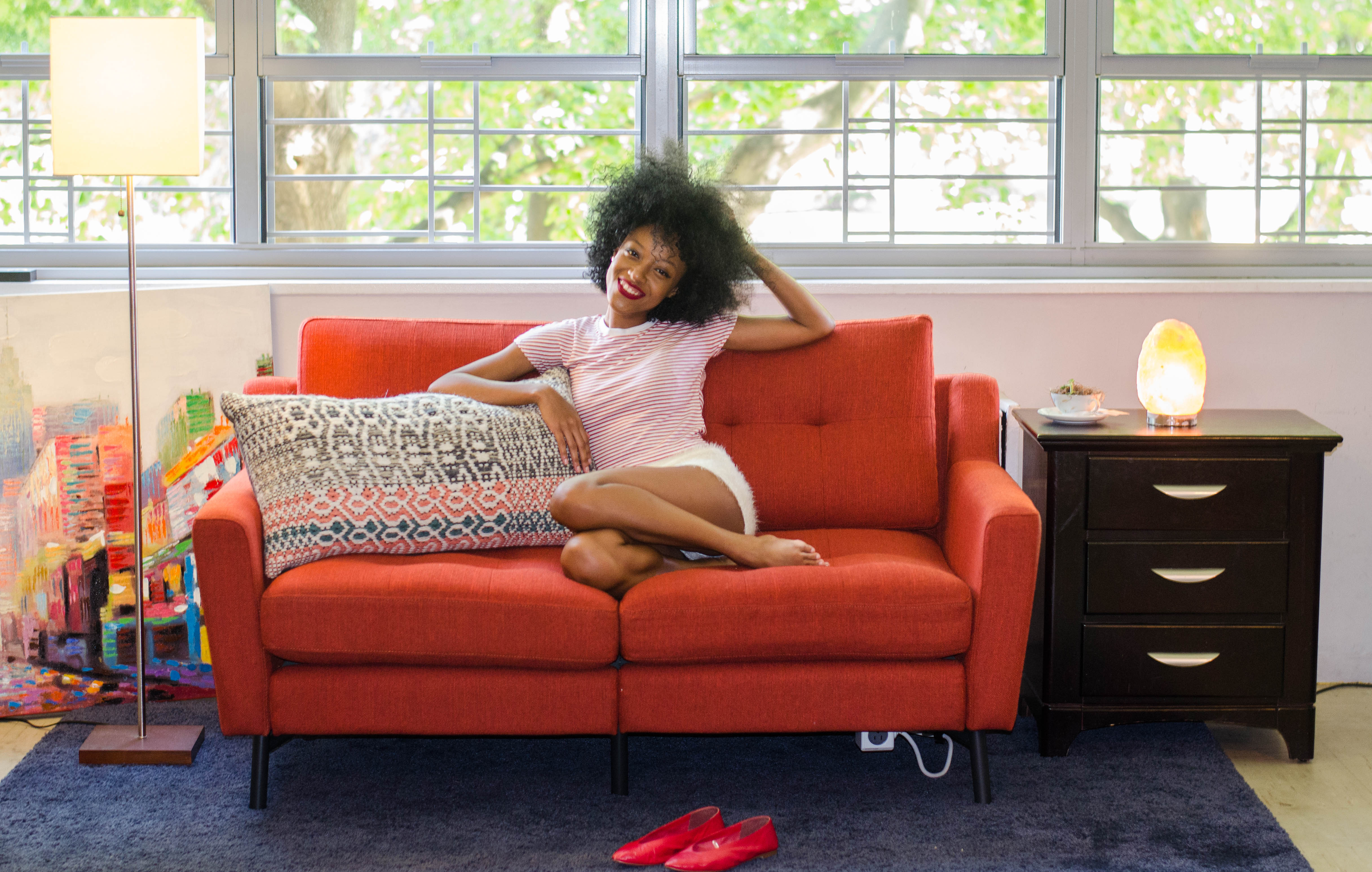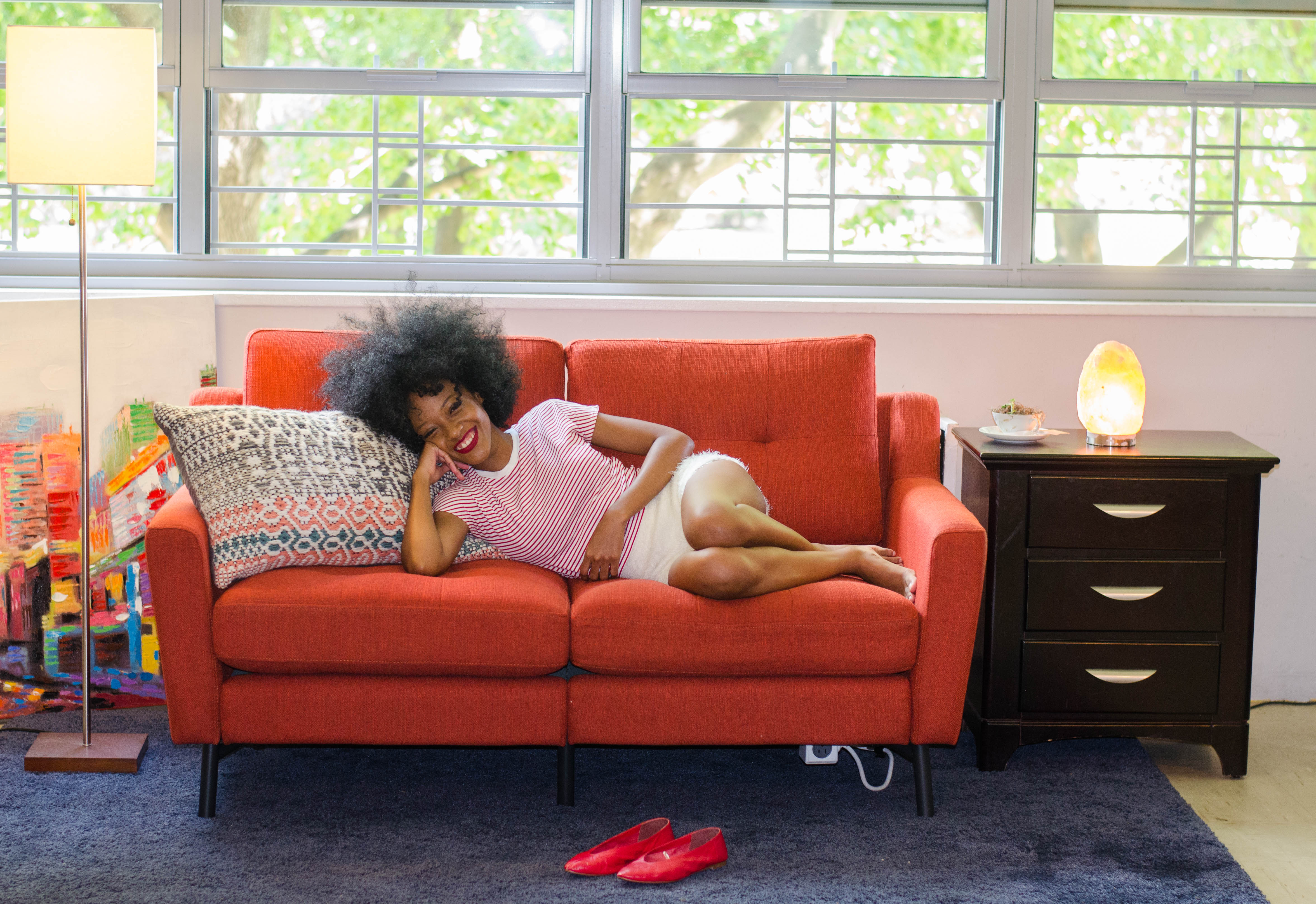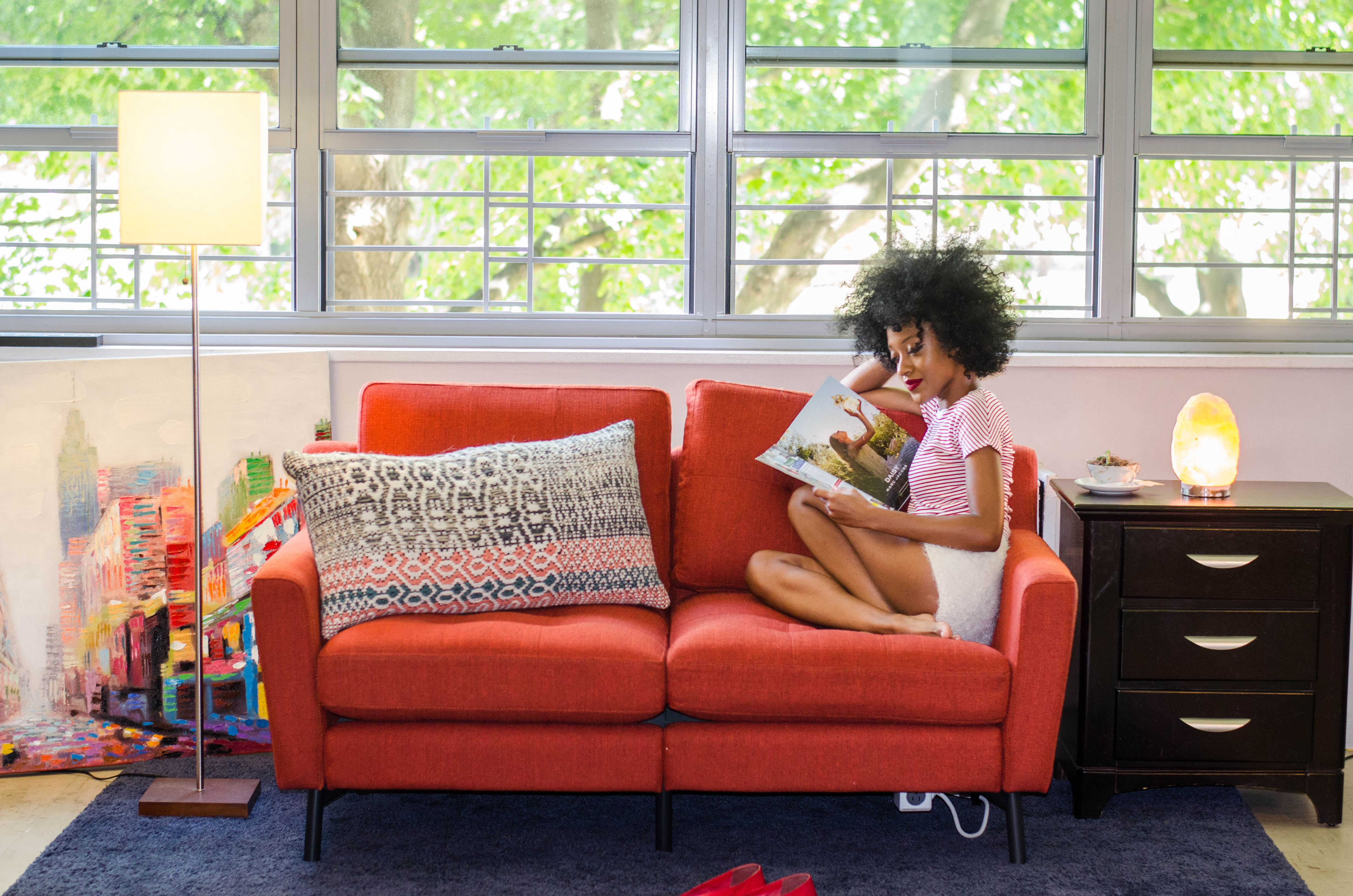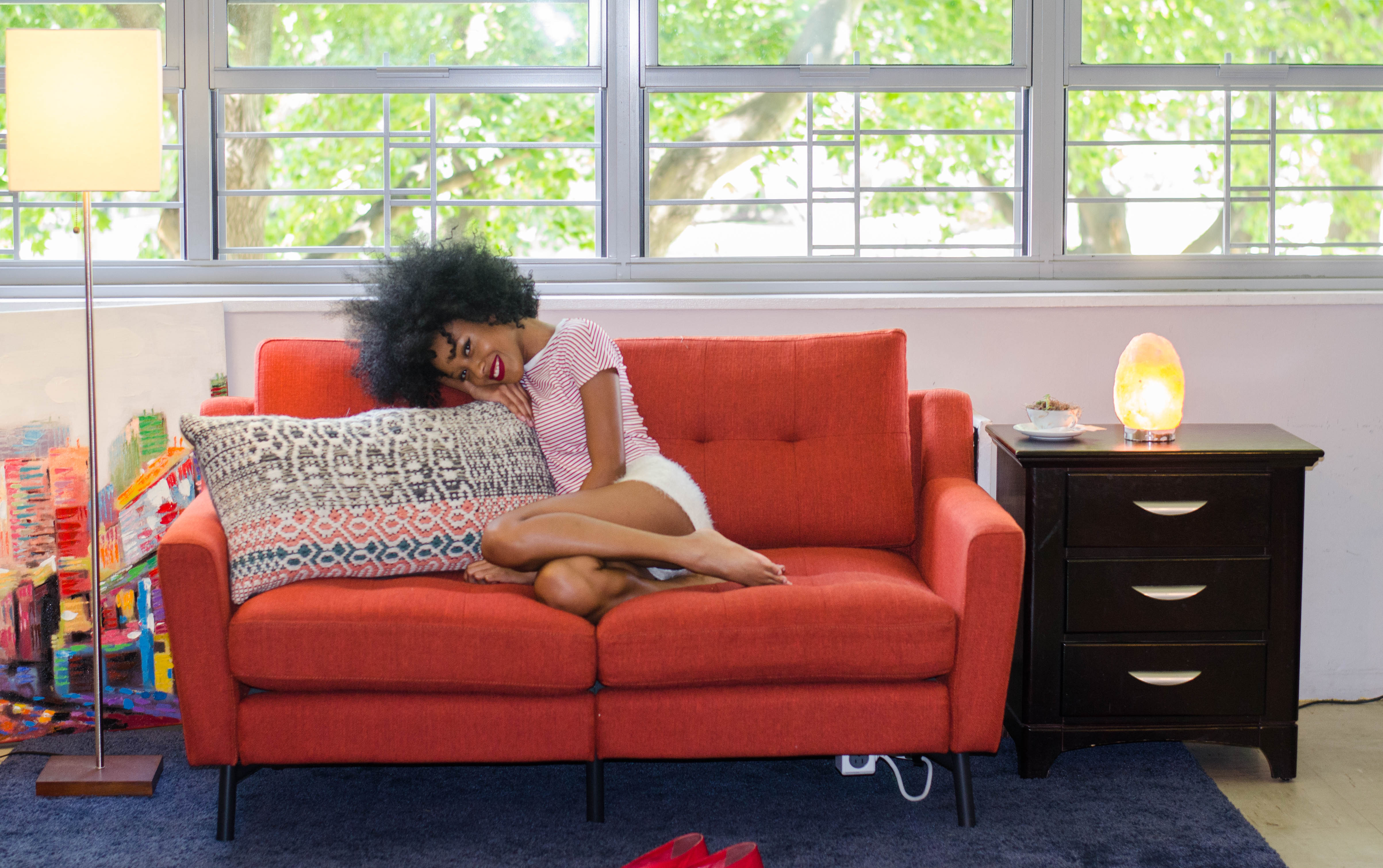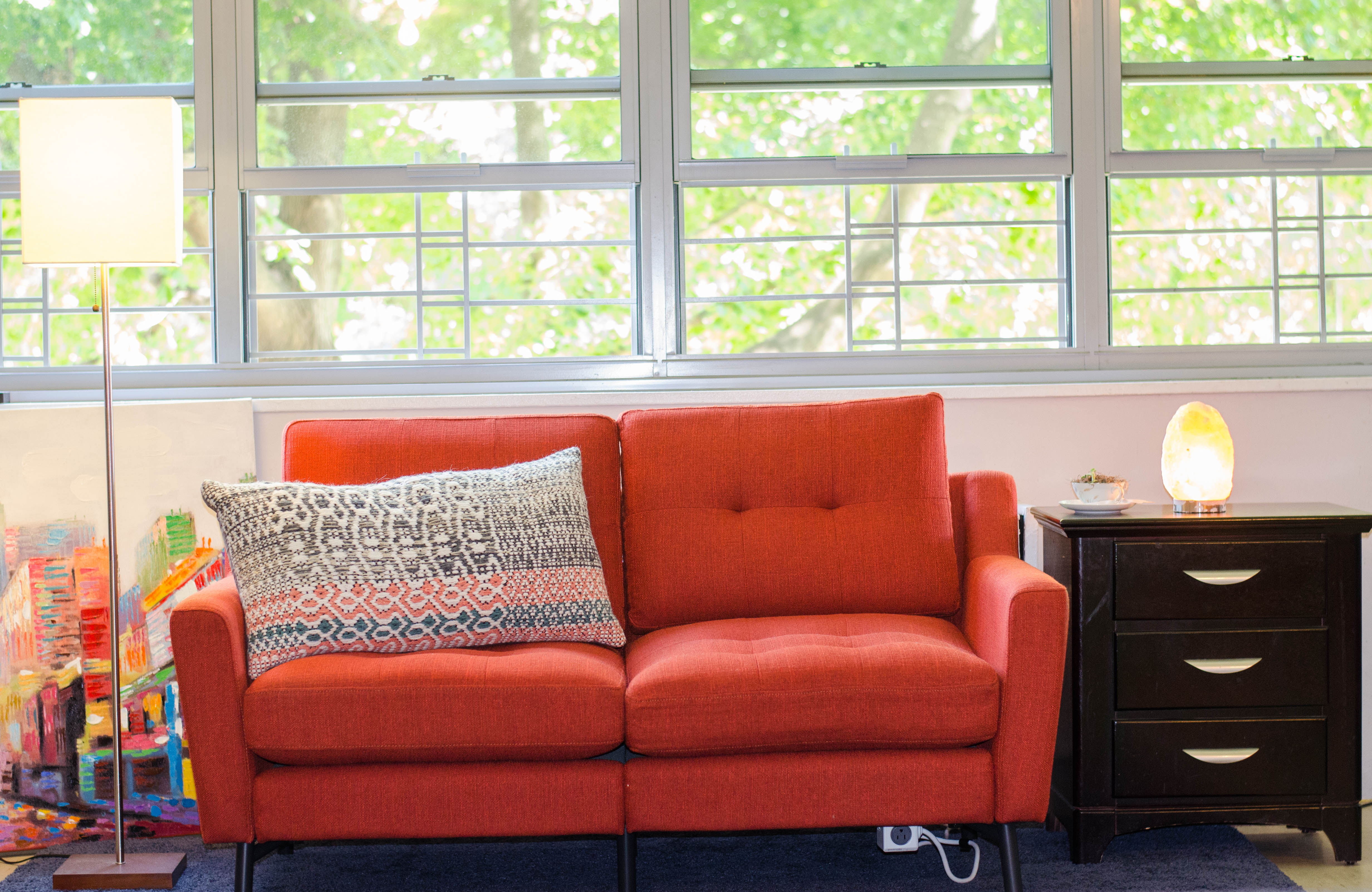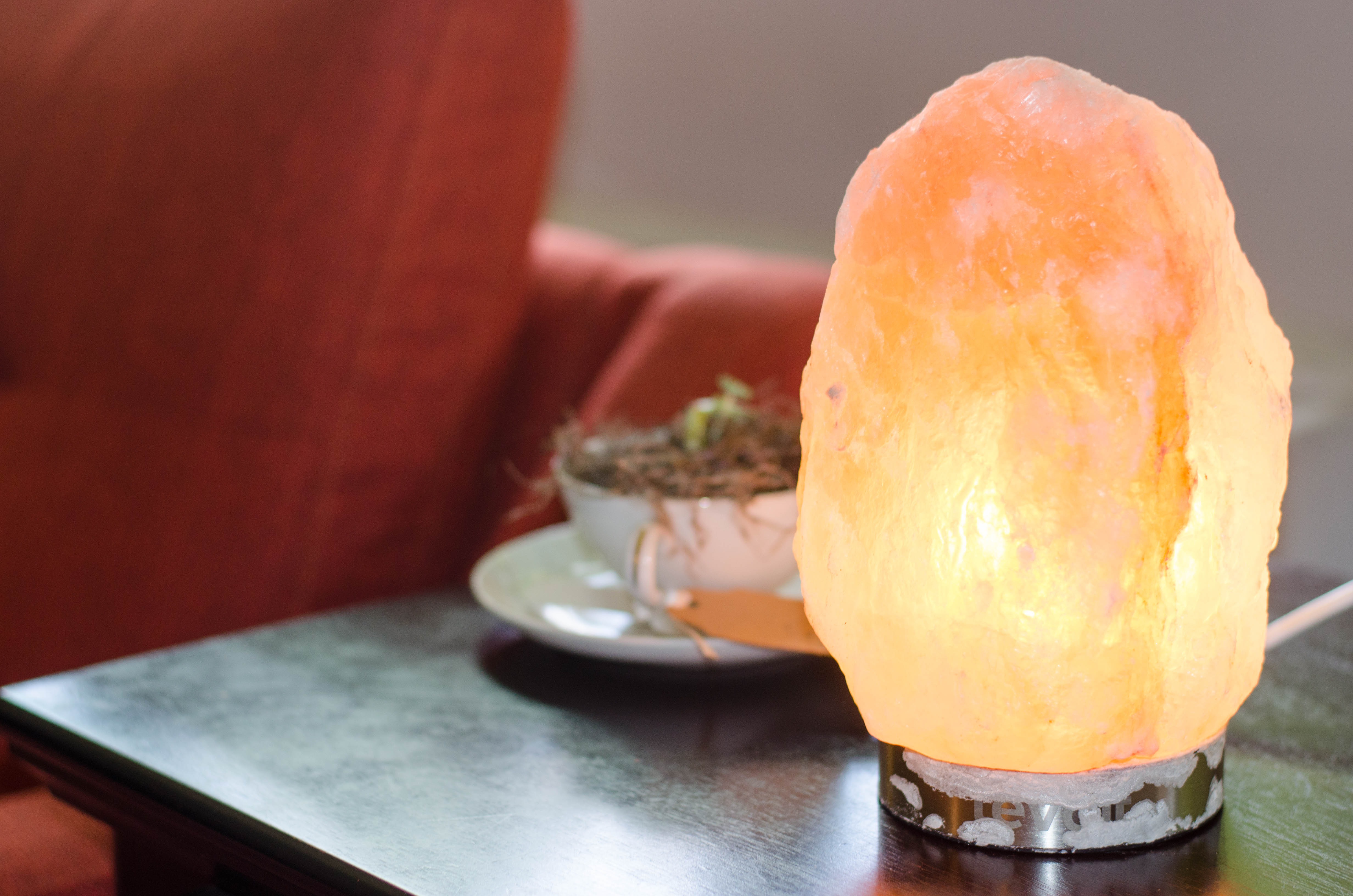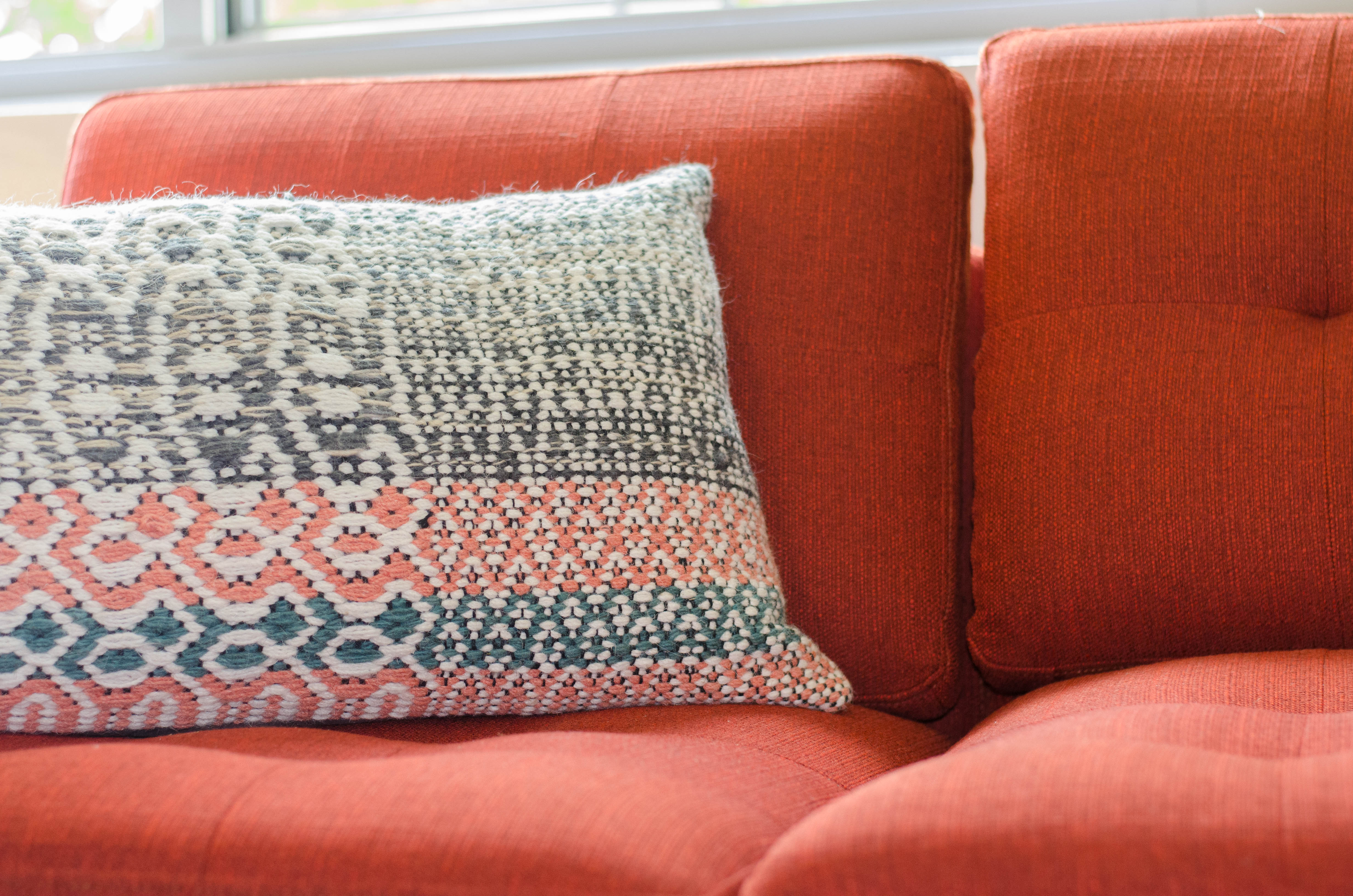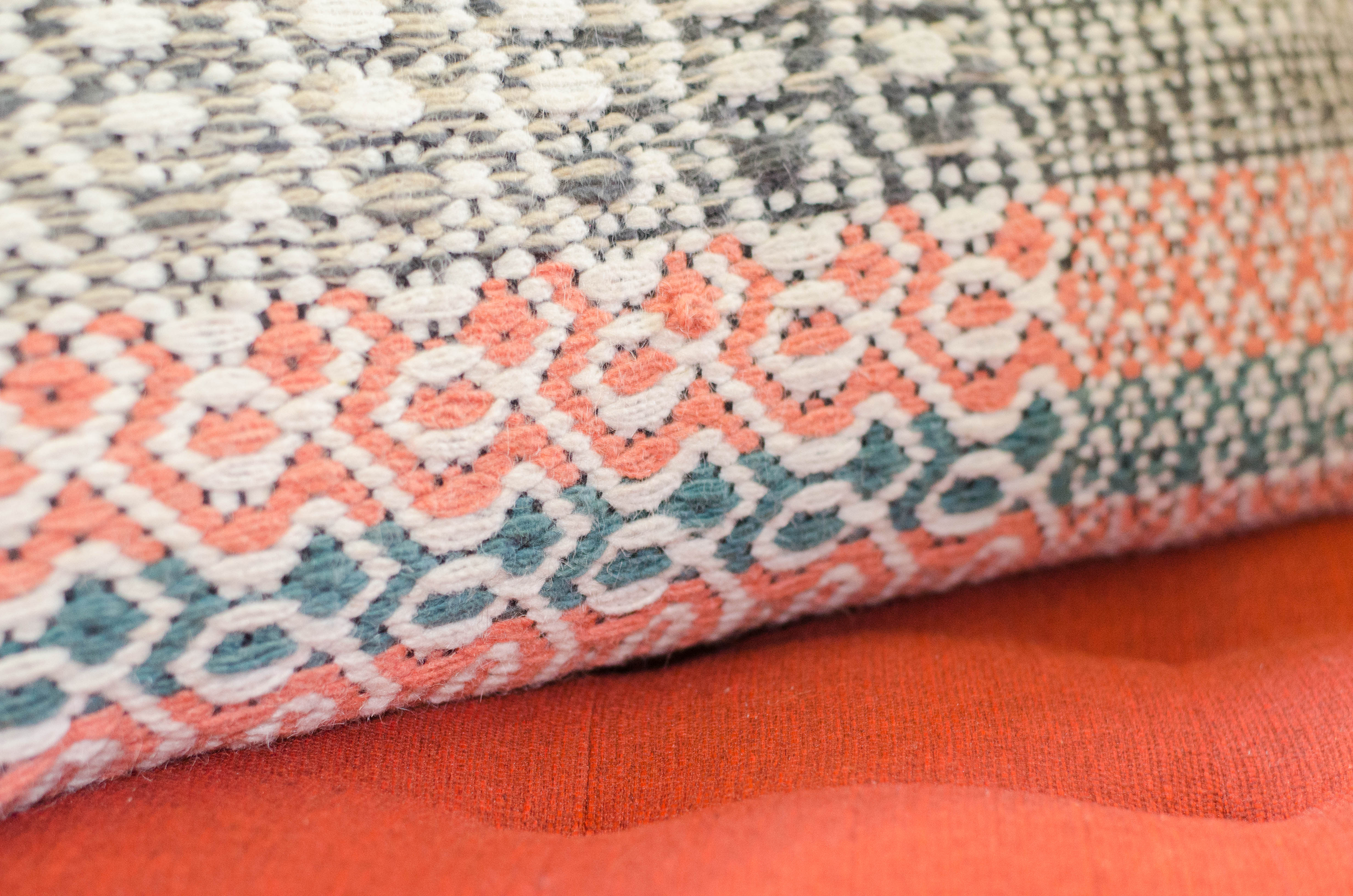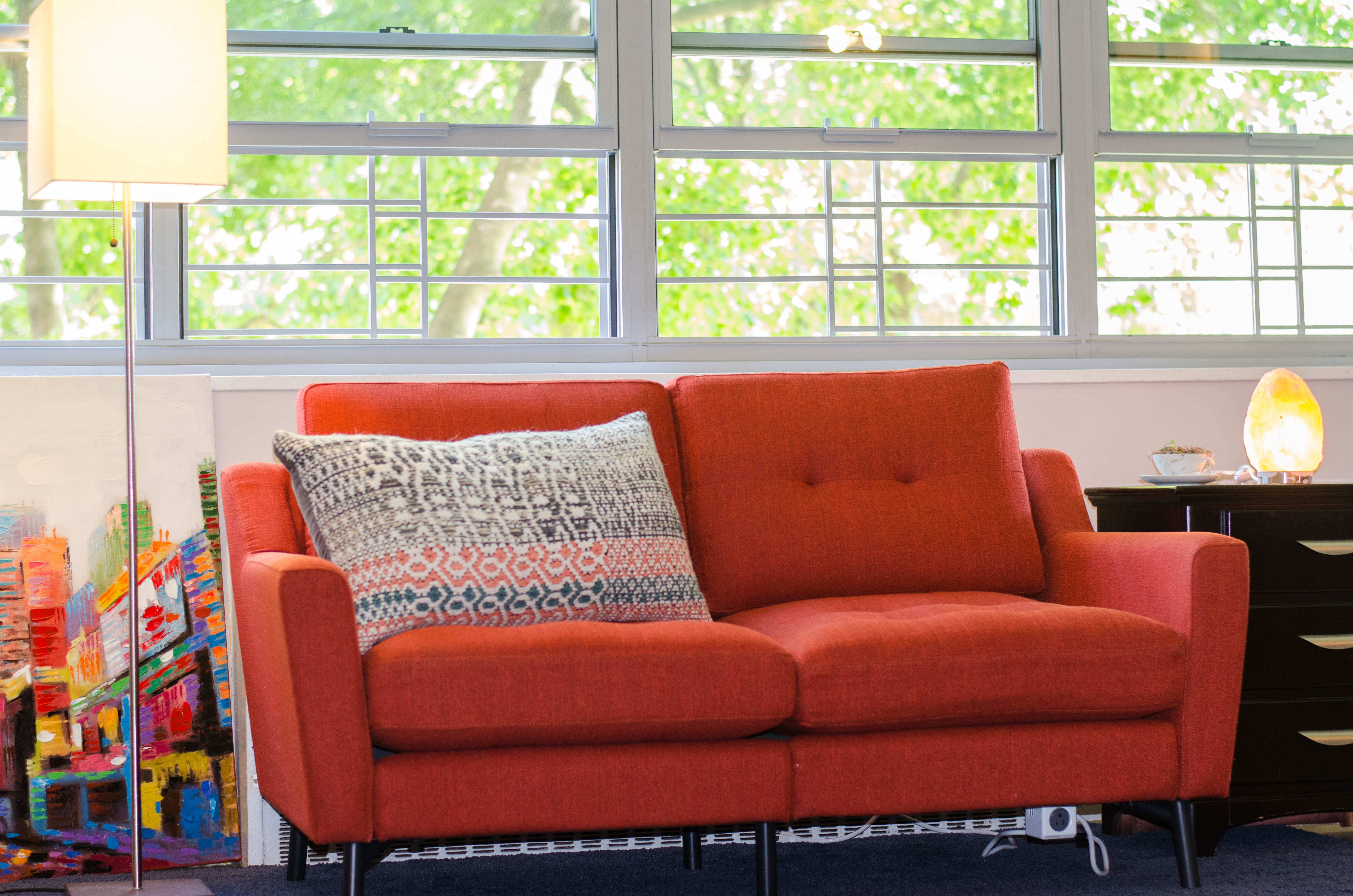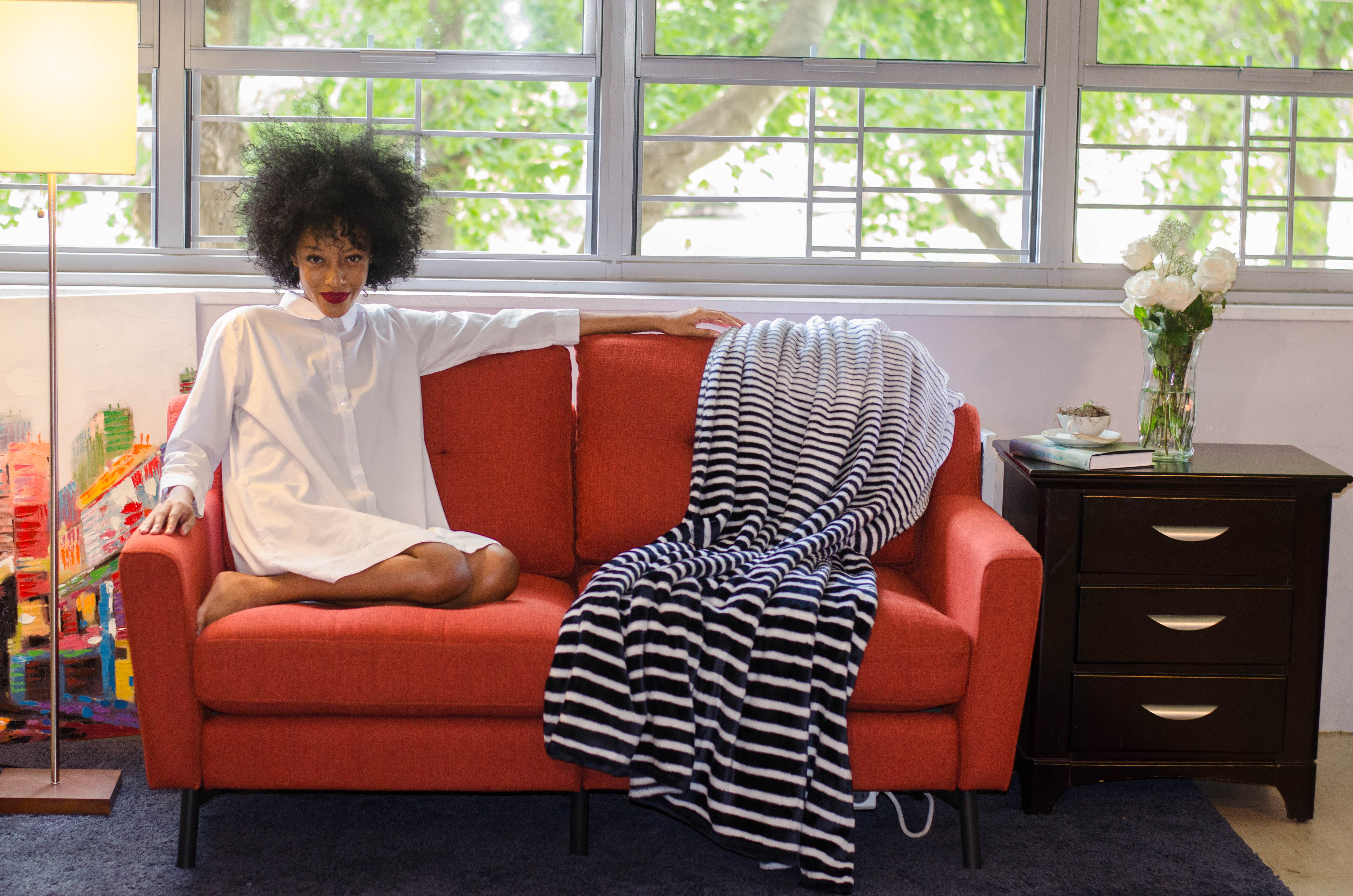 Sofa – Burrow / Throw – Marshalls (Similar – Target) / Roses –  Amazon / Dress – Topshop (Similar – Boohoo) / Shoes – Zara 
For the second style, I took a more polished sophisticated approach. I laid this plush throw over my Burrow sofa for a luxe vibe. The blue and white stripes add a nice graphic touch that pops on the brick red color and acts as the perfect contrast. I especially love this design because the throw and the Burrow sofa makes a super comfortable combination. It's going to be a life saver on those chilly fall/winter days. To tie the look together, I added some white roses and a good read on the side table.
A crisp white shirt dress did the trick for the second look. It's simple and effective just like the couch styling and its something easy to slip into. To finish, I slipped on some white slingbacks that can be traded out for boots with tights when it gets a little chillier.
I hope this quick and easy home decor/style guide sparked some home decor inspiration for you. Comment below which sofa style and/ or look was your favorite. And don't forget to check out Burrow.com for more sofa options and styles.
The lovely team over at Burrow gifted me the Burrow love seat to be reviewed. However, all statements are my honest opinions.