Sofa – Burrow / Dress – Zara / Flats – Sam Edelman / Earrings – Thrifted (Similar – Yochi)
In the world of the creatives, it's highly likely for fashion enthusiasts to be interested in home decor or design at the very least. I find this to ring true when it comes to me and it's even better is discover brands that combine the two. This merging of worlds seamlessly comes together with  New York City-based direct-to-consumer furniture brand Burrow who is known for their stylish, affordable, high-quality couches. Founded by Wharton graduates Stephen Kuhl and Kabeer Chopra, Burrow is shaking things up in the furniture industry with their compact, easily-assembled modular sofas that are delivered right to your door step in lightweight boxes. Amazing right?!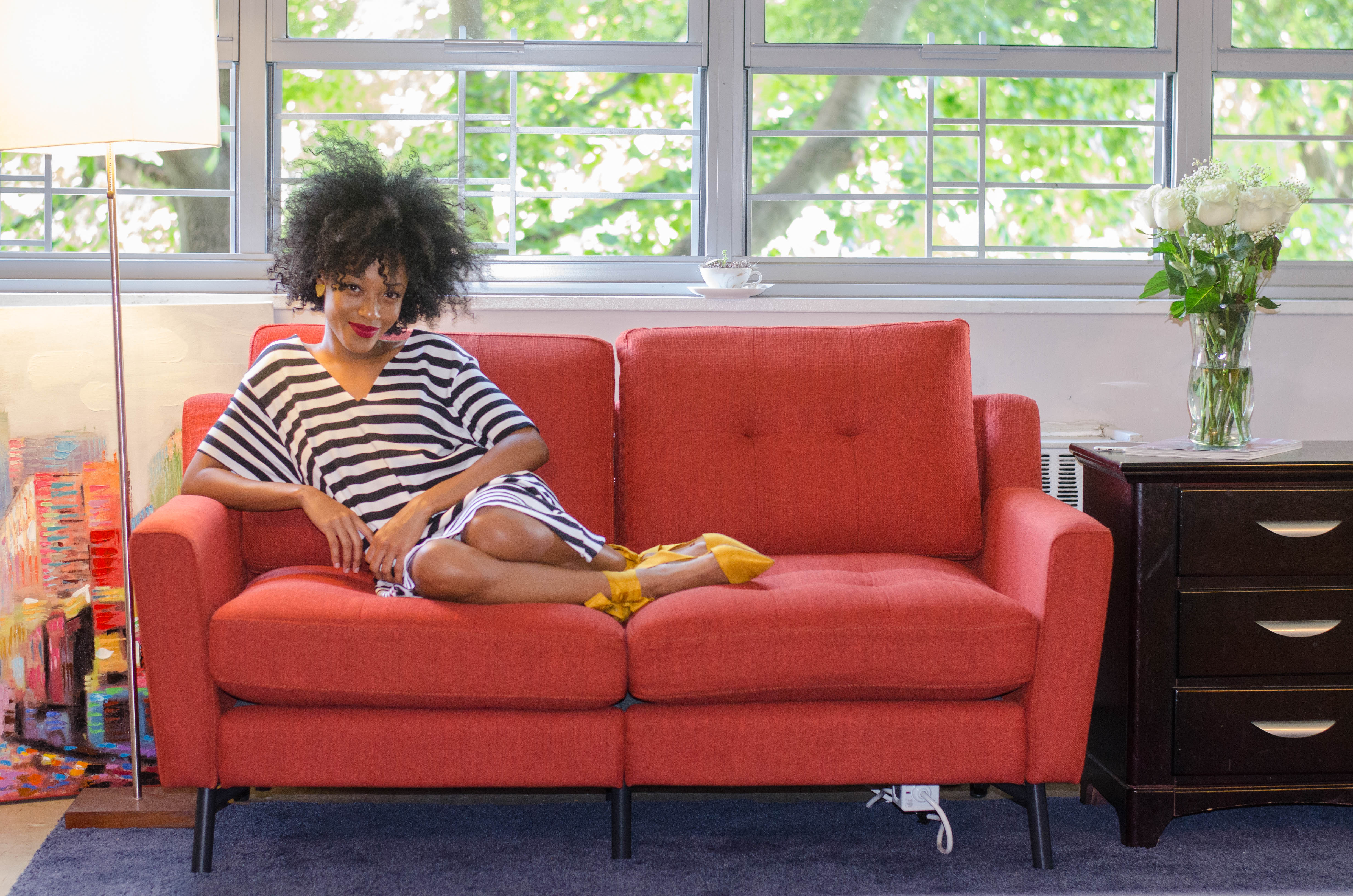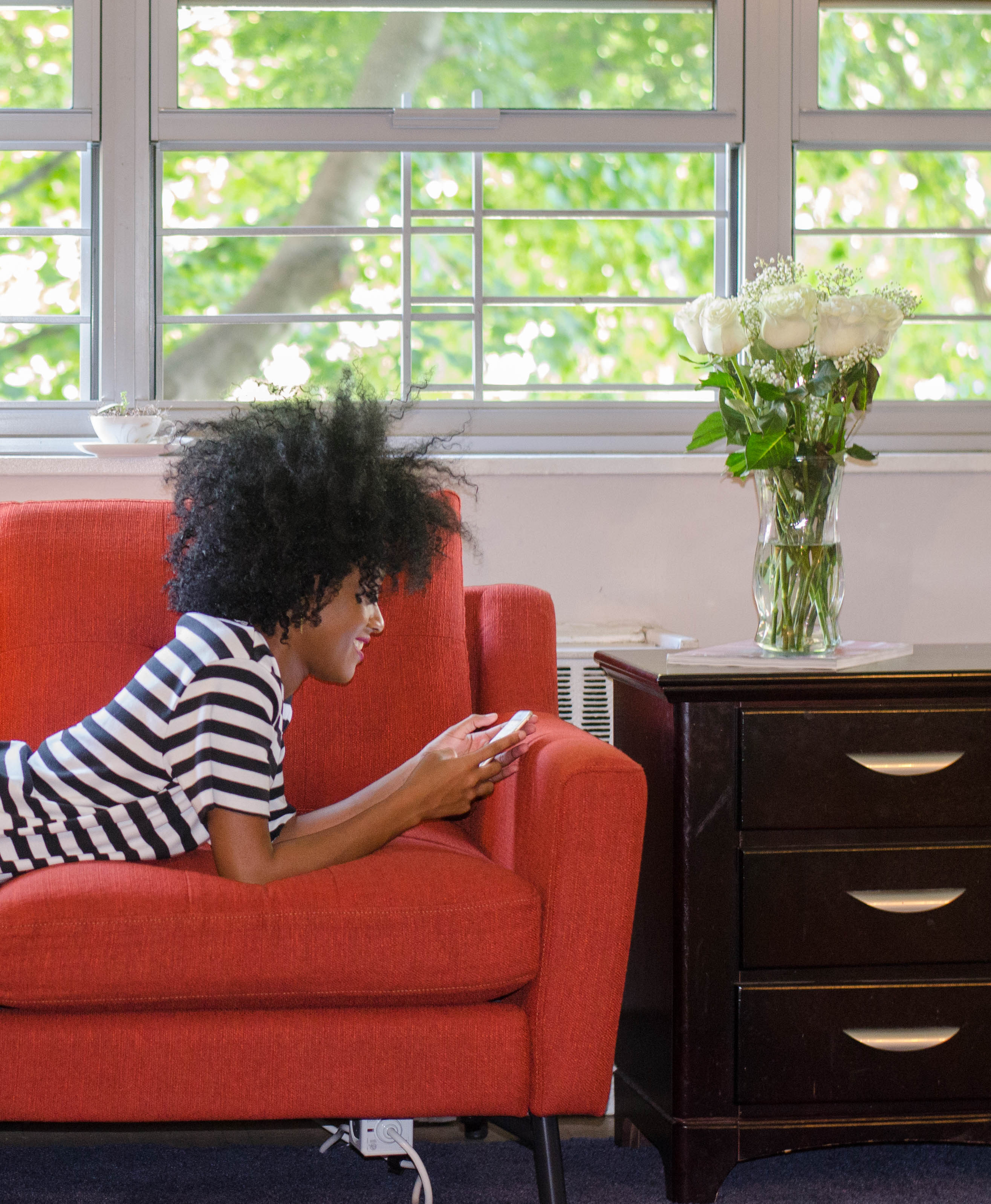 As a blogger living in New York City, I especially love how clever the shipping and assembly of the Burrow sofa is. I received my love seat in three compact boxes delivered directly to my home. Anyone living in a major city, especially in a small apartment, knows how convenient that is. It takes the hassle out of carrying your couch up narrow staircases and hallways. The delivery system is especially great because Burrow offers free 5-day shipping in the U.S., which will save you a couple hundred dollars on standard shipping costs other furniture companies requires. As for the assembly, the couch easily snaps together in 10 minutes without using any tools! It's the perfect millennial friendly couch that's also great for women living alone who may not be well-versed in using tools. Anyone can assemble the Burrow sofa with little to no assistance. And the best part is disassembling and transporting the Burrow couch is just as easy.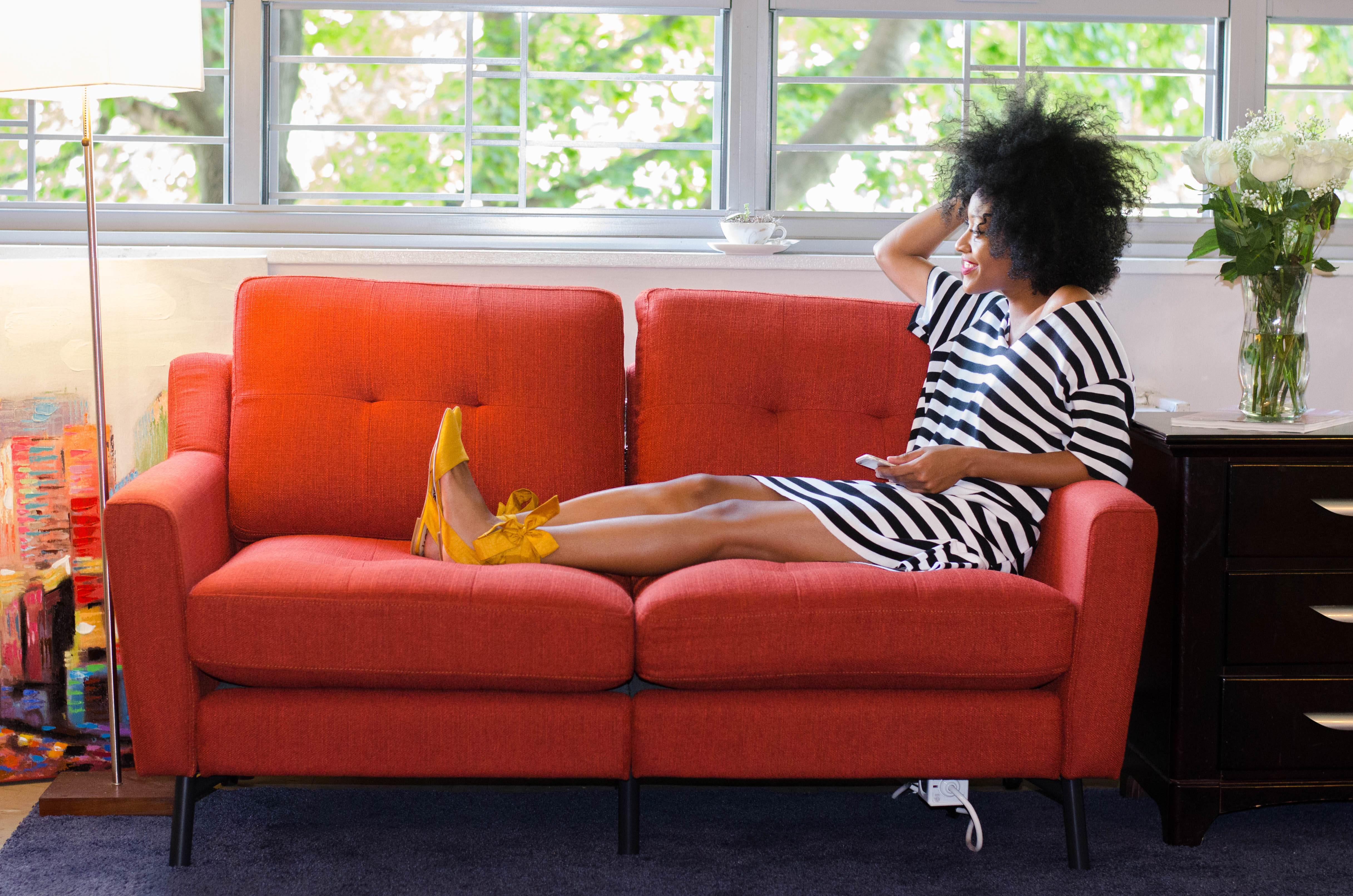 Even as a modular sofa, style is not sacrificed in the design. The Burrow sofas are designed by the highly-acclaimed luxury furniture designer Leah K.S. Amick who has a master's degree in furniture design from the Rhode Island School of Design. Burrow's couches are made of chemical free fabrics that are stain resistant, and even the packaging is made from recycled materials. The sofas feature clean modern lines and high-density foam core cushions that are the perfect combination of comfortable and supportive. There are also high or low armrests options.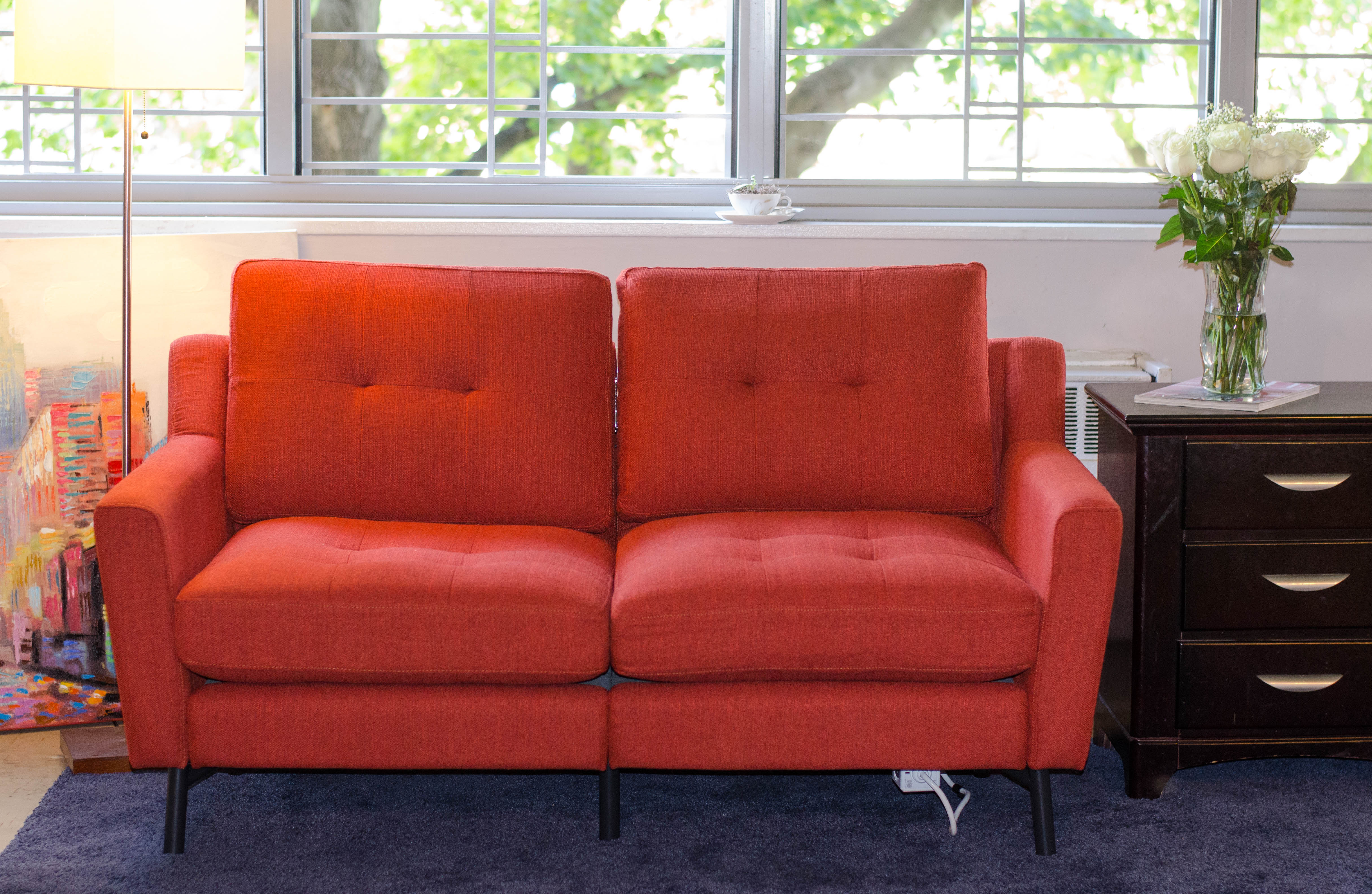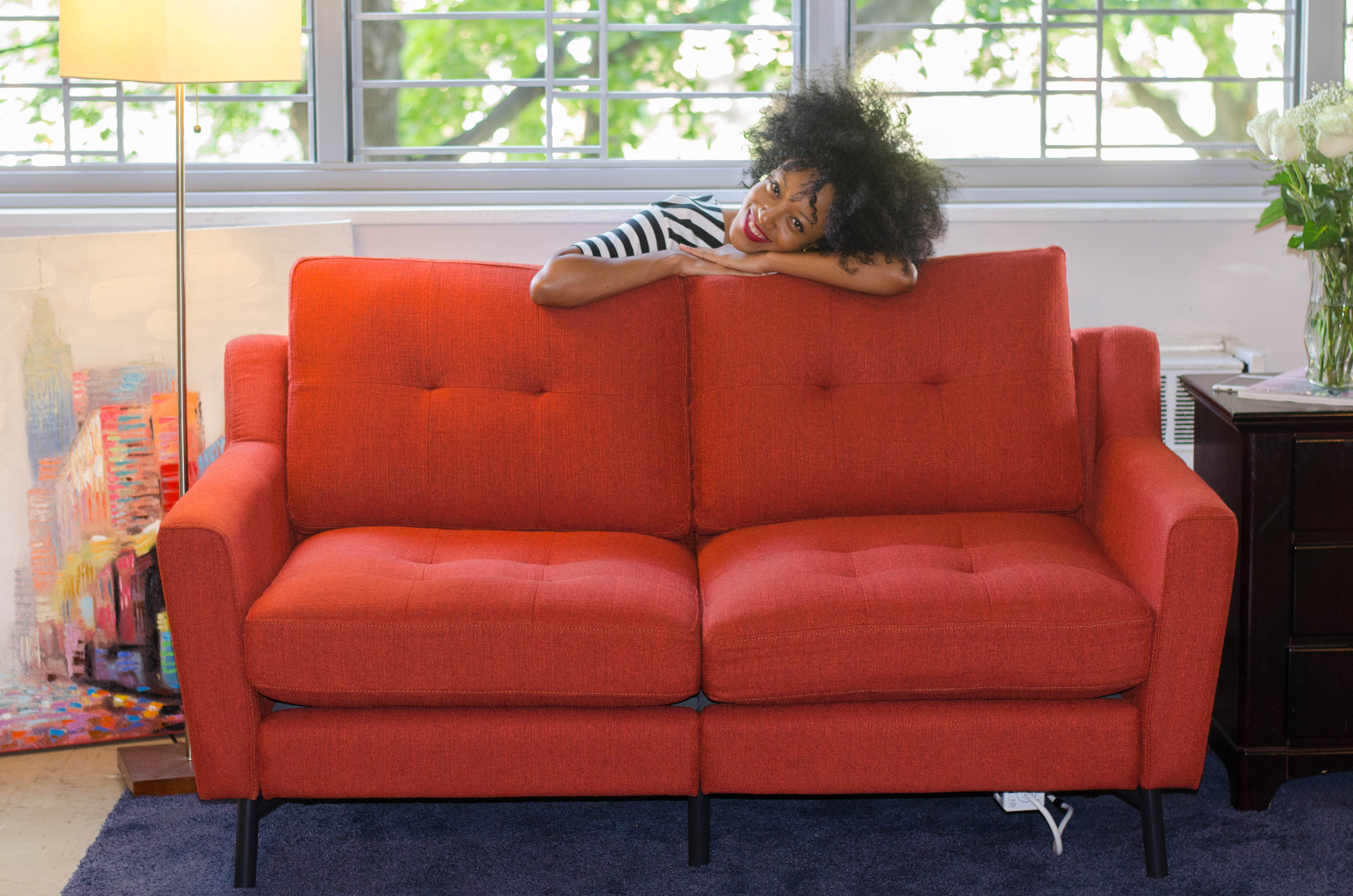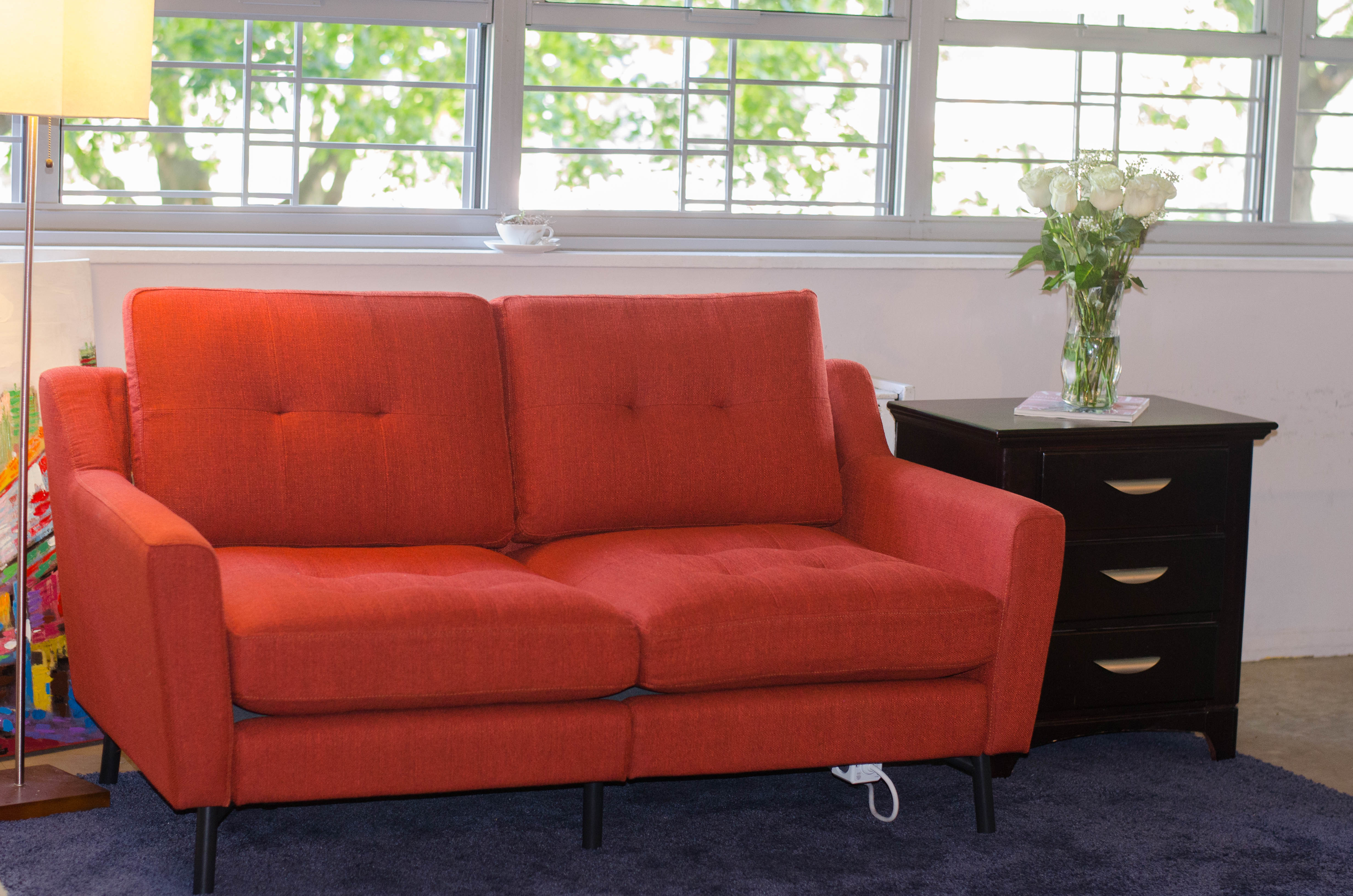 Burrow couches come in four sizes and five colorways. A 1-seater for $550, 2-seater for $750, 3-seater for $950, and 4-seater for $1,150 all available in luxe Gravel, Charcoal, Beige, Navy Blue and Brick Red colors. The Brick Red sofa that I have adds the perfect pop of color to any space. My favorite feature that makes the Burrow sofa special is the charging port attached to the bottom front of the couch. It's decked out with 2 USB ports and 3 AC outlets which are lifesavers when you're working from your couch or simply lounging.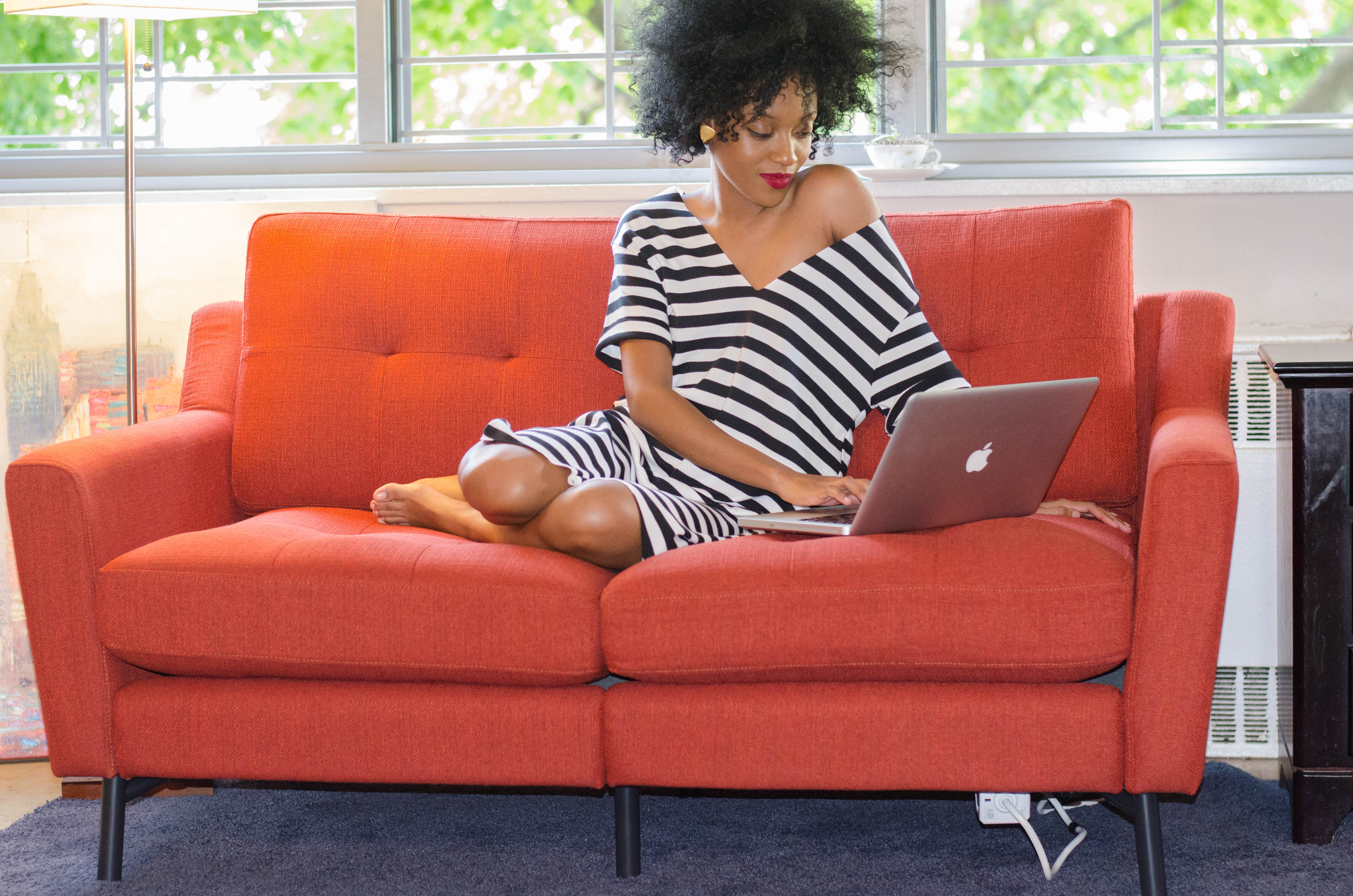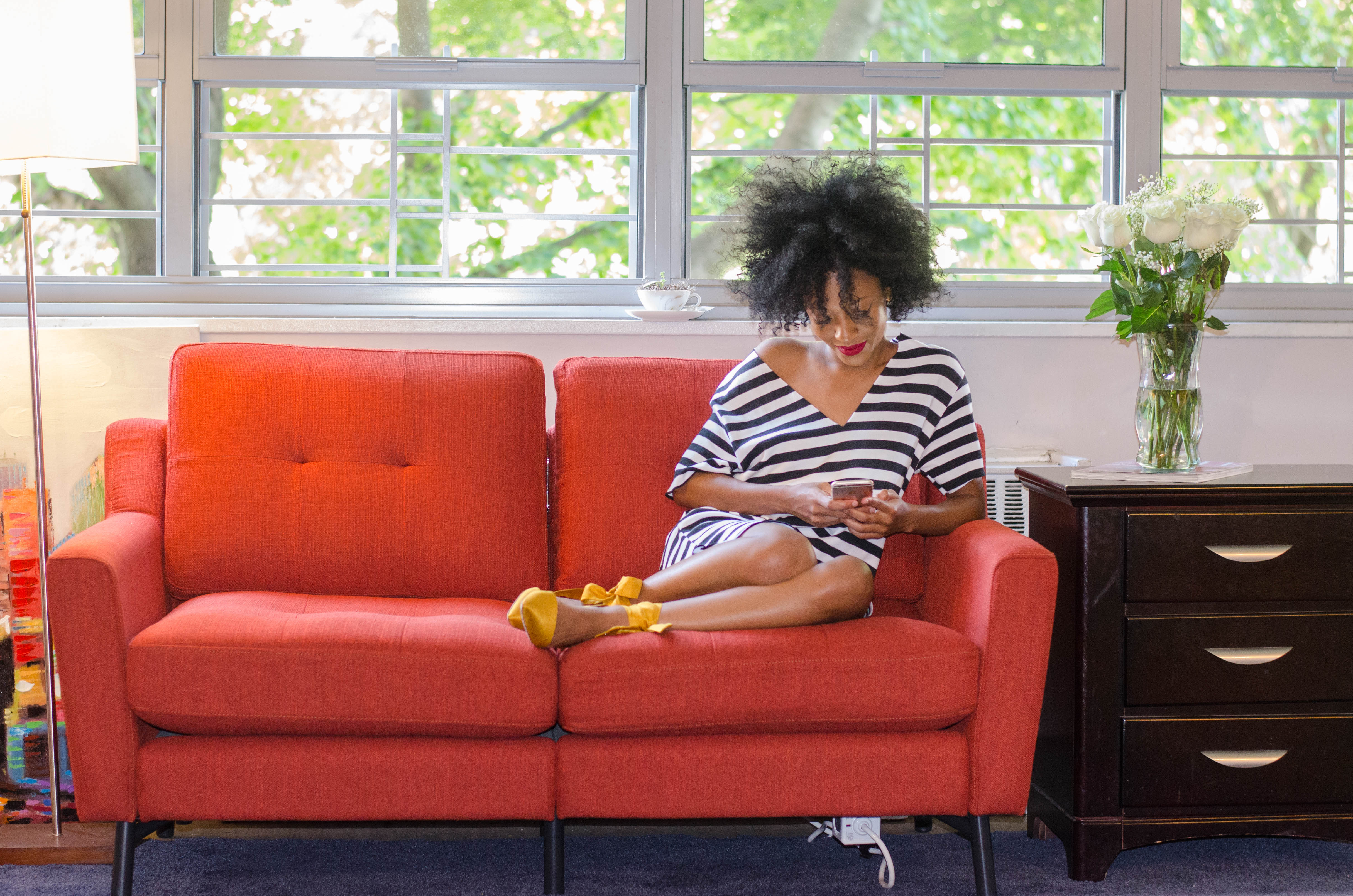 I've had my love seat for a few weeks and I've been absolutely in love with it since it came out of the box. Assembly was super fun and easy and transporting it to different rooms in my home have been a breeze. My Burrow love seat is extremely comfortable yet firm which allows me to spend extended amounts of time on the sofa. That comfort element is perfect for me because I'm not a desk person and I often work from my sofa. The love seat has even made me more productive due to the convenient charging station attached to the couch. I no longer have to break my concentration to plug in a dying laptop or phone. Now I can literally spend hours on my couch getting work done or watching my favorite shows/movies and easily charge my devices when needed. As a fashion lover, I appreciate the clean minimal design that provides two reversible style options. I can showcase the tufted cushion design some days or the sleek smooth style on other days. Overall, The Burrow couch is a super innovative option on the market that is going to save you money, time, and space all while looking great in any room. I already know I'll be hanging on to this couch for a long time to come. Get yours at Burrow.com.
The lovely team over at Burrow gifted me the Burrow love seat to be reviewed. However, all statements are my honest opinions.