I remember the first time discovering Fanm Djanm through one of my many extensive Instagram browsings. I instantly fell in love with the brand and its movement of women empowerment. What I adored most about  Fanm Djanm is how authentic and inclusive it felt. Paolo Mathé, fashion blogger and the founder of the head wrap and lifestyle brand, and all the other amazing ladies featured on the site exuded such warm energies that I knew I'd be following for a long time to come and even possibly connect with them.
That opportunity came when I was chosen to be Fanm Djanm's March Style Crush. I was so honored and excited because I was already a major fan of the brand and Paola's sincere creative direction. It was amazing to be a part of such an incredibly creative group of people and I thoroughly enjoyed shooting with them. Even in freezing weather.  It was completely worth it and I'd do it all over again anytime. 
For this shoot, I pushed myself to wear a bit more color than I would usually because I thought it would compliment the head wraps nicely.  Styling color was so much fun and it's something I'm trying to permanently incorporate into my wardrobe. Maybe this shoot was foreshadowing for what is to come style-wise. Peep below to get into the looks I wore as Fanm Djanm's Style Crush featuring their beautiful head wraps. Comment below which one is your fave?  
You can read my full interview over on Fanm Djanm's blog where I chat closet must-haves, where I seek inspiration, and my personal style tips here. 
Photos by @awkwardblkgrrl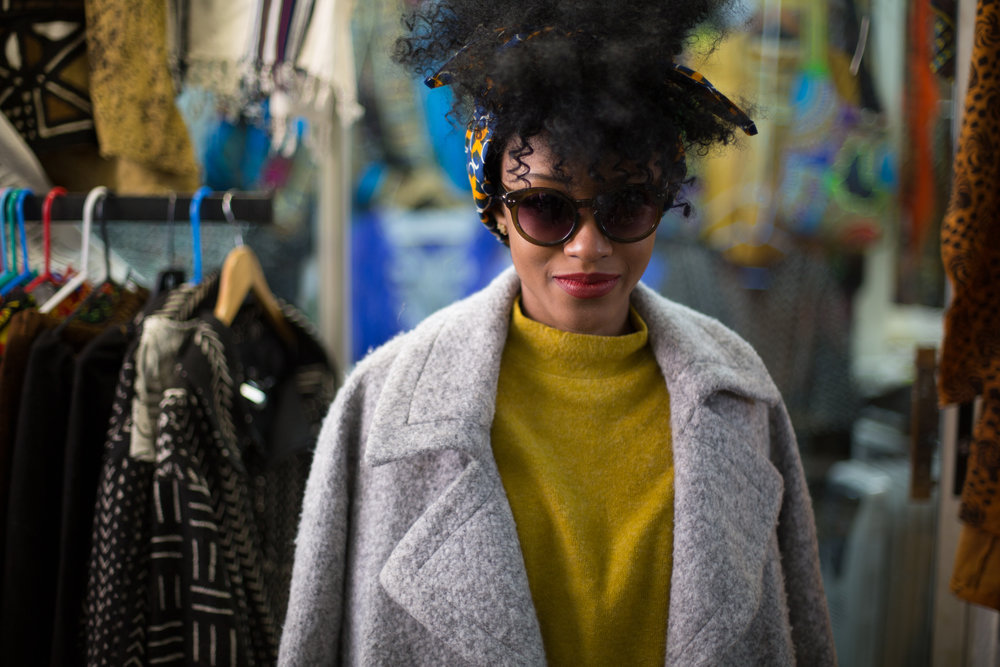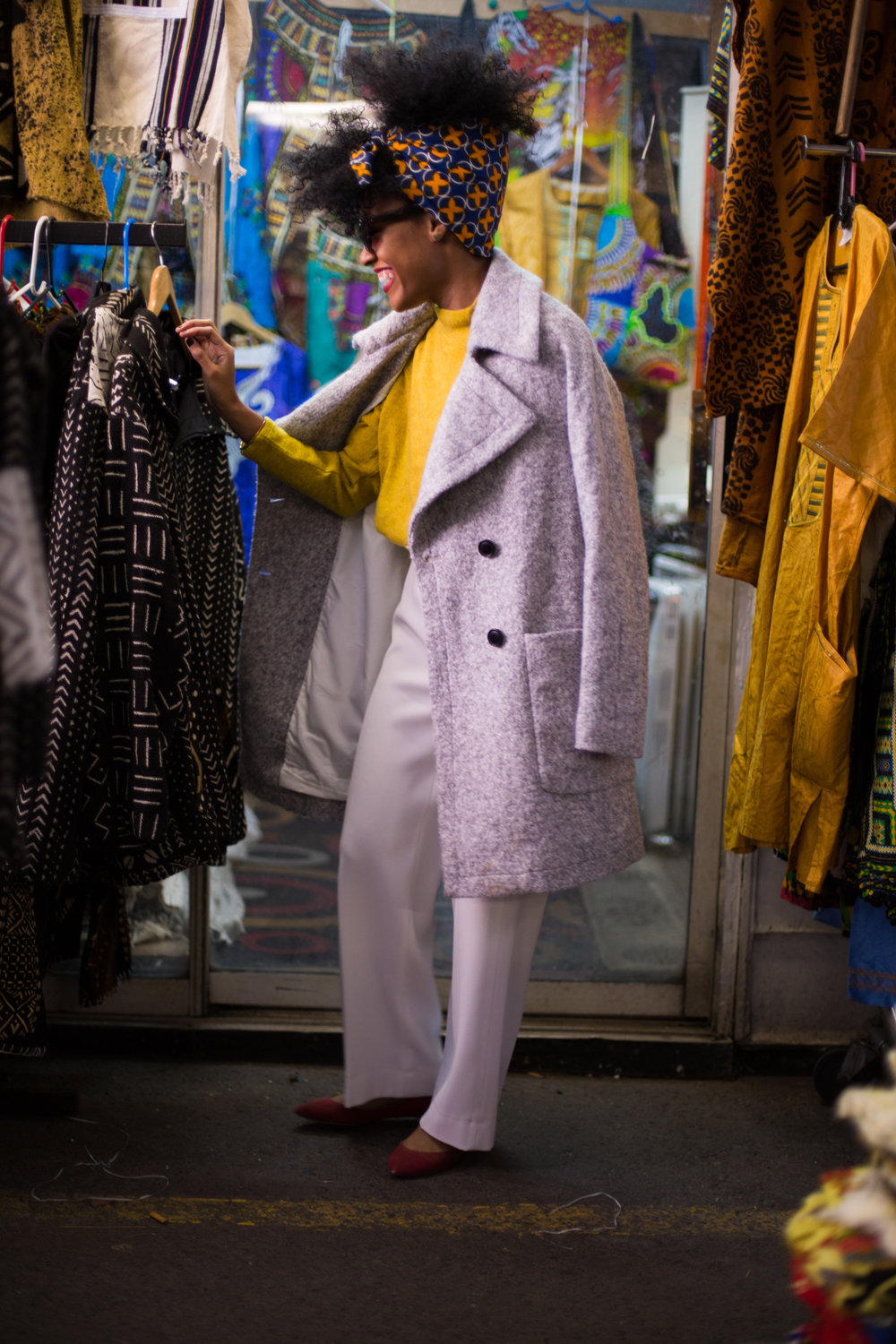 Coat – Zara(Similar – Zara) / Sweater – H&M(Similar –Asos) / Trousers – Zara(Similar – Zara) / Flats – Zara(Similar – Zara) / Sunnies – H&M(Similar – H&M) / Head Wrap – Fanm Djanm   
Shop The Look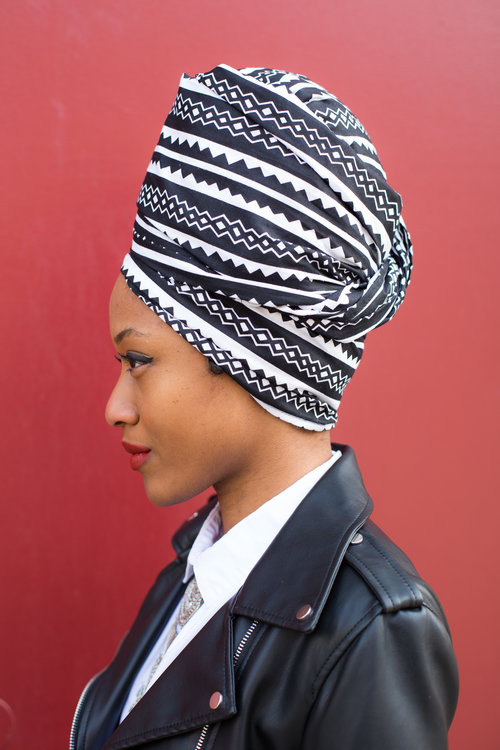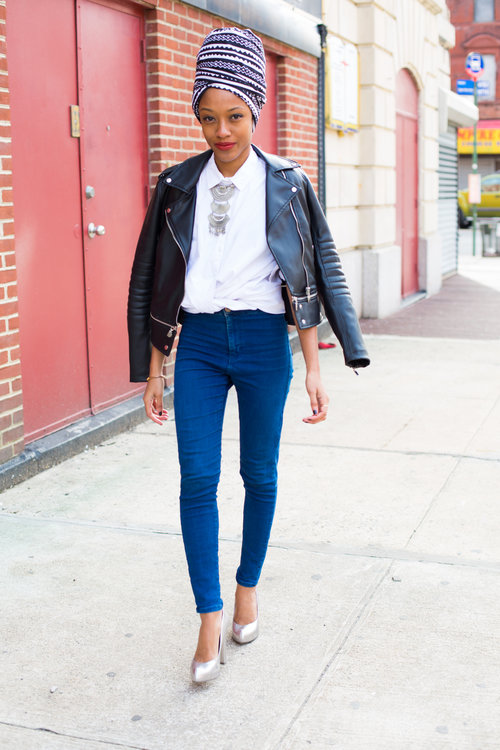 Leather Jacket – Zara / Shirt – Topshop(Similar – Topshop) / Jeans – Topshop / Heels – Dolce Vita(Similar – Aldo) / Necklace – Gifted(Similar – Aldo ) / Head Wrap – Fanm Djanm  
Shop The Look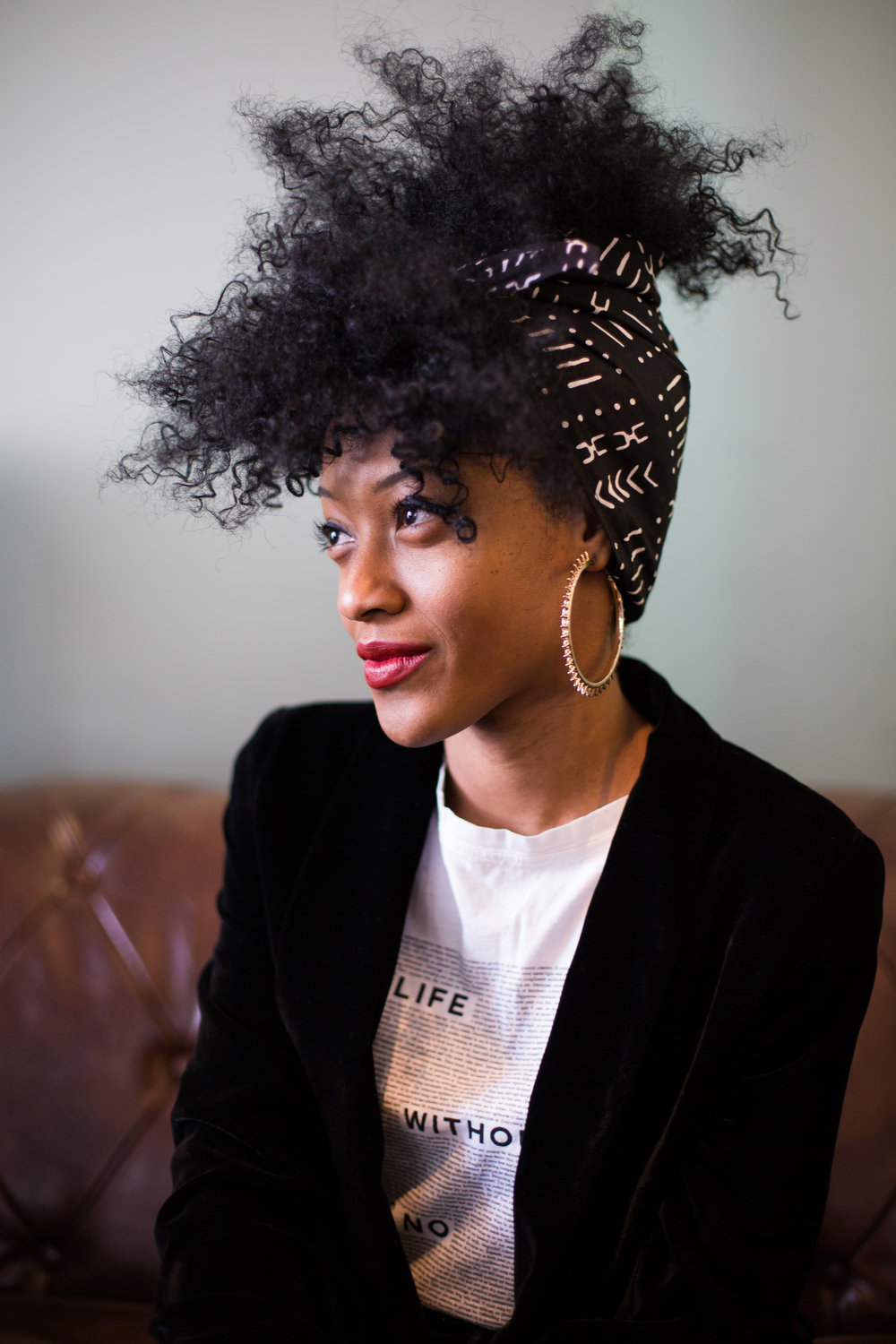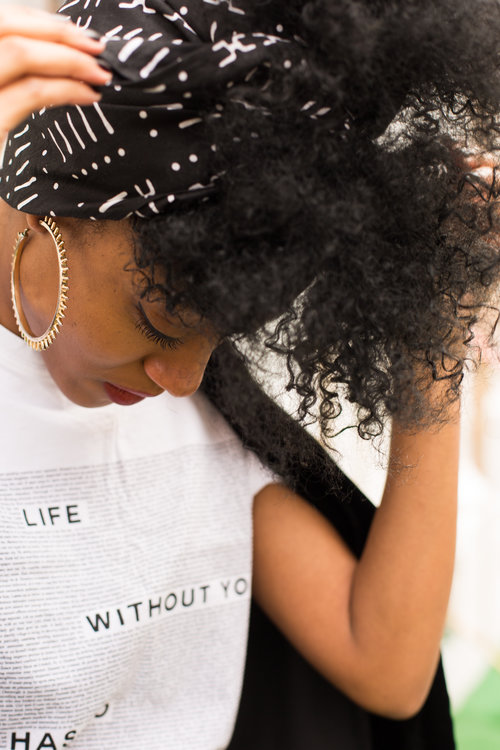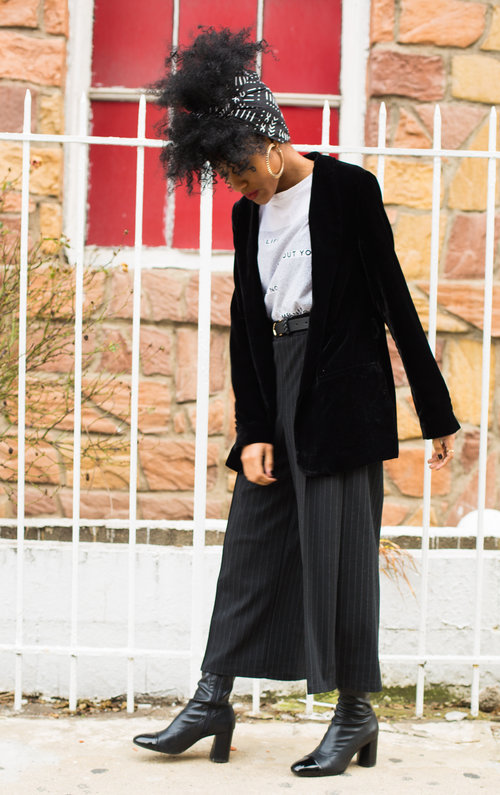 Jacket – Zara(Similar – Asos) / T-Shirt – Zara(Similar – Red Bubble) / Culottes – Zara(Similar –Uniqlo) / Boots – Zara( Similar – Zara) / Belt – H&M(Similar – H&M) / Earrings – Forever 21(Similar – PrettyLittleThing) / Head Wrap – Fanm Djanm 
Shop The Look