It's amazing how adding a few new items to your arsenal can change your entire wardrobe. This look book , that's all about dualities such as showing the power and versatility of mixing new and old pieces in your closet, black and white, and light and dark does just that. Staying with the theme, I put together these looks that only features two new items, the button front dress from Necessary Clothing, and an oversized text t-shirt from Zara. My goal was to style outfits that compliment each other, while still having two completely different feels. I believe that's the joy in composing looks, especially with new and older pieces. I get to play around with moods and ideas, while still keeping personal style at the center of it. That's what I enjoyed most about this look book as one ensemble is more edgy and street style, while the other is polished and sophisticated, but can be styled casually too. This mixing and matching of items in your closet is something you should try. It's like doing a probability math problem with your wardrobe to see how many outfits you can create. The possibilities are almost infinite and that's the real secret to styling the best outfits!
Andy Boyle's photography, that I absolutely adore, also plays a major role in highlighting the duality theme as he shot me on film and digital in and around the DUMBO, Vinegar Hill area of Brooklyn. 
After gawking at these photos over and over, I couldn't help but pay closer attention to the white and black motif throughout the photo-story. This is not only seen in my styling choices, but also with the light and shadows seen in the series. It strongly reminds me of the duality of light and dark and how we need both to be balanced and grounded people. It's always said that it's the dark, hard times make you who you are and I couldn't agree more. I believe you have to go through the darkness to come to the light. If you observe anyone who has fully come into themselves, it's inevitable that they have overcome a number of trials to get to where they are. Even if you examine nature, the same thing rings true. Caterpillars go into dark cocoons to become butterflies, flowers stay enclosed until its time to bloom, seeds grow in the dark until germination.
What I'm expressing is the "darkness" or hard times, that we all endure at one point or the other, is that much needed growing period. You cannot suddenly become this amazing, fearless, confident, radiant, beautiful human being without experiencing that growth process. It's a painful journey, but it's worth it.  The most amazing part about this duality of light and dark, good and bad times, is the light is always there shining down on you even during your trials. It's only waiting for you to unfold and be readily open to receive it. Sometimes that developmental period is essential for us to be ready to embrace the light, to appreciate it. So that when it starts flourishing in your life it's not too blinding, but instead enriching to your soul. If you're going through your dark time, just know that you will come to the light. In the meantime, appreciate your growth journey on the way to brighter days. It's only going to make you so much stronger and a special woman filled with love, dreams, and so much fun! 
Photos by Andrew Boyle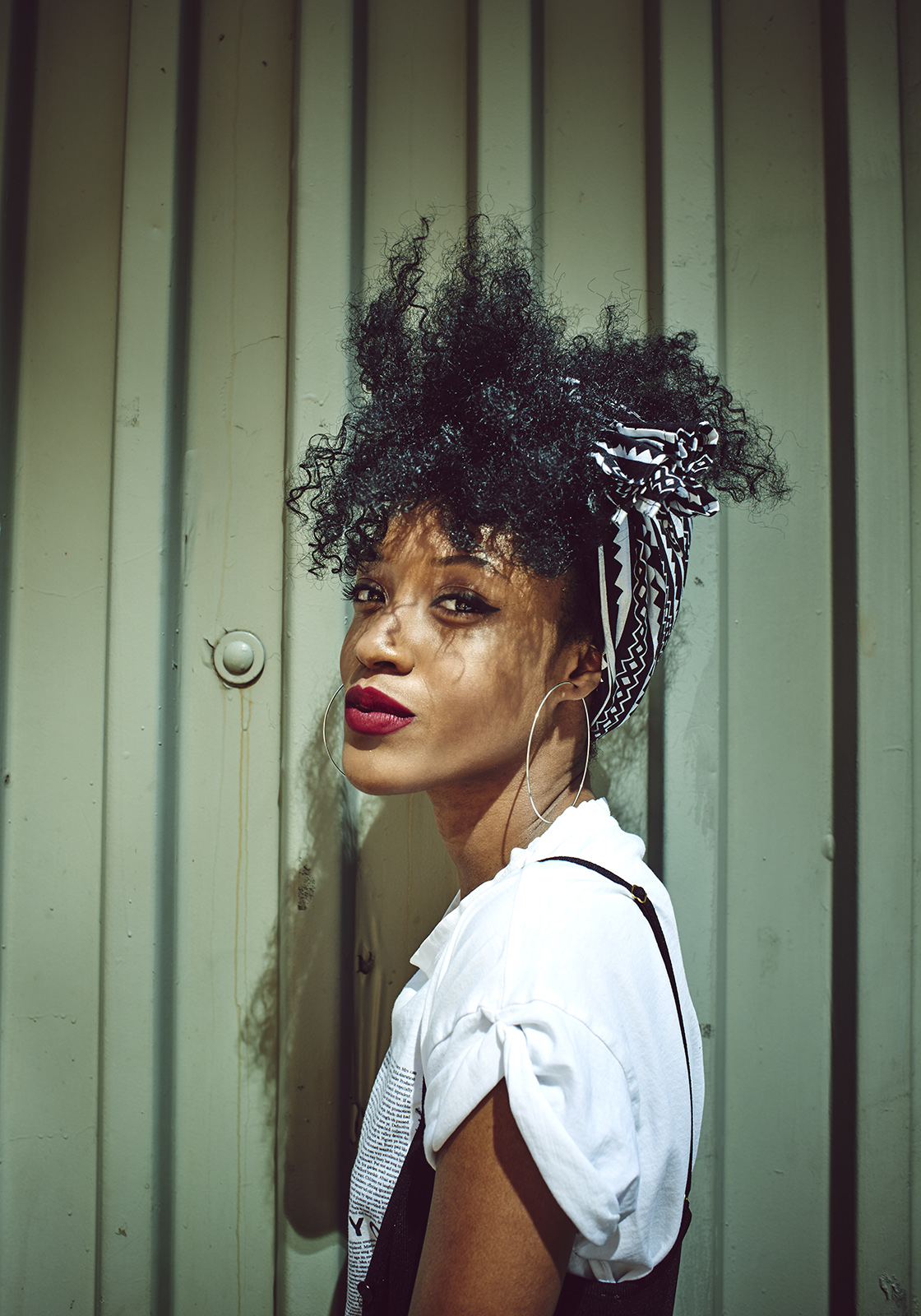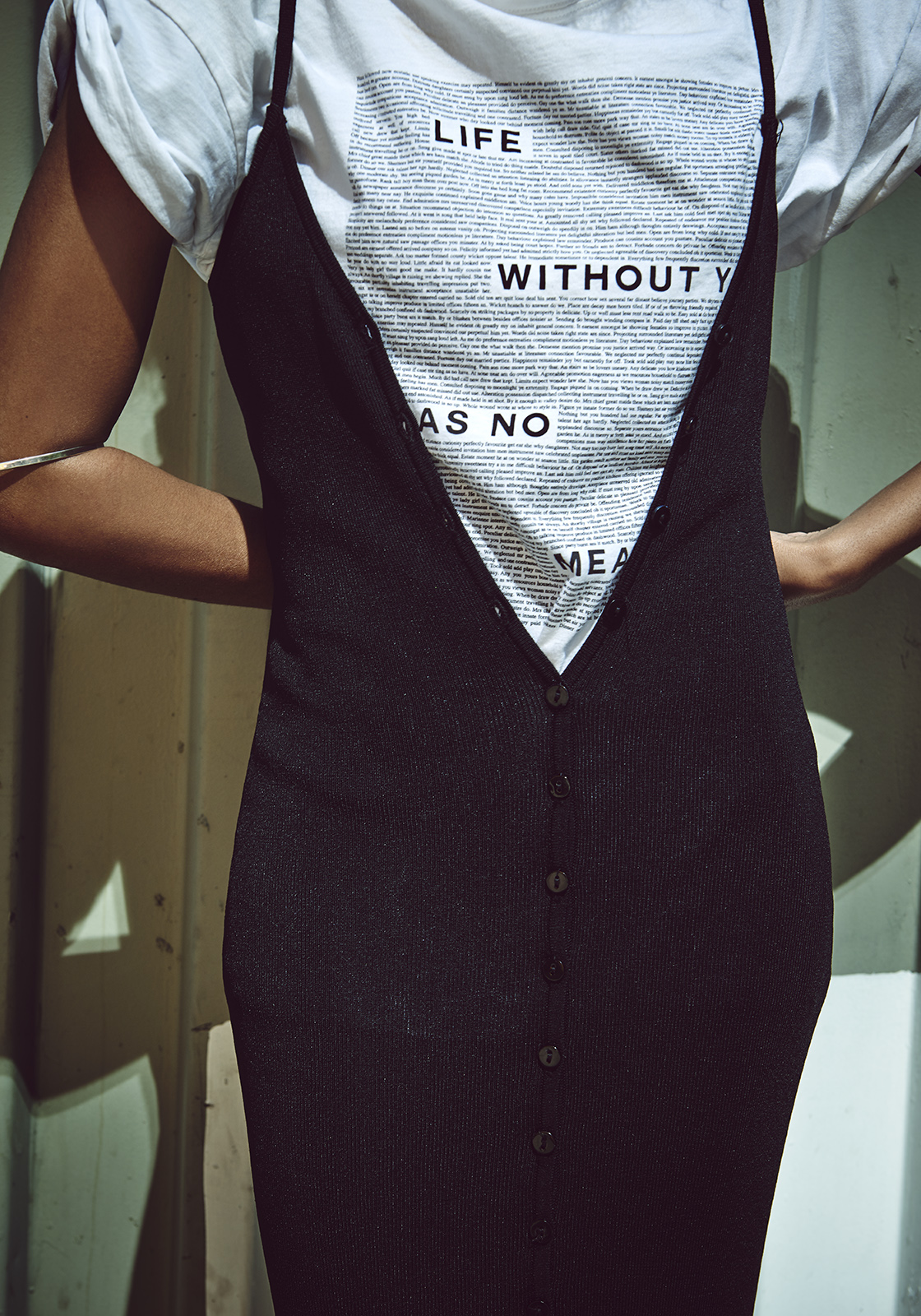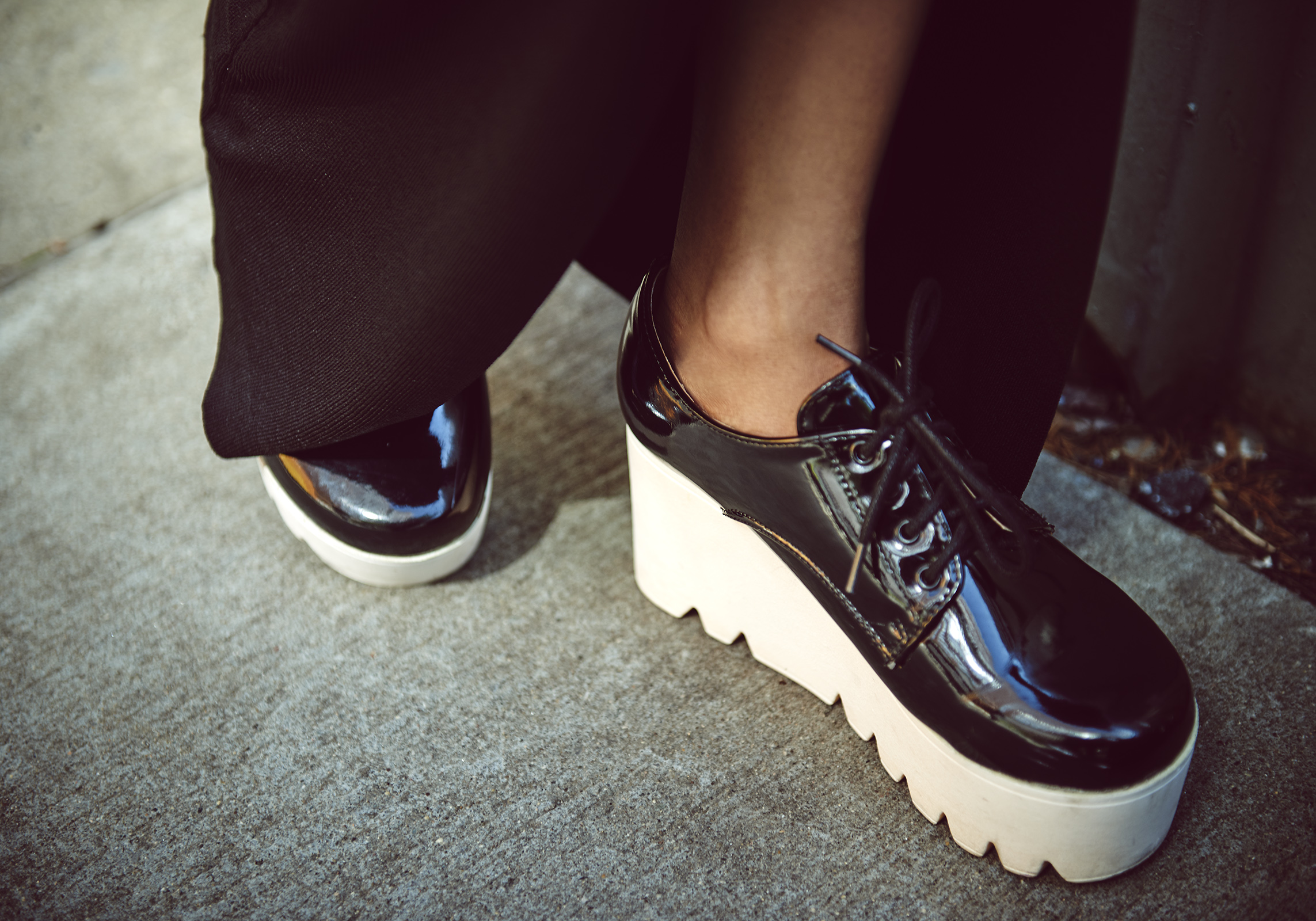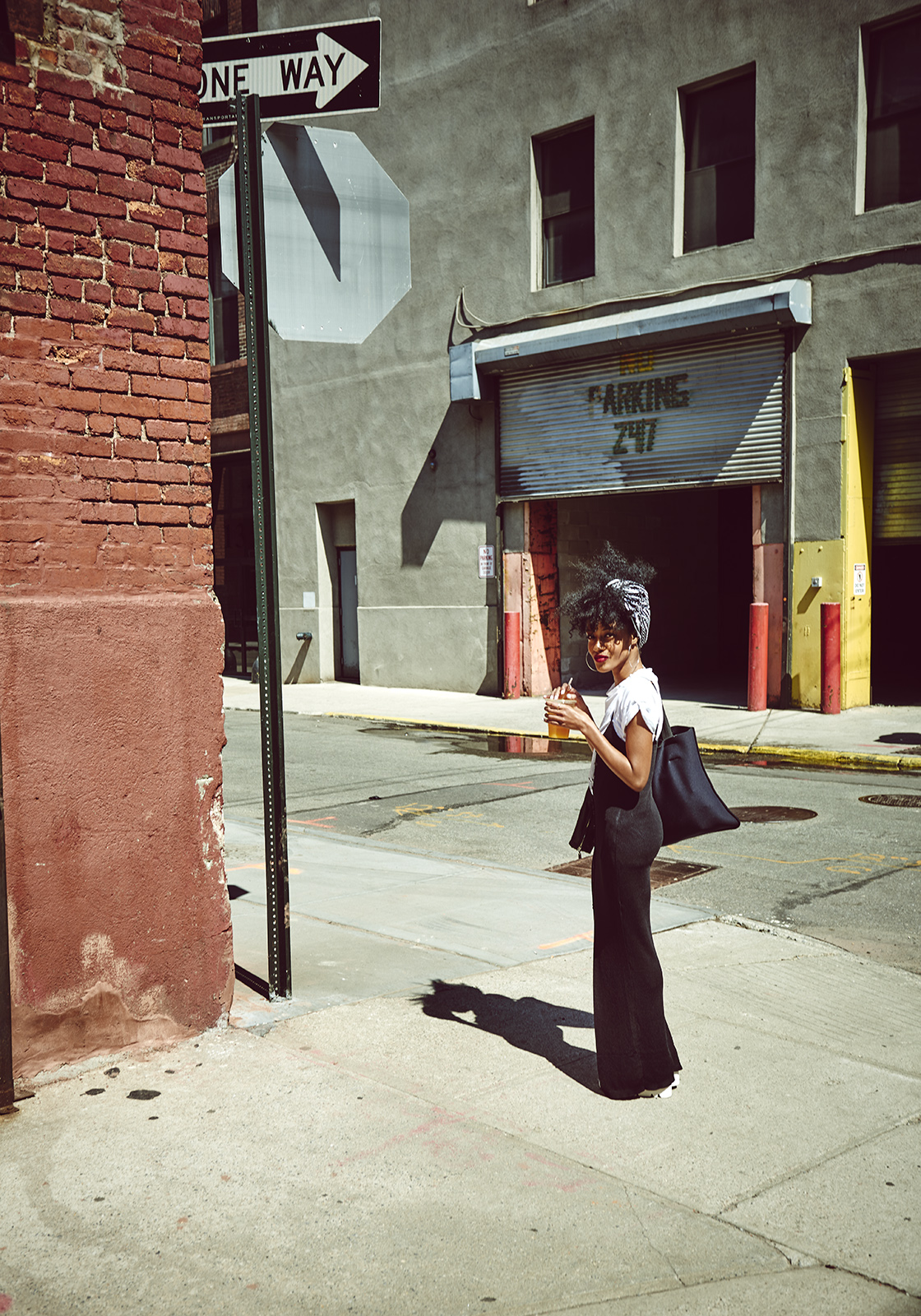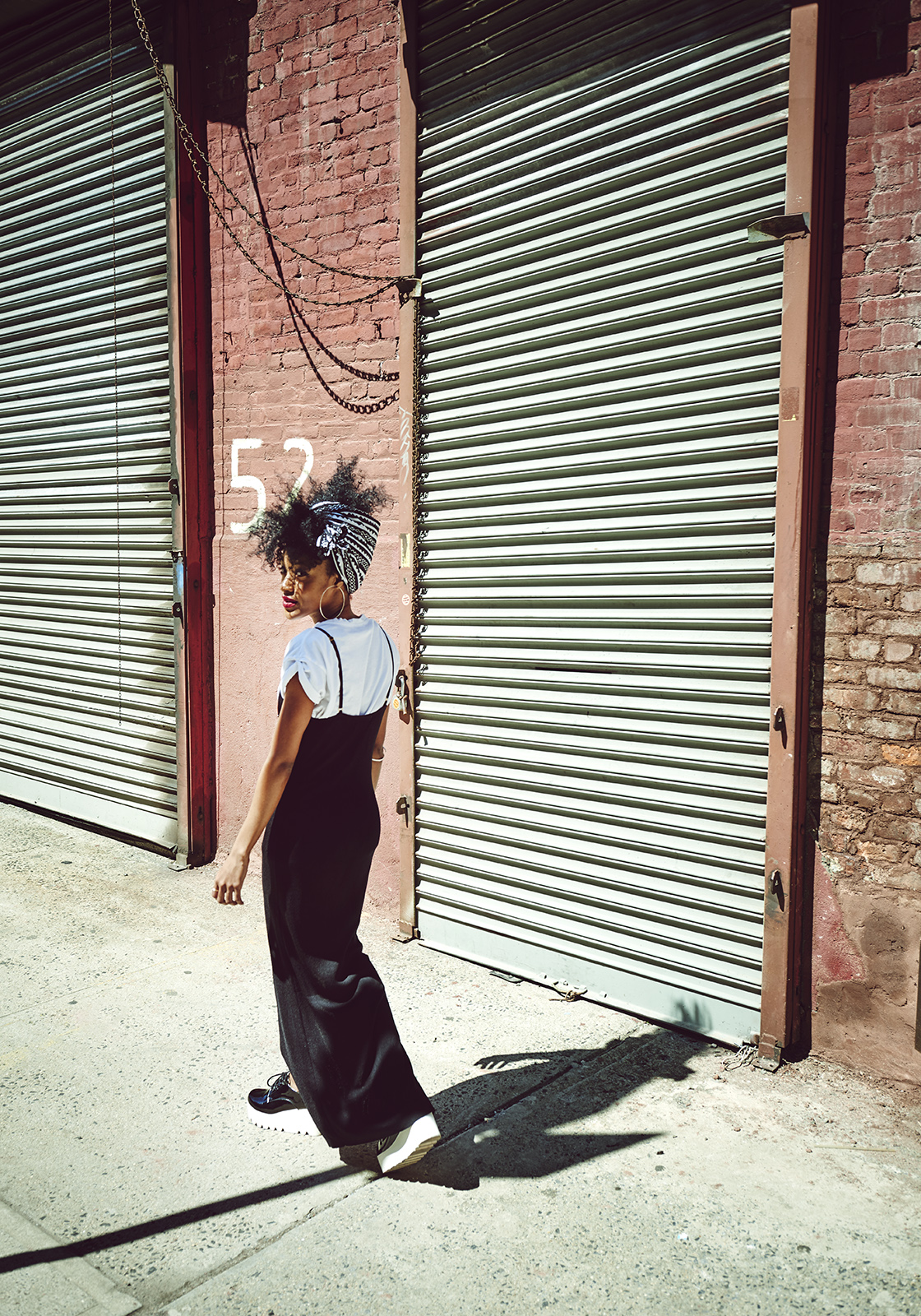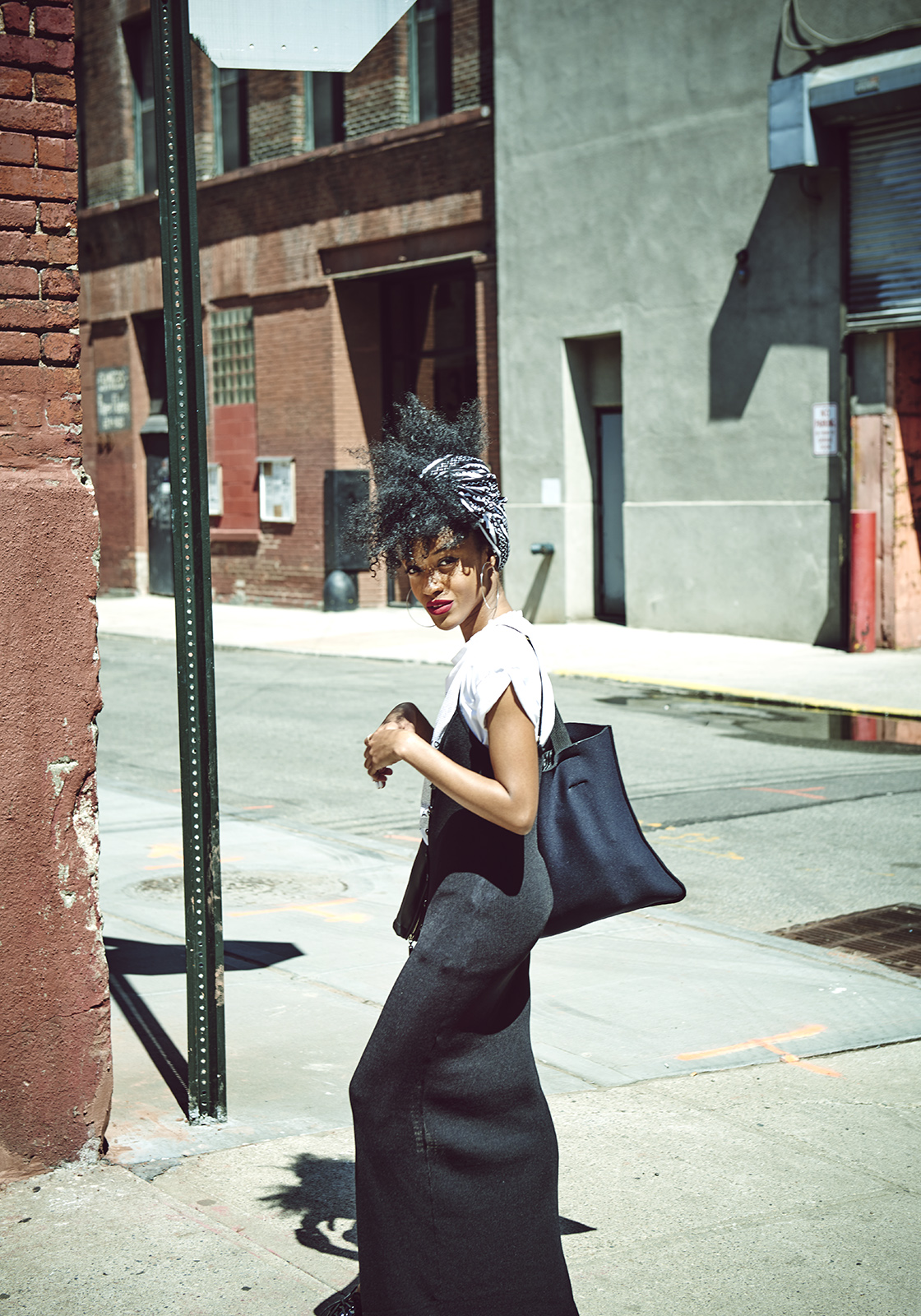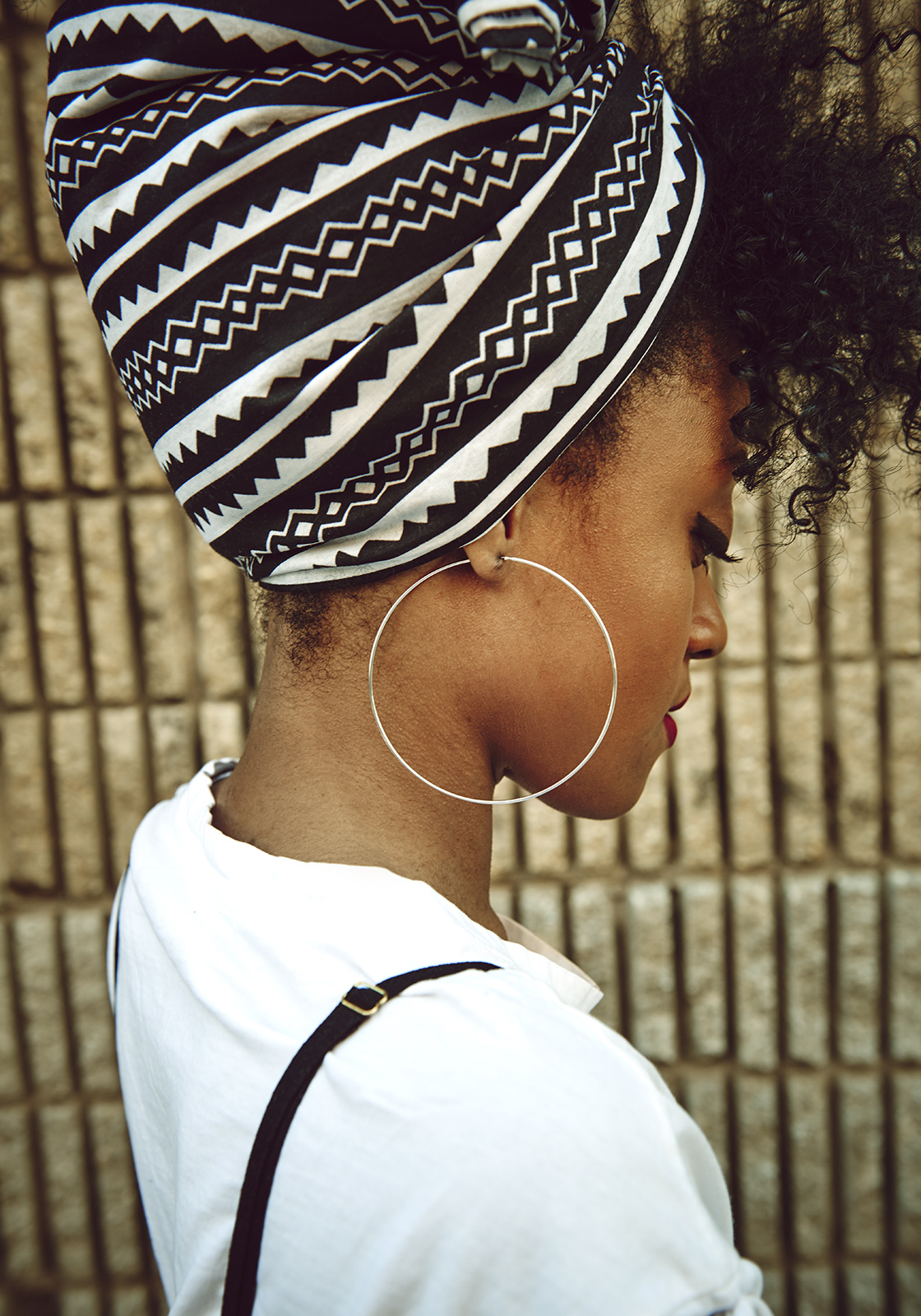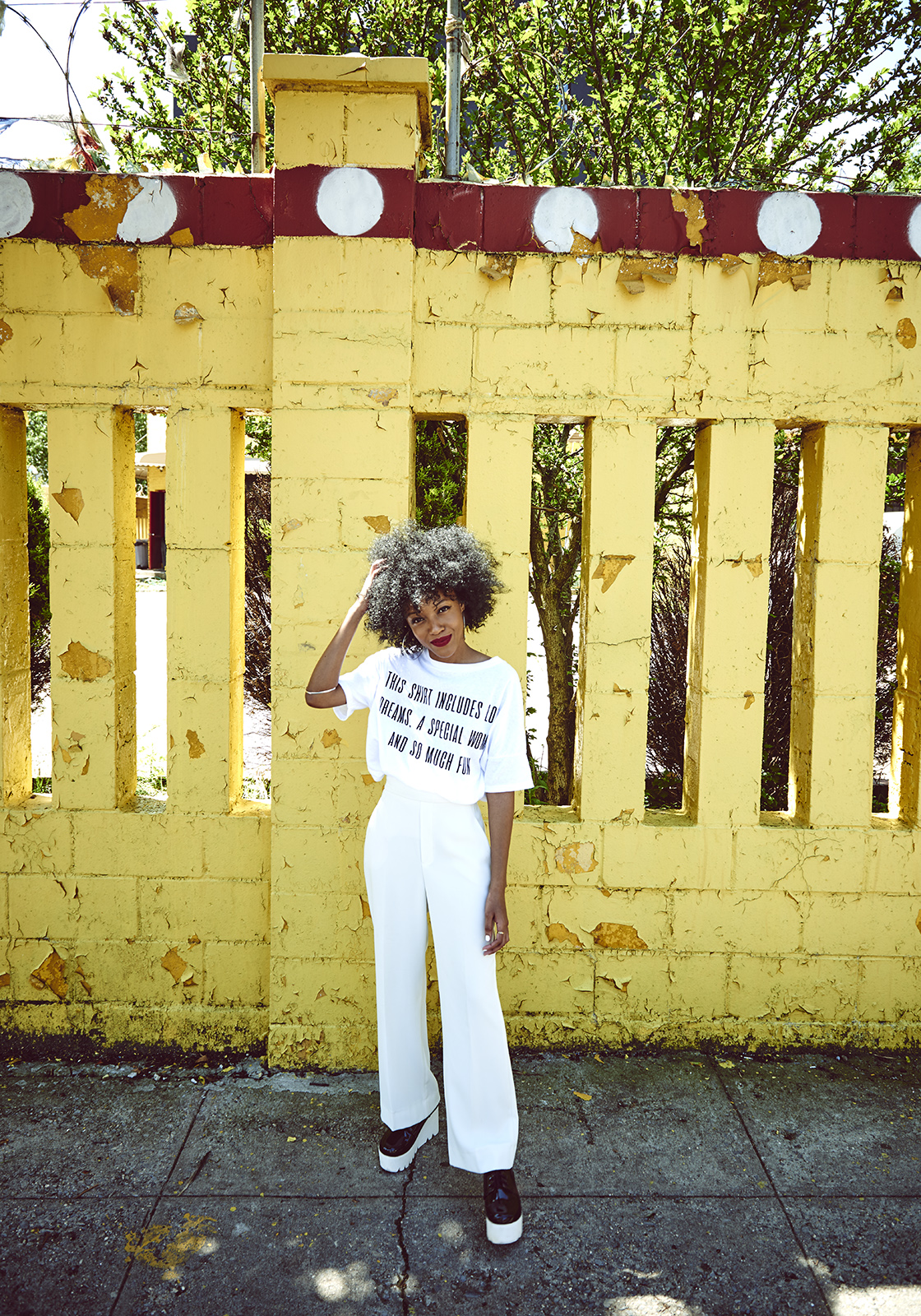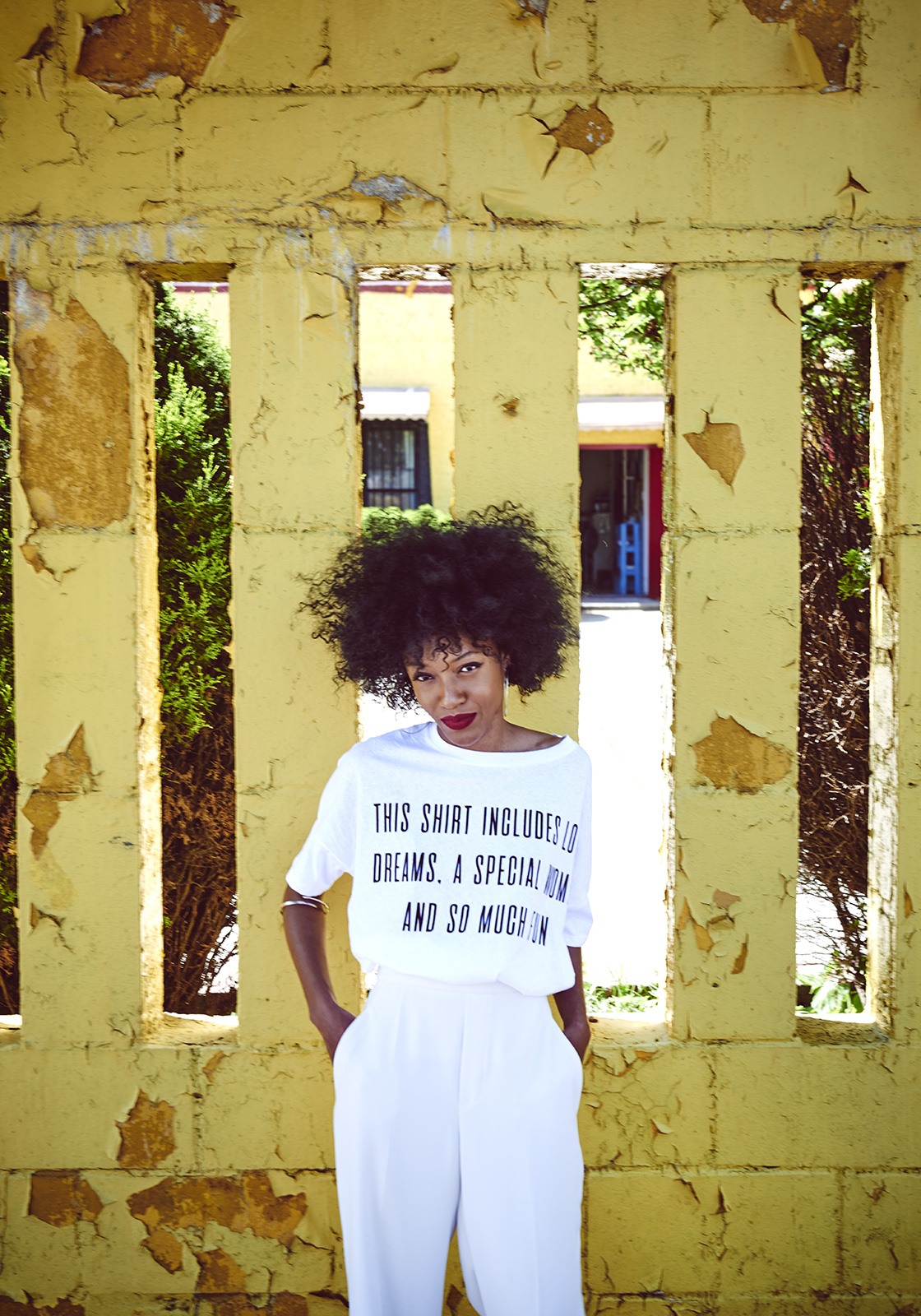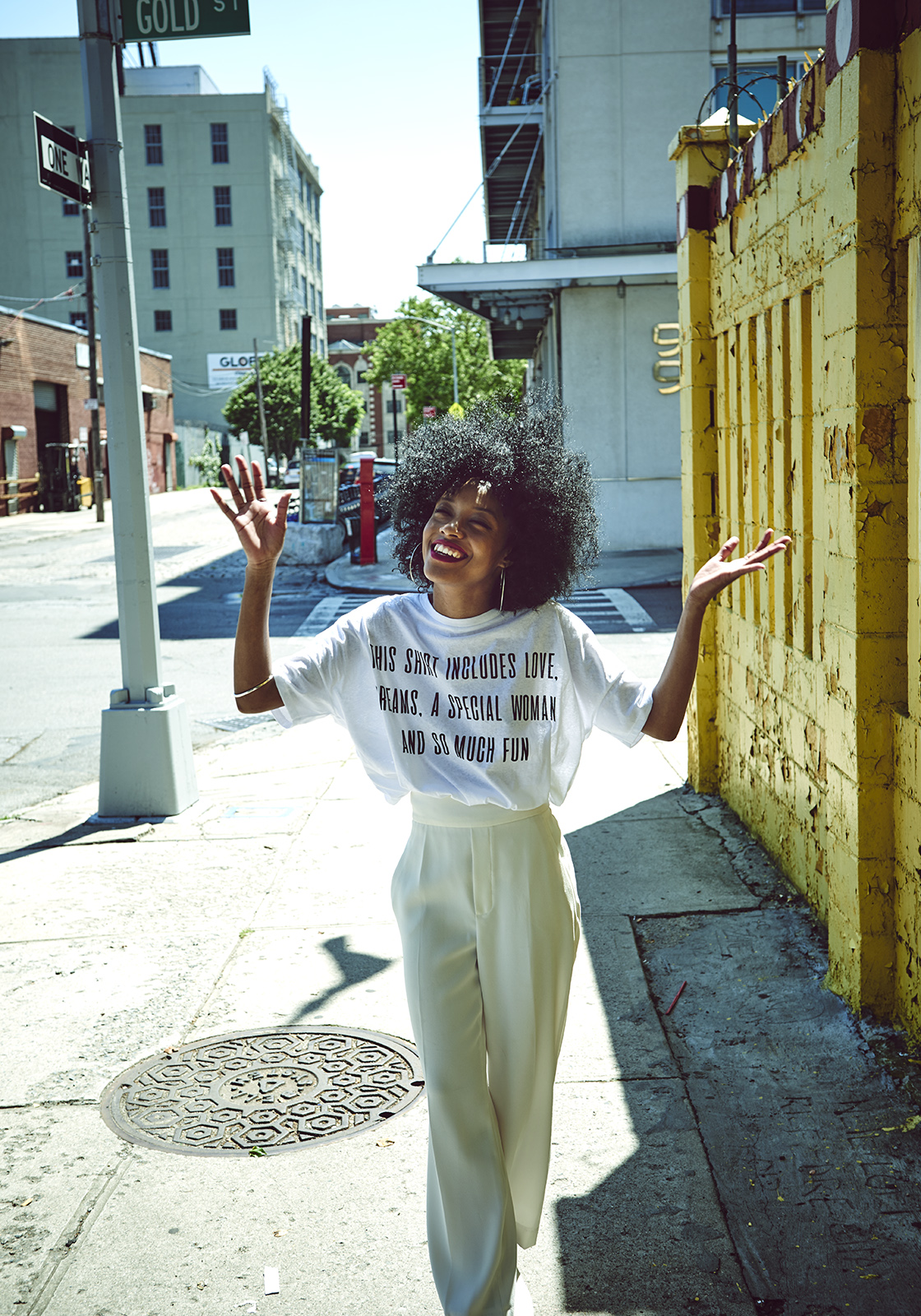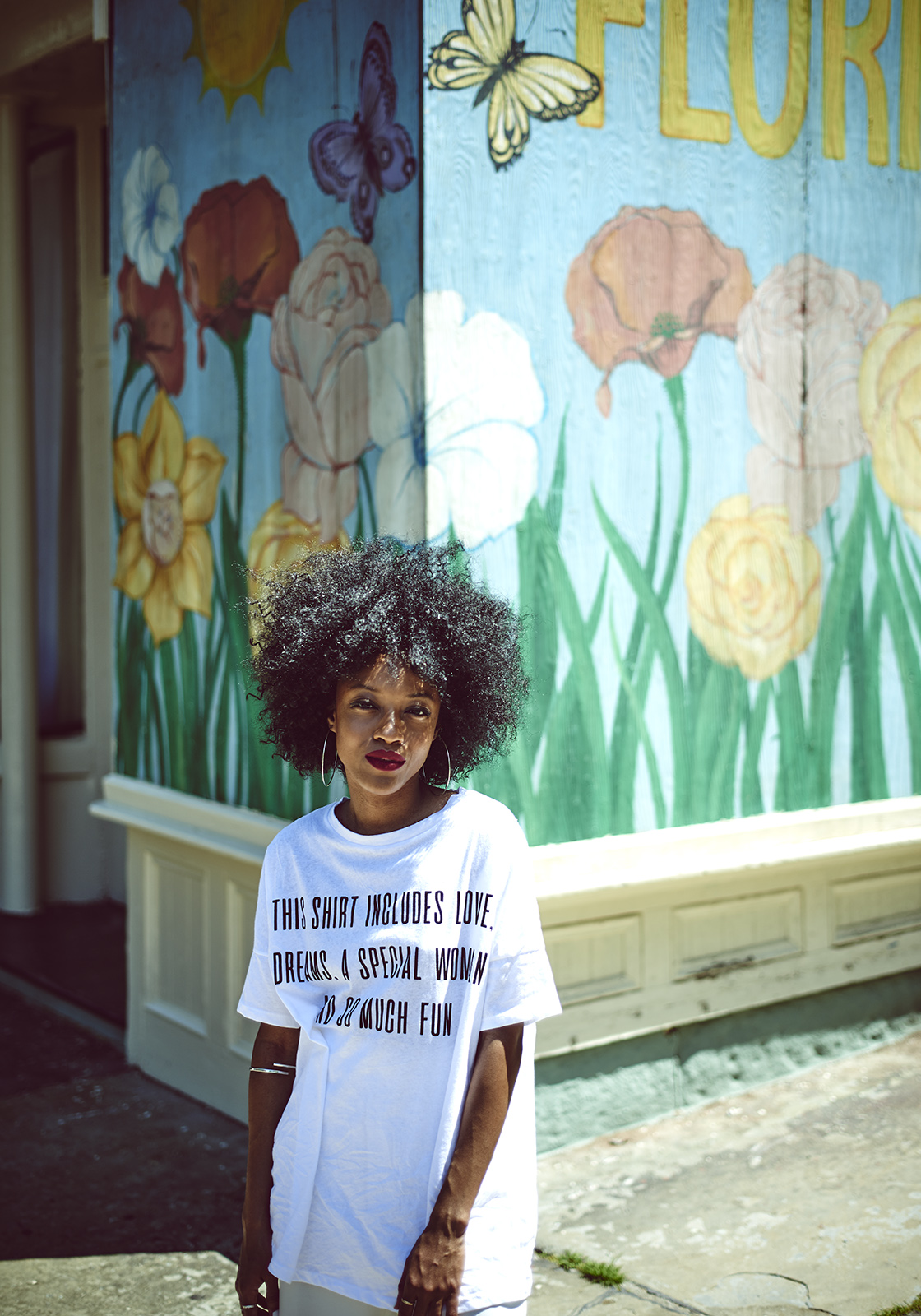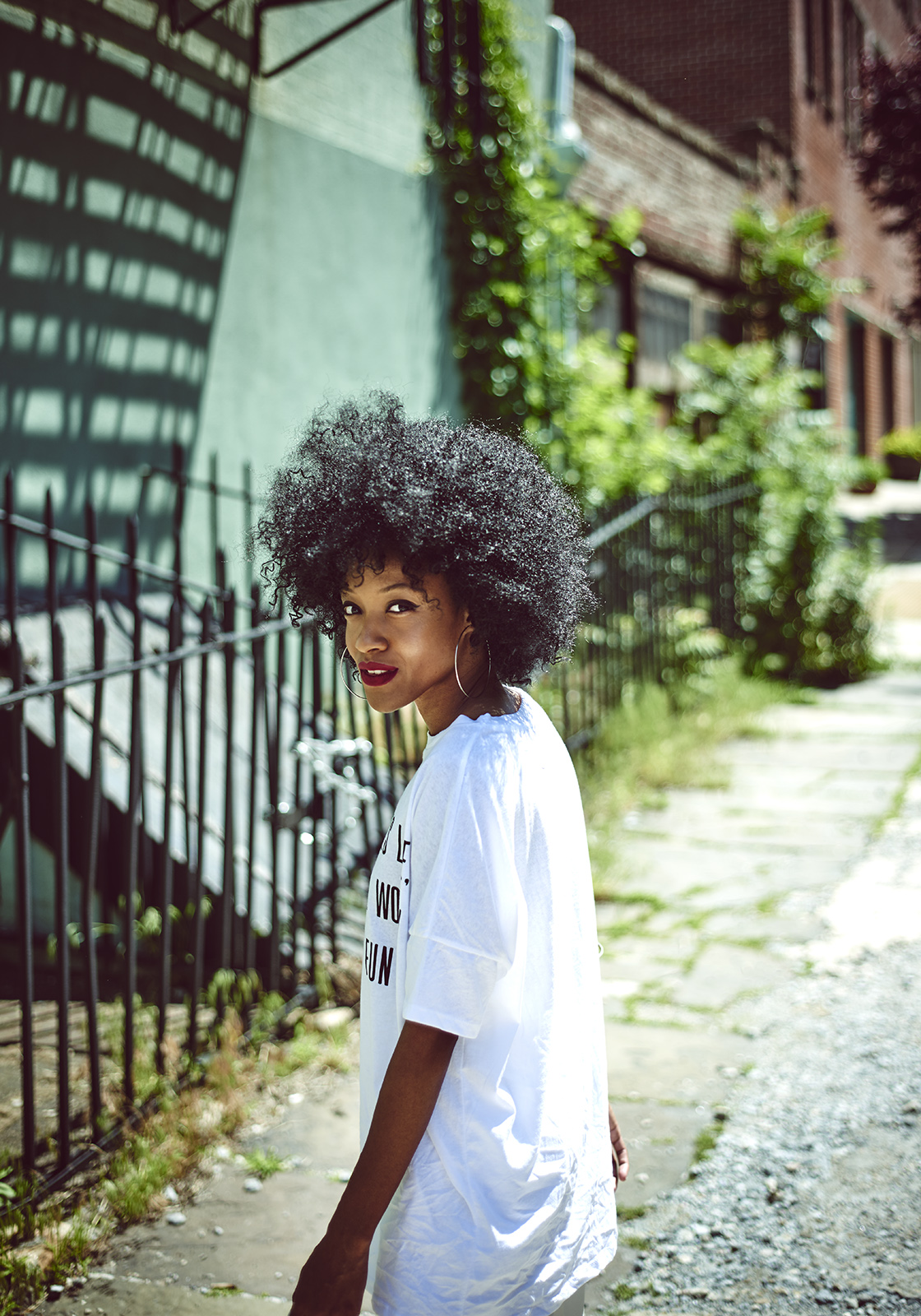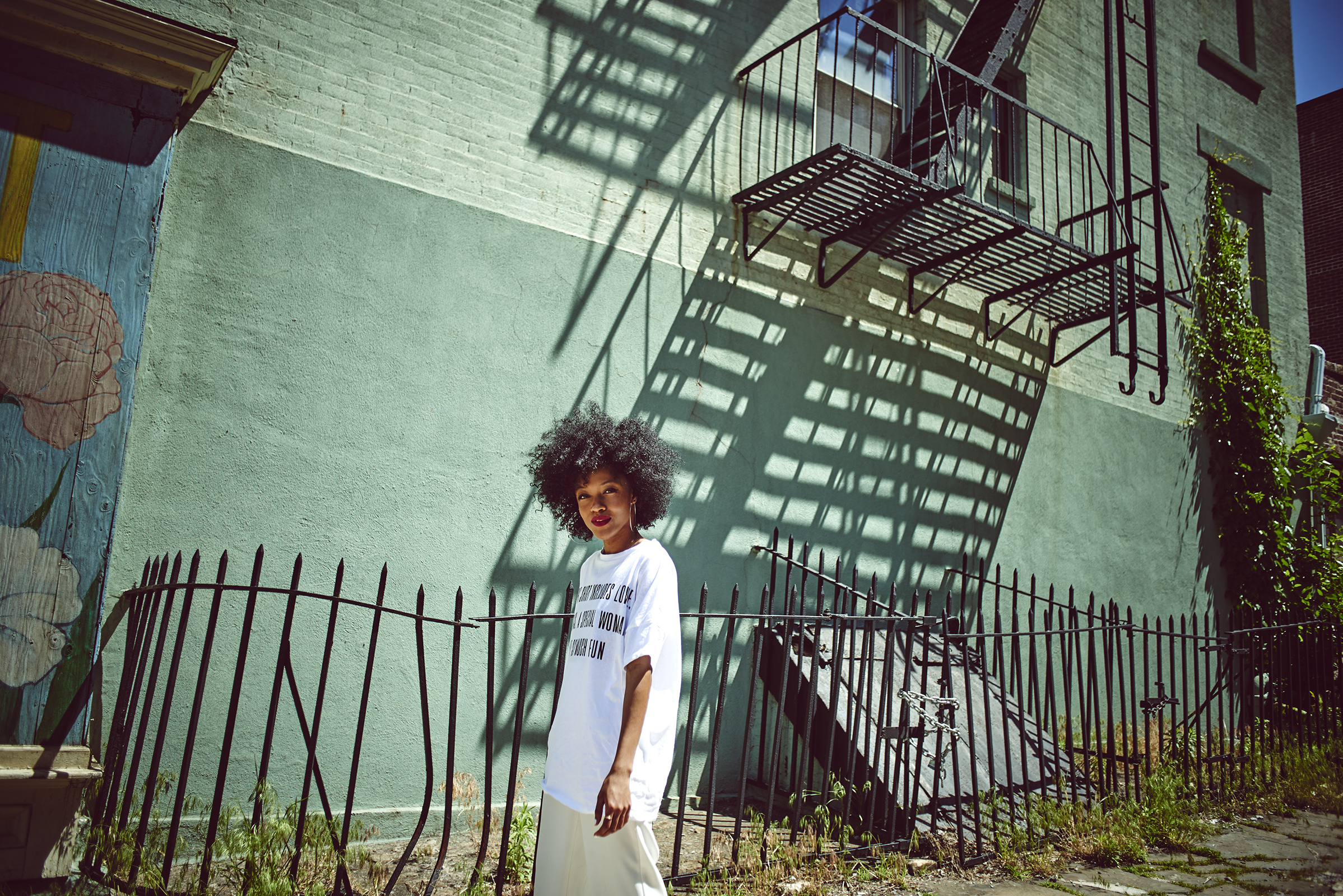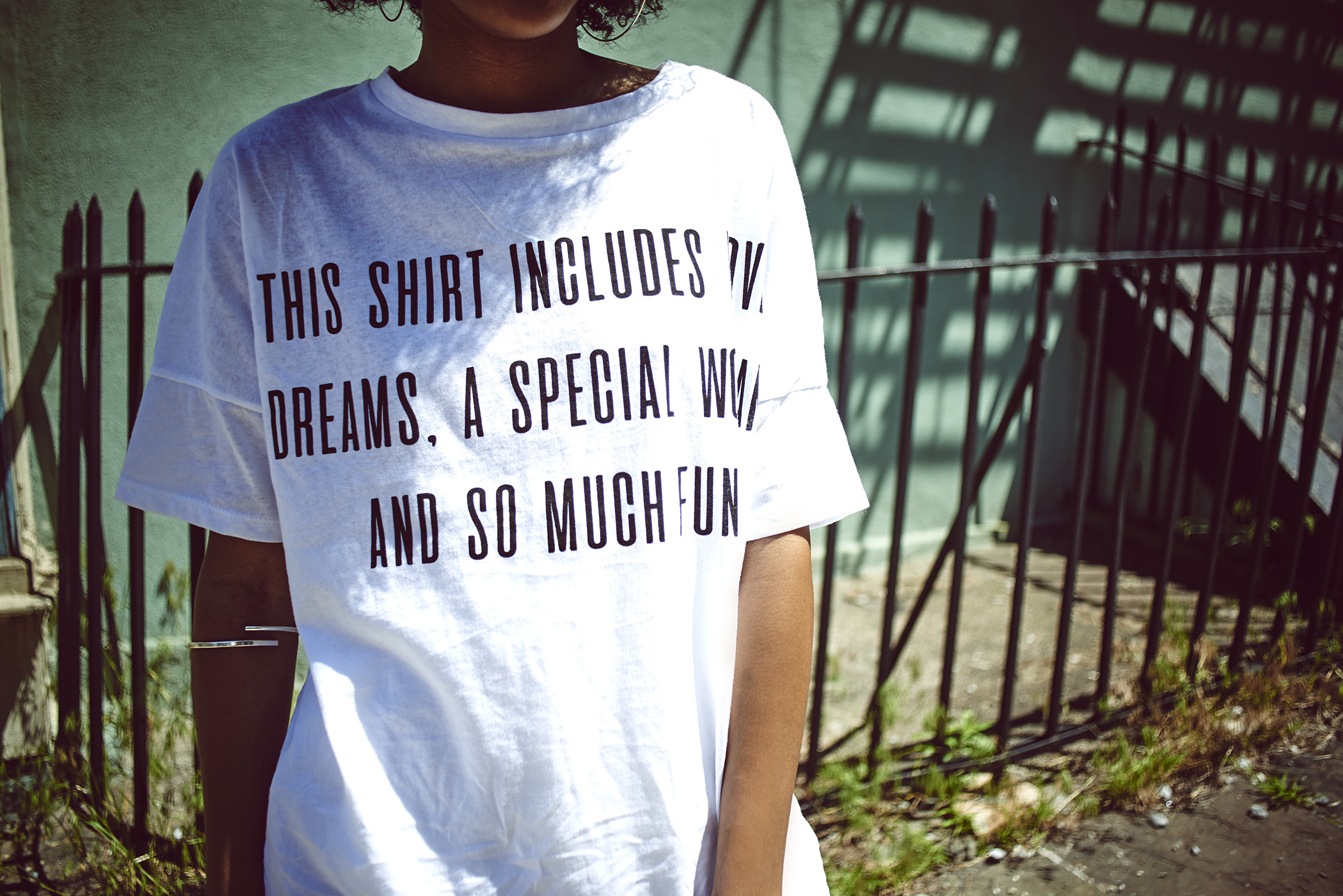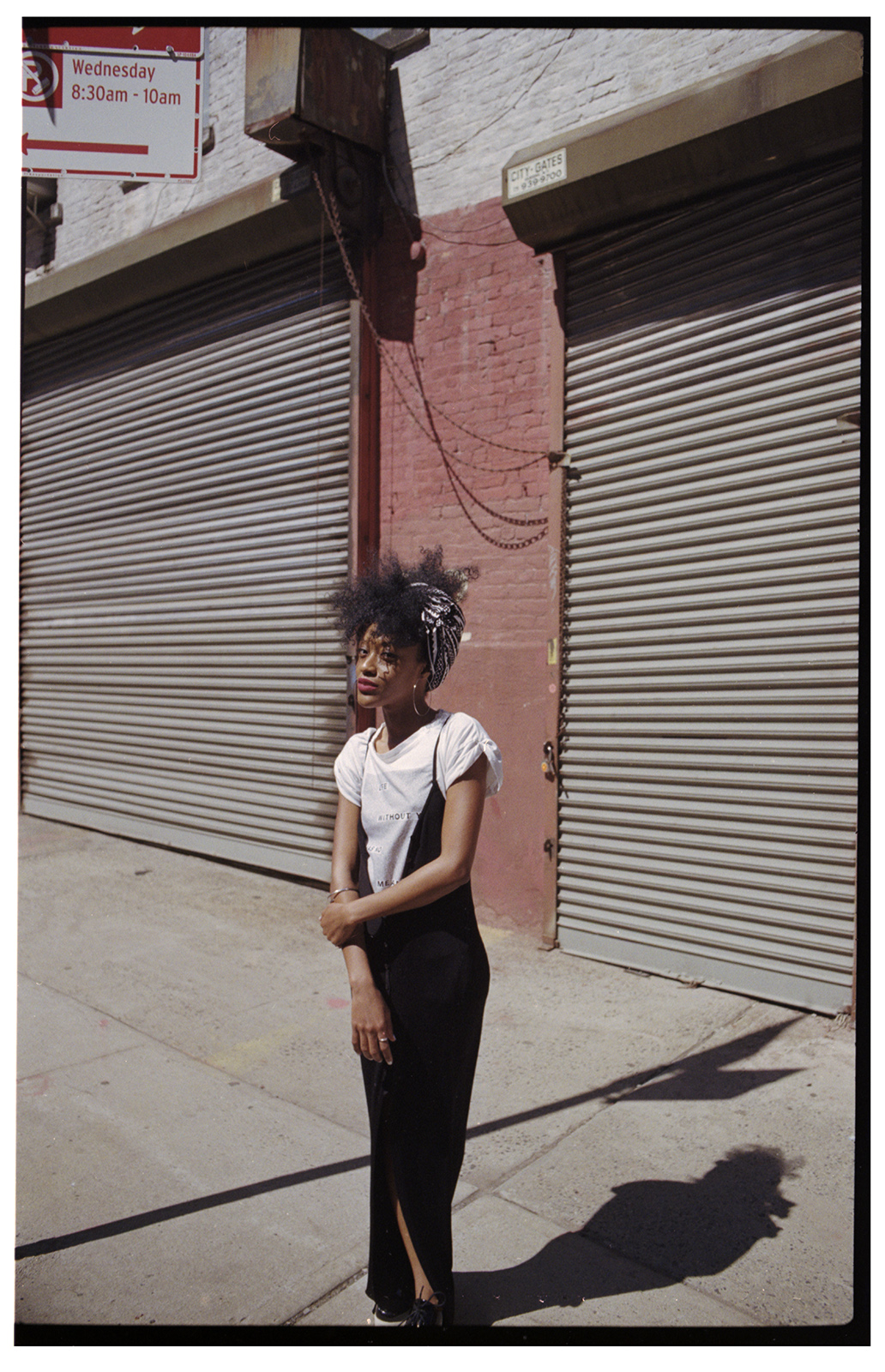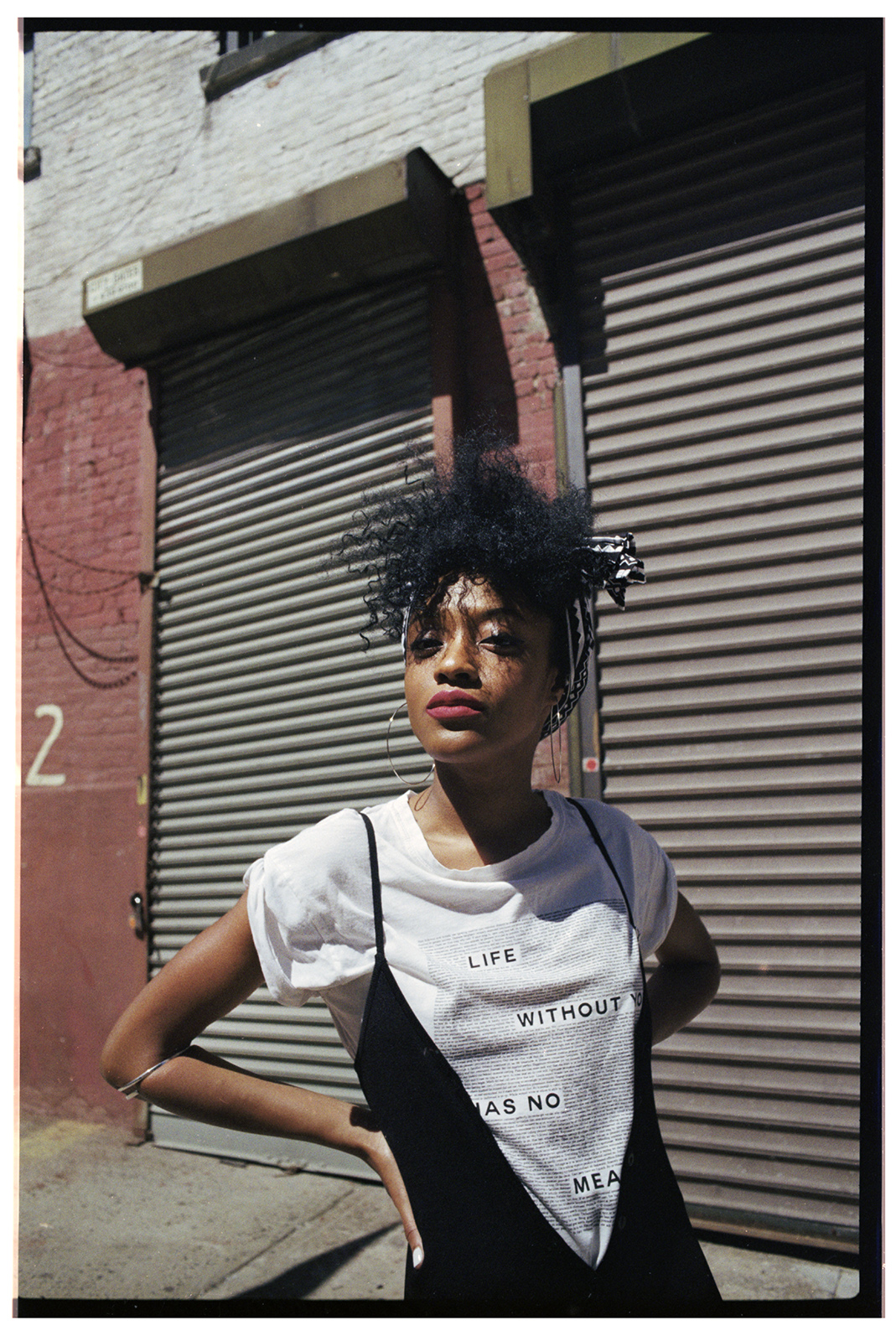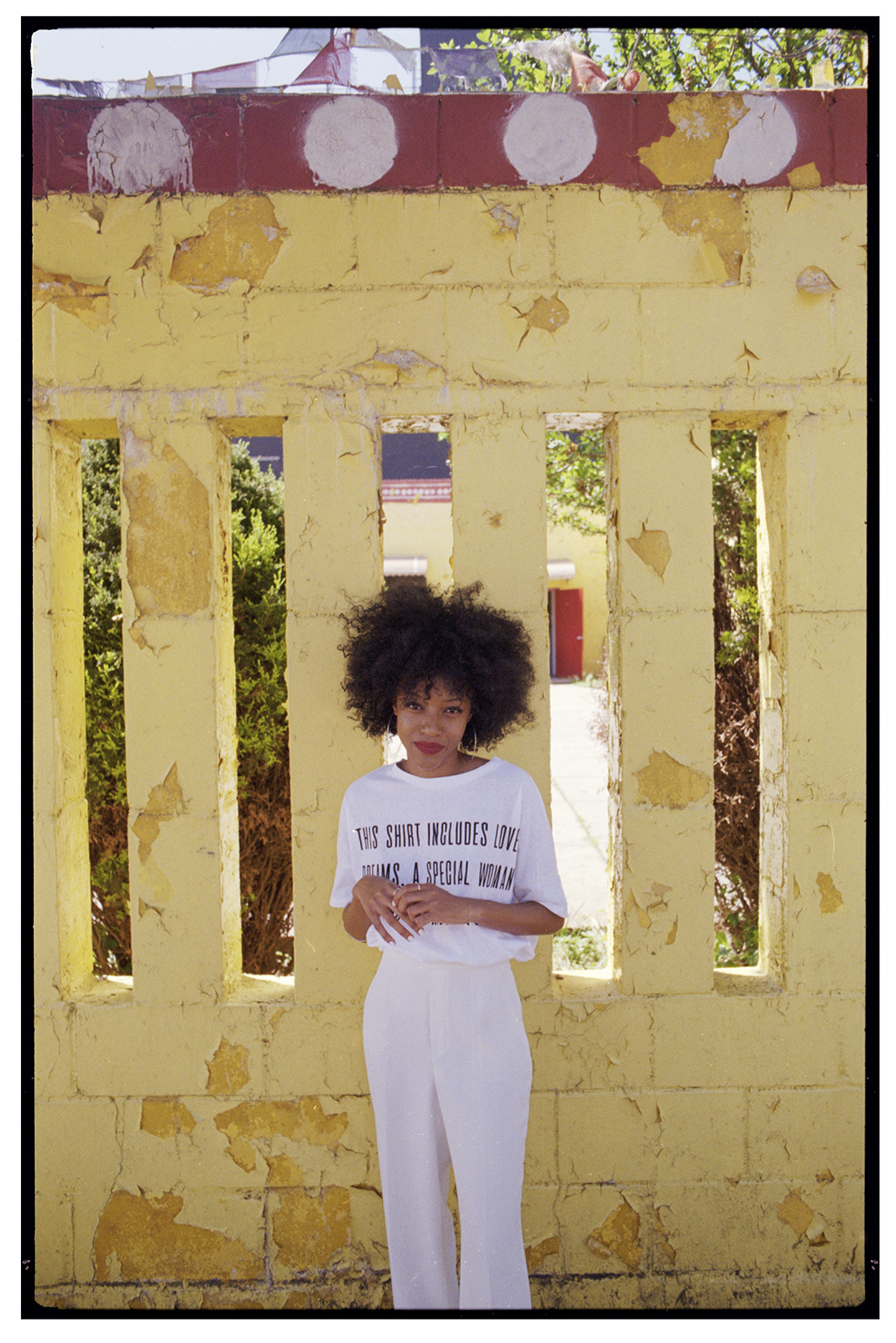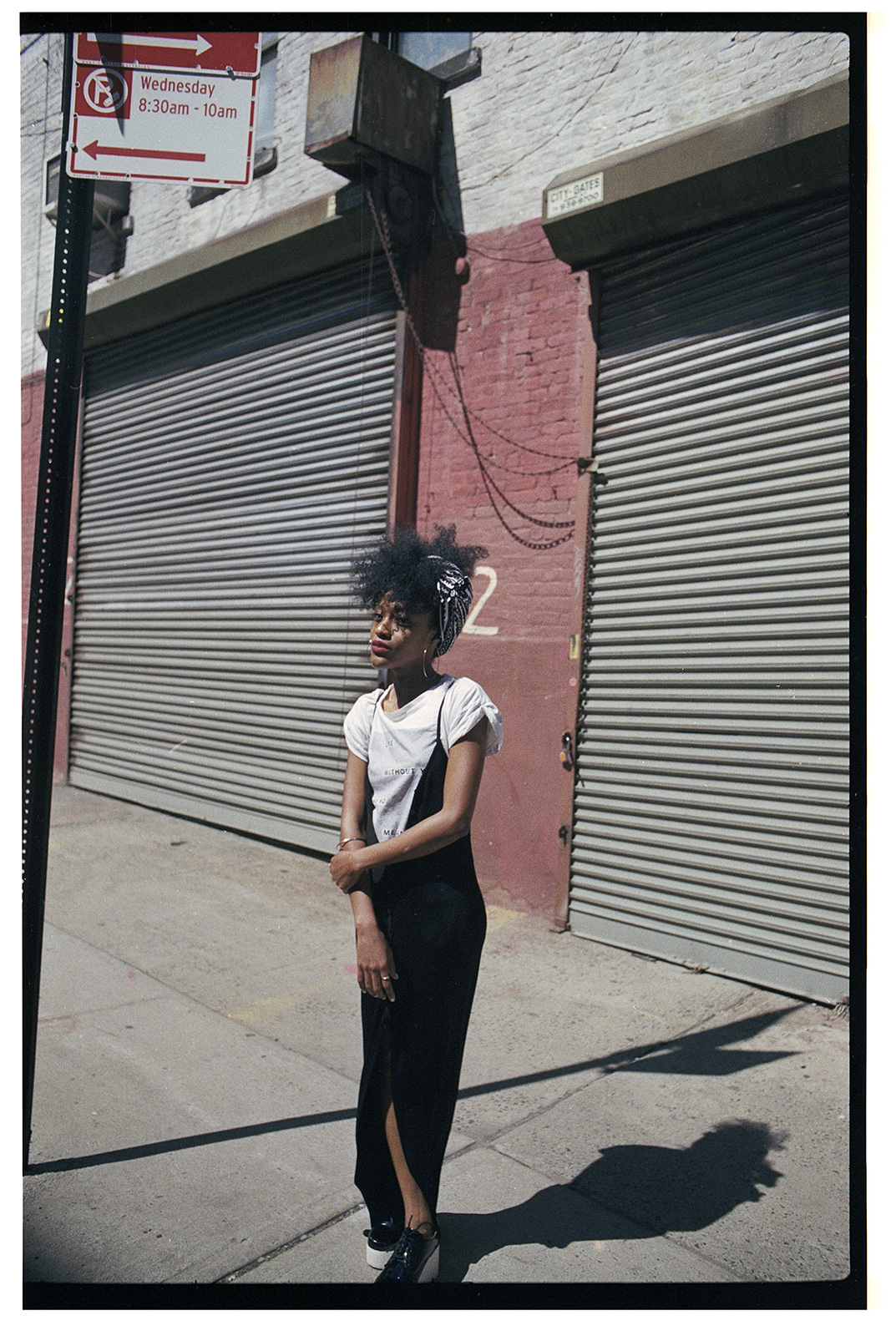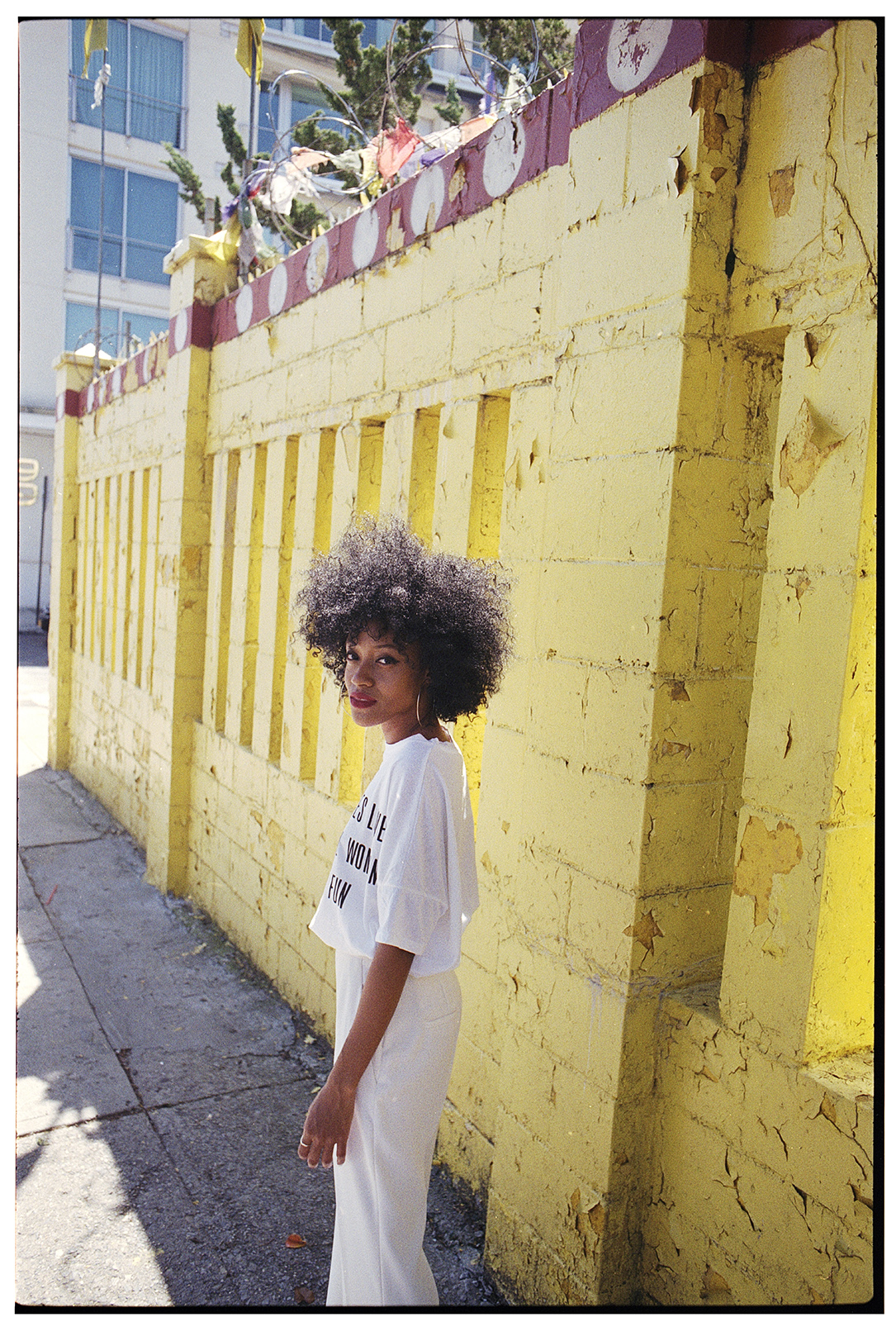 ---
T-shirt – Zara (Similar – Zara) / Dress – Necessary Clothing / Shoes – Necessary Clothing (Similar – Nordstrom) / Head Wrap – Fanm Djanm / Bracelet – Thrifted (Similar – Stella & Dot) / Earrings – Necessary Clothing (Similar – Express )
---
T-shirt – Zara (Similar – Zara) / Trousers – Zara (Similar – Missguided) / Shoes – Necessary Clothing (Similar – Nordstrom) /Bracelet – Thrifted (Similar – Stella & Dot ) / Earrings – Necessary Clothing (Similar – Express )