I'm always into a look with clean contemporary lines, but recently my desire for modern styling has intensified. Maybe it's because of the weather or my obsession with gawking over too many magazine editorials. Who knows? Consciously, and perhaps subconsciously, I pulled together a sharp look that celebrates the modernized silhouette I've been in love with. What I enjoy most about this outfit is its versatility, as it can be worn to the office, to dinner, or even to a performing arts event at the iconic Lincoln Center where I shot the look book.  
Lincoln Center, a space housing notable performing arts organizations including the New York Philharmonic, the Metropolitan Opera, and the New York City Ballet, serves as the perfect backdrop for this look as it's cutting-edge design goes hand in hand with the precisely tailored lines of the outfit.
To achieve this look all that's needed is a turtleneck sweater, a pair of trousers, a leather jacket, a belt, a small purse, and a pair of stunning boots. Try mixing up the textures when wearing similar colors as seen in this fit. I tucked the navy blue sweater into bottoms to bring some color to the mostly black look. Next, I paired it with a belted pinstriped trouser that added texture to the outfit and helped me avoid looking like the walking color black ☺ (although I love all black looks). Pulling the fit together, I layered a leather jacket over the turtleneck for added texture and a chill cool factor. To finish, I donned over the knee boots with chunky heels under my trousers. Take a peek below to get into the Lincoln Center Chic look book and be inspired to create your own modern fits.
Sweater – Zara Kids (Similar – Zara Kids) / Culottes – Zara / Leather Jacket – Zara / Belt – H&M (Similar – H&M) / Bag – Zara (Similar – Zara) / Boots – Zara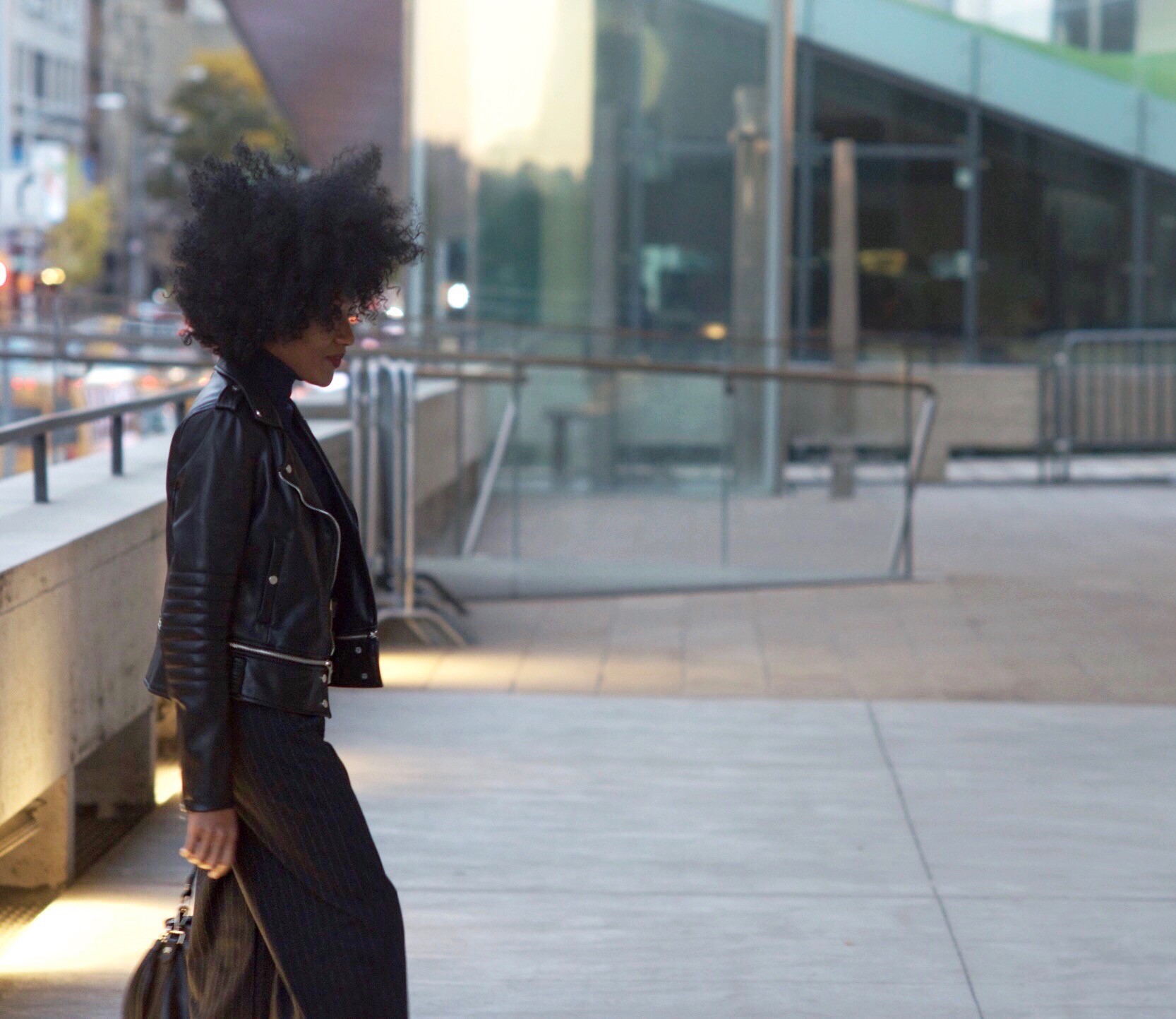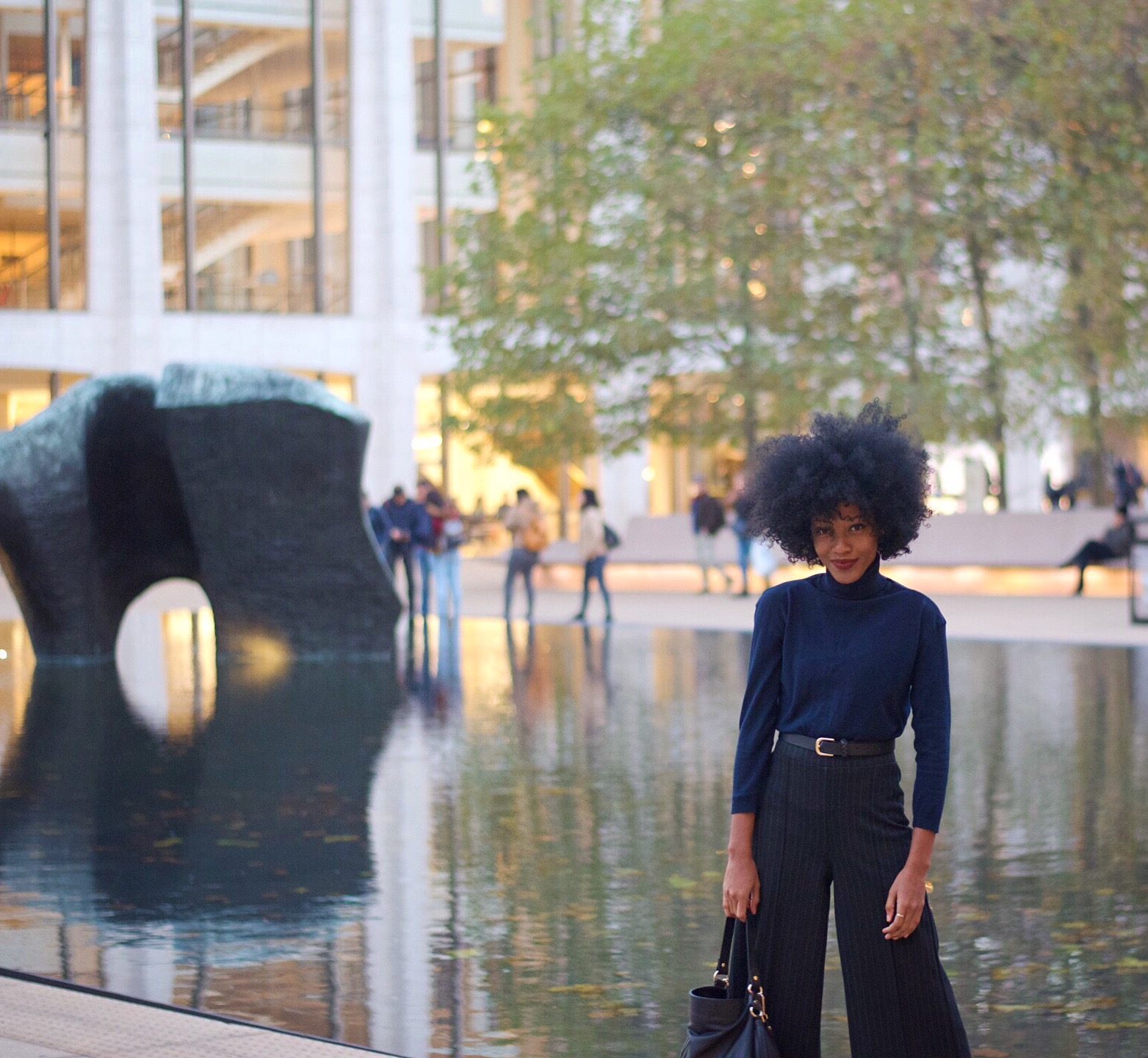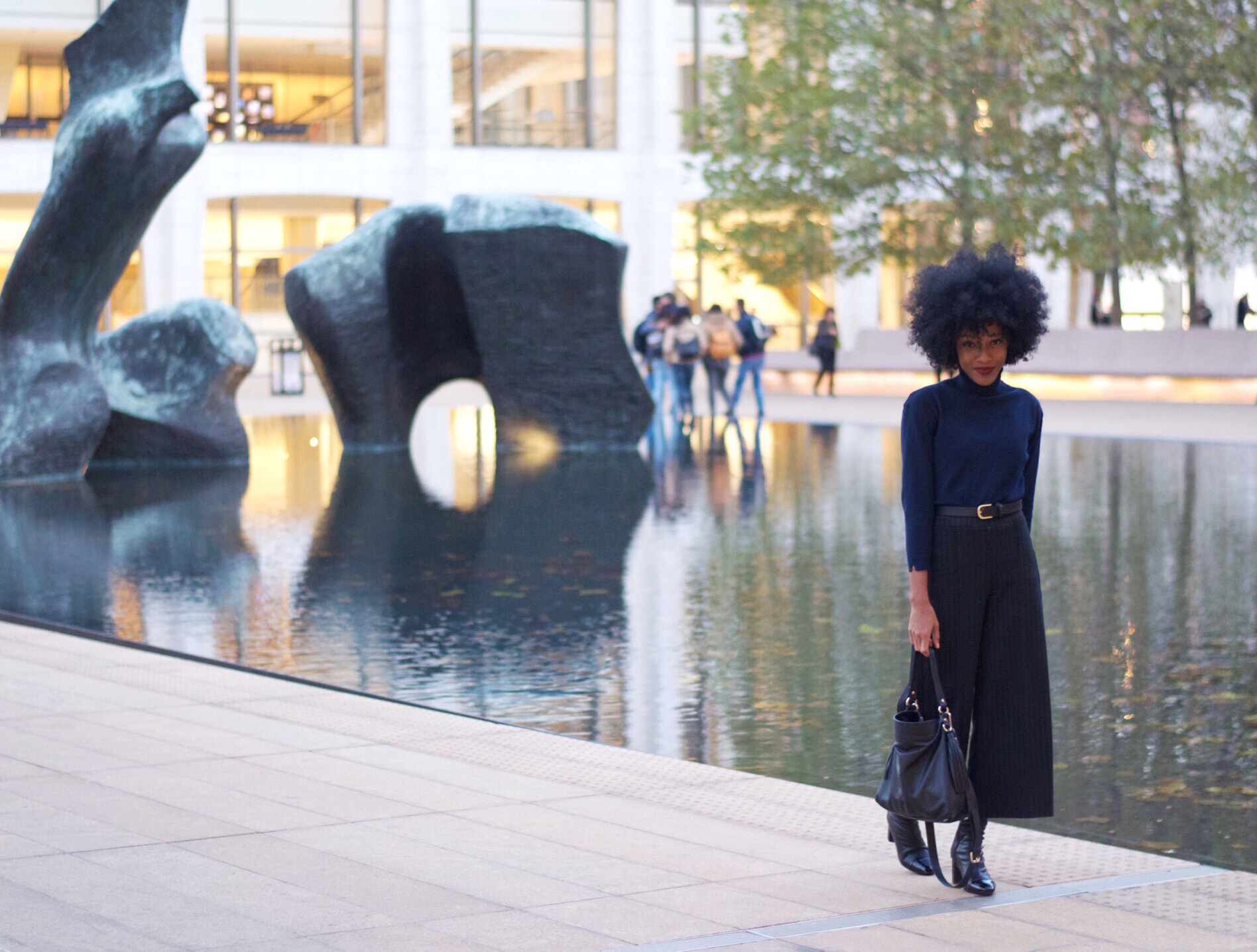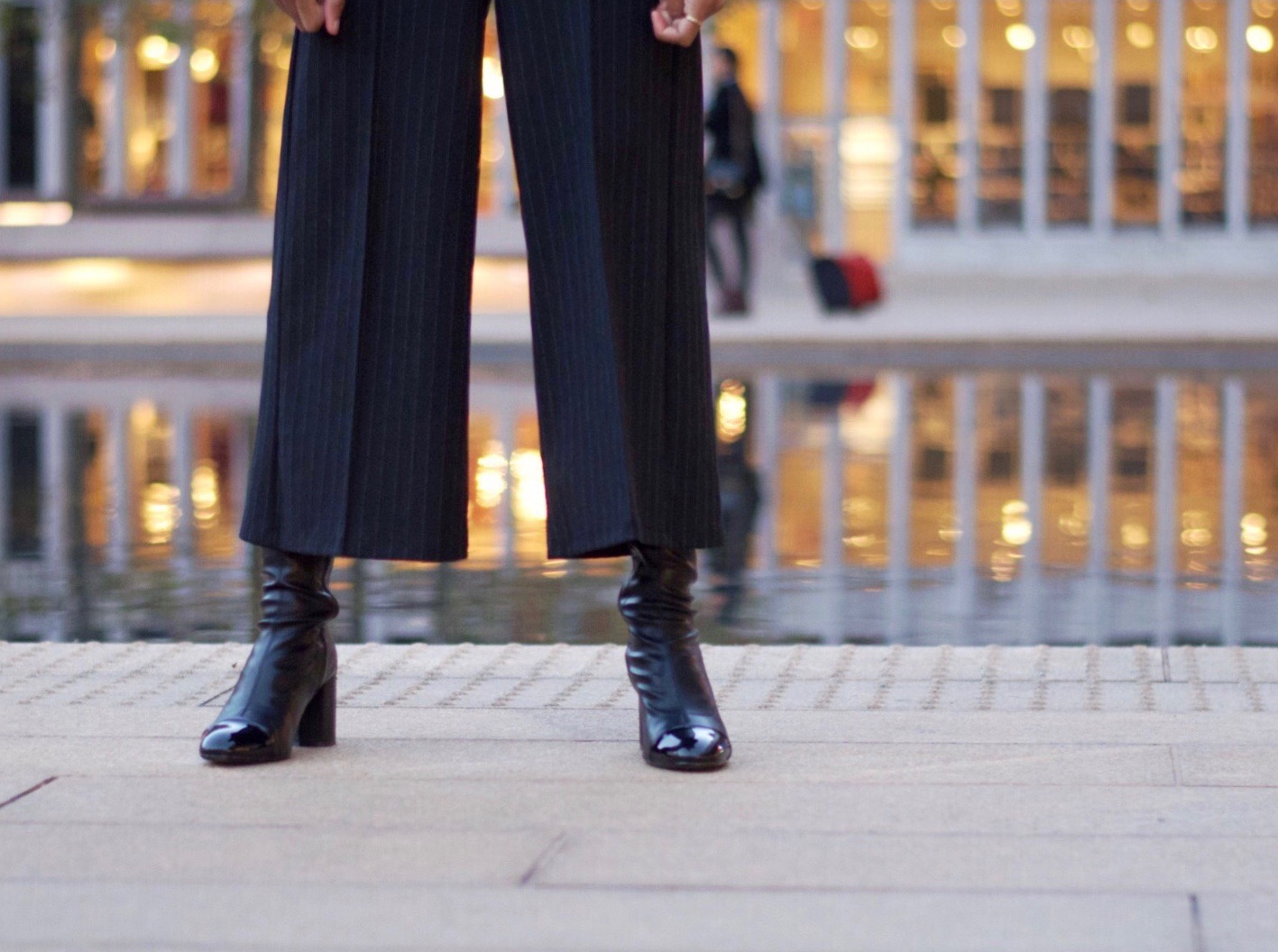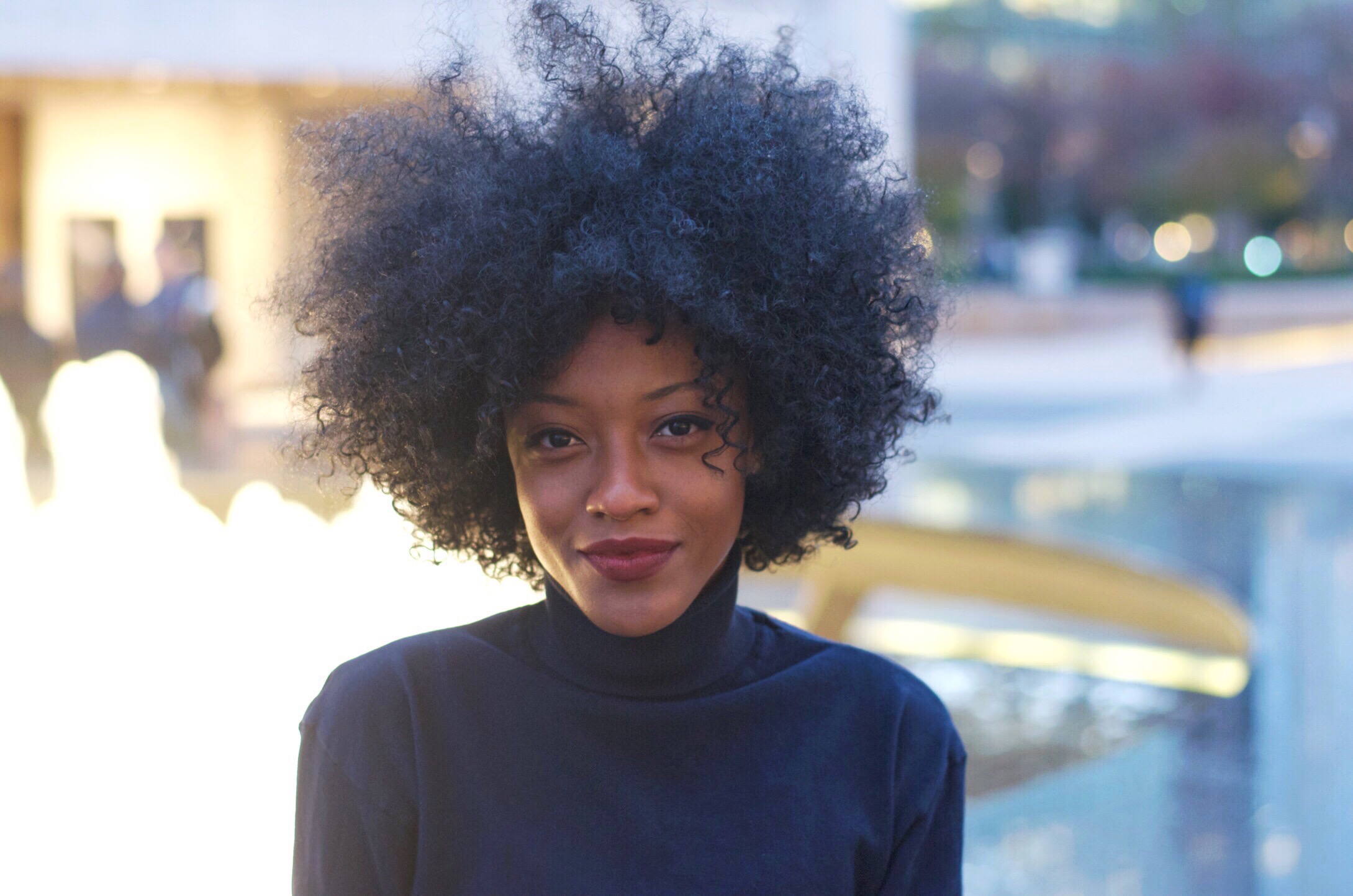 Shop The Look