Fall weather is undeniably here and though I'm not excited about the chill, I'm most definitely hyped about fall fashion. During this time I sort of stick to a uniform that incorporates variations of sweaters tucked into bottoms paired with boots. Sometimes I throw a light coat or jacket over it and I'm out the door. That's exactly what I did for this look. I styled a more dressed up version of my everyday fall look incorporating some of the biggests trends happening right now.
Oversized longline blazers, especially checkered ones, are having a major moment this season so I had to get my hands on one. I love how this pink version adds an element of sophistication while still remaining casual and fun. It's one of those versatile pieces that can be easily worn with a t-shirt and a pair of jeans or blouse and skirt to name a few. For the focal point of the look, I picked up this chunky oversized sweater  that's an absolute fall/winter staple. It's always great to have a pop of color in your fall closet for those dull days of the season when you need a pick me up. The super comfy knit perfectly compliments the blazers and I adore the pink on the pink action it creates. It's also thick enough to skip wearing a jacket on those warmer fall days.
To finish the look, I tucked my chunky knit into these faux leather shorts. I especially love the silver button detailing on this pair. It adds a point of difference to many leather shorts out there and gives me an excuse to get yet another one. Shameless. Any fall outfit isn't complete without a killer pair of booties. These studded ones have just the right amount of edge and sophistication and finish the look with the right balance of black and pink. Comment below your go-to fall look.
Blazer – Missguided / Sweater – Missguided / Shorts – Missguided / Boots – Missguided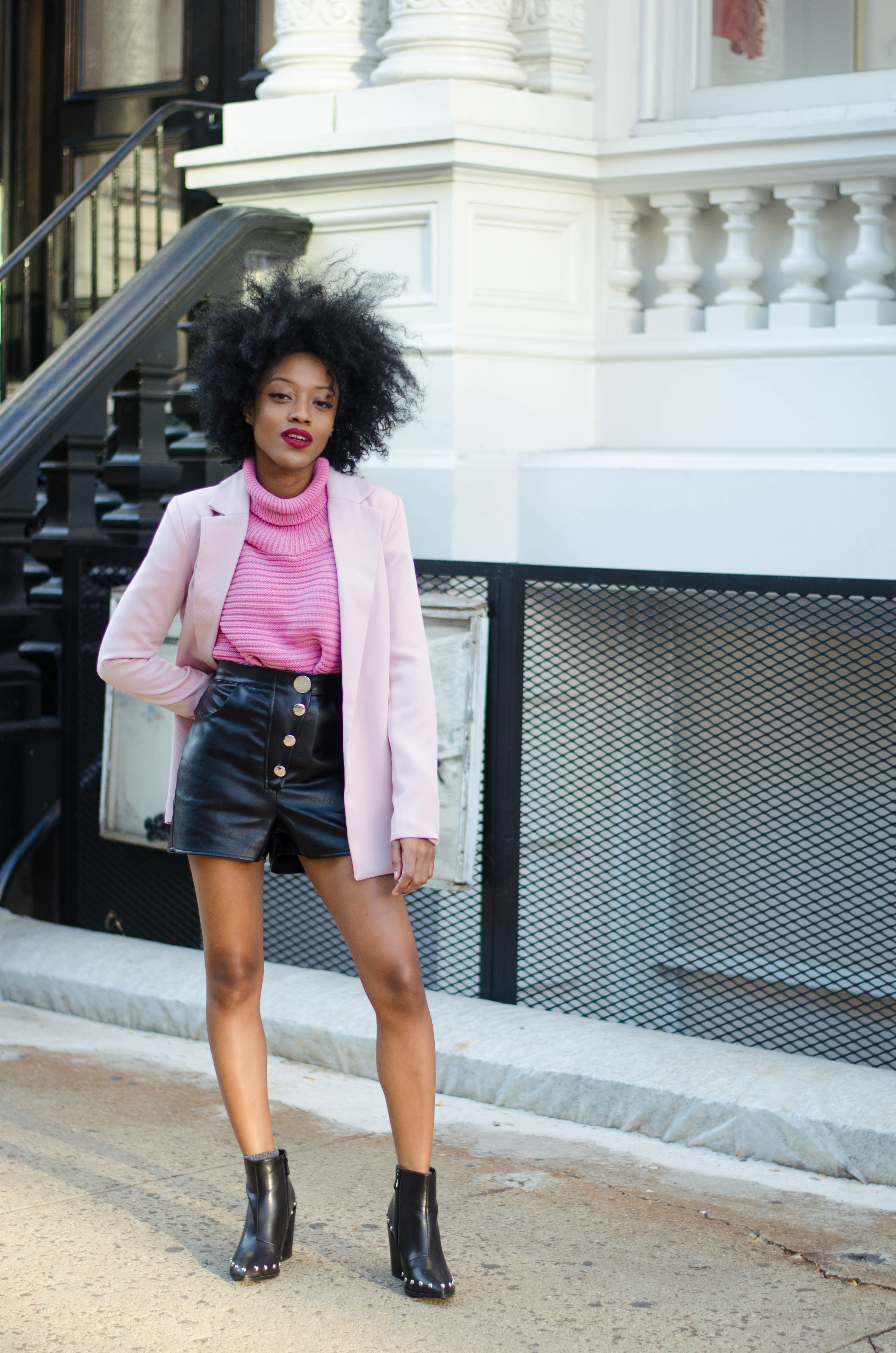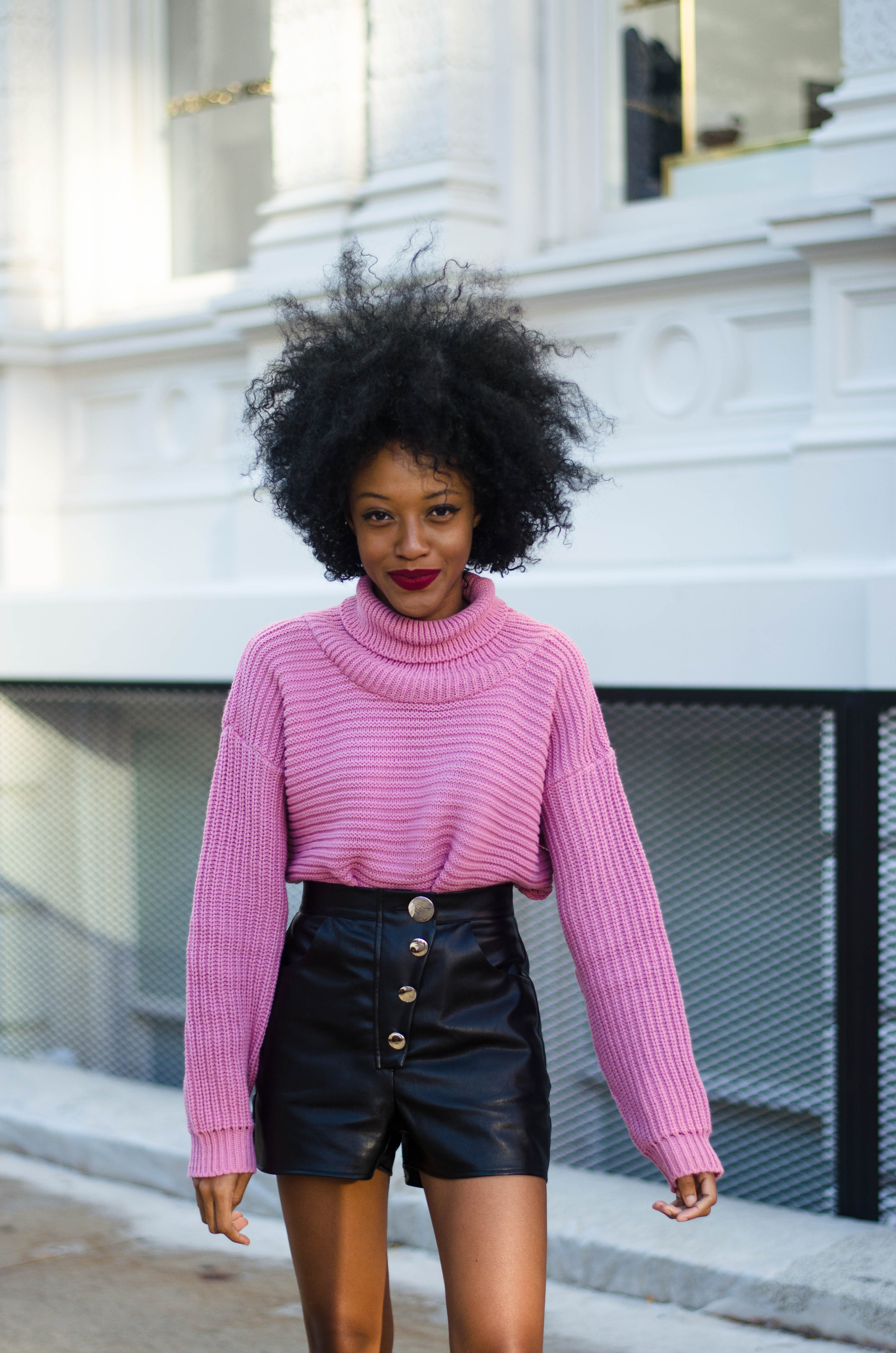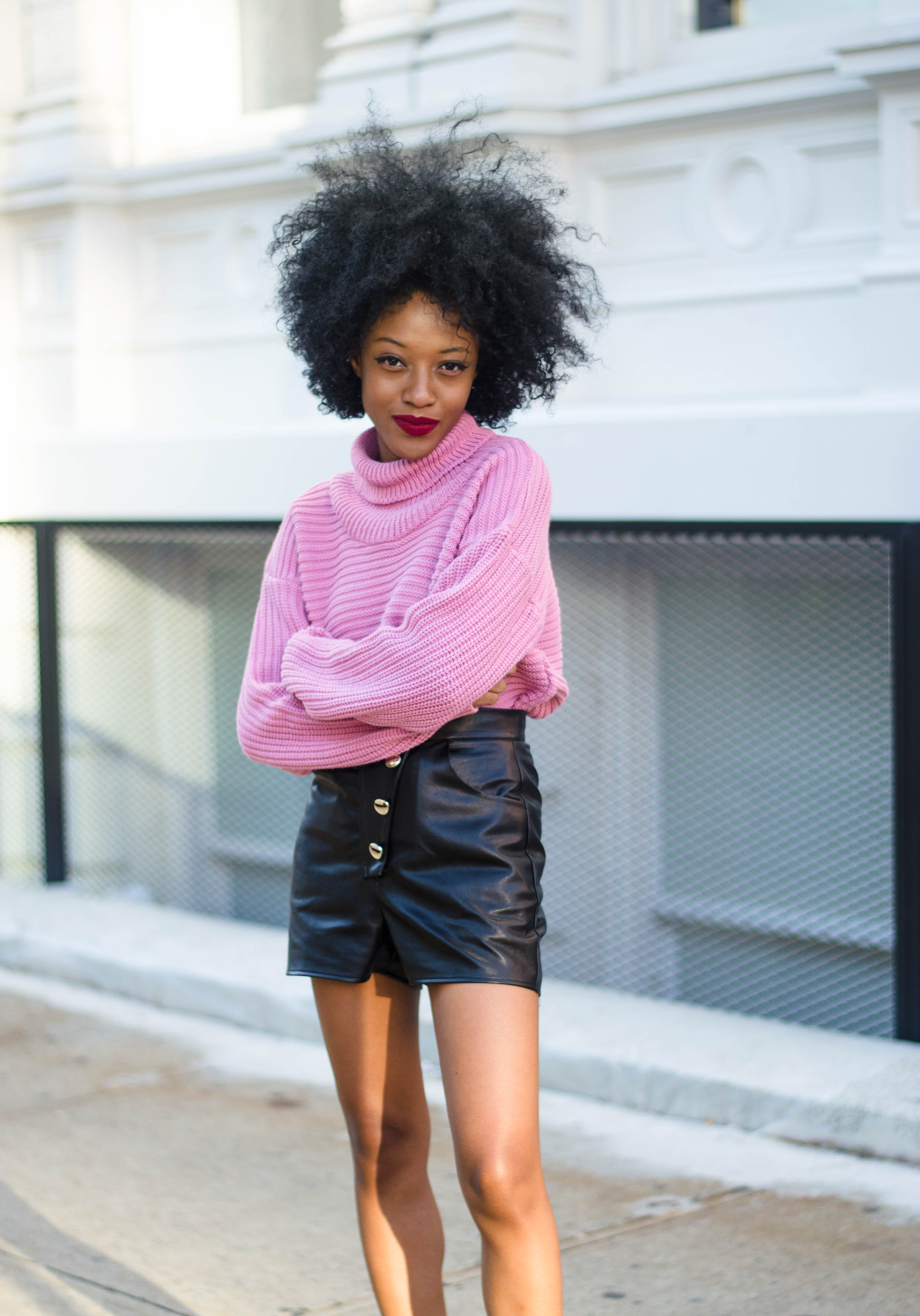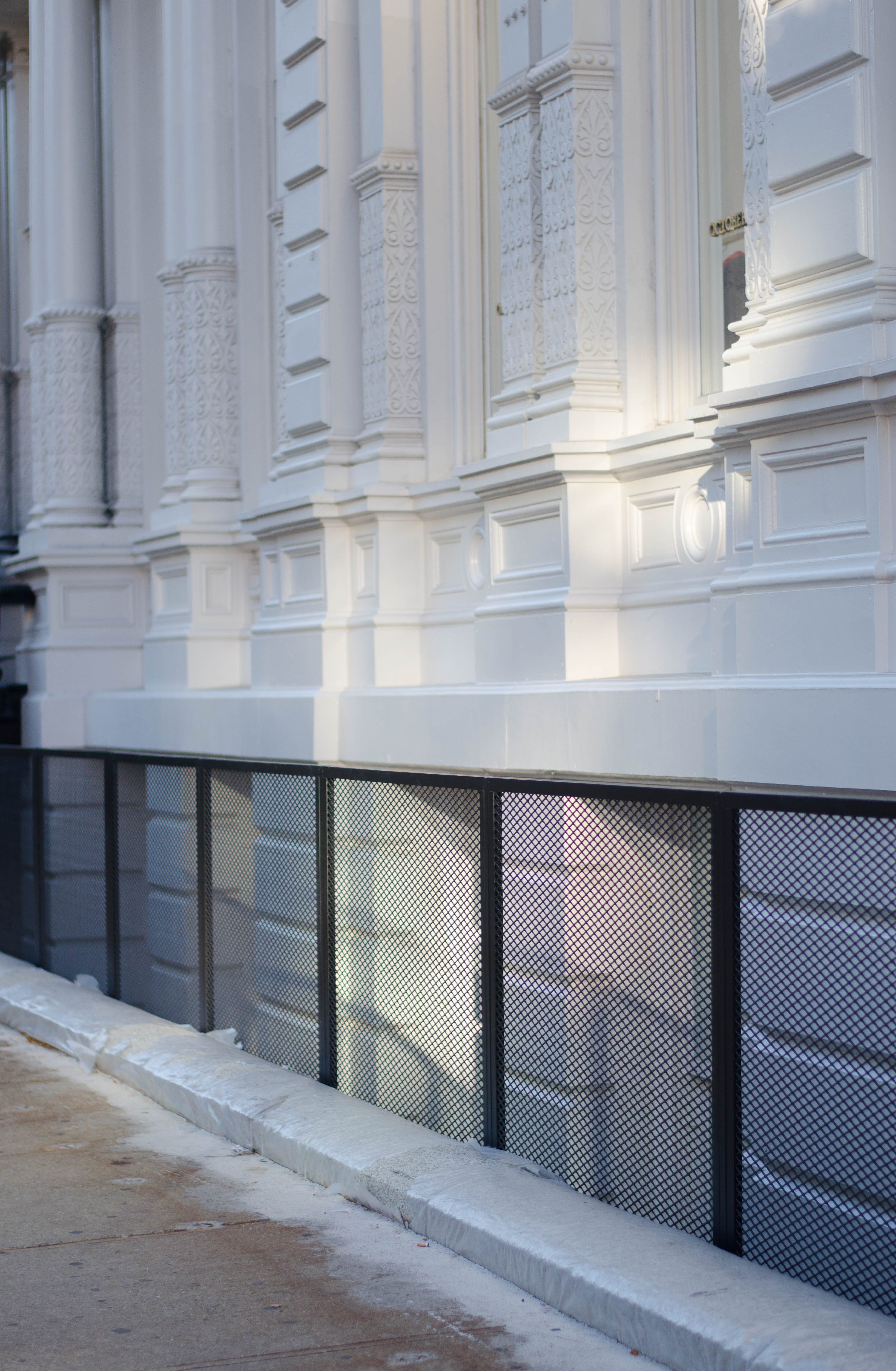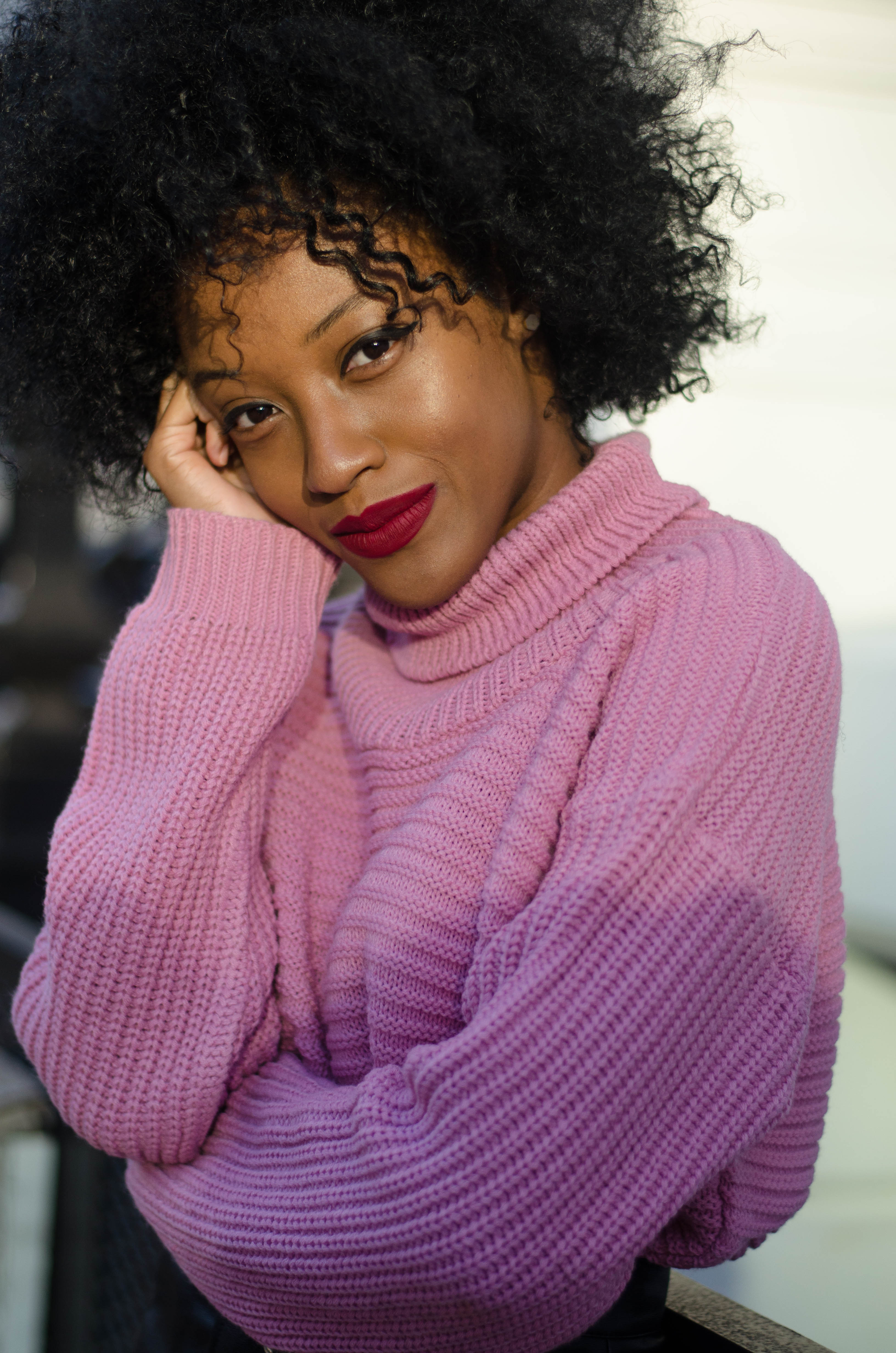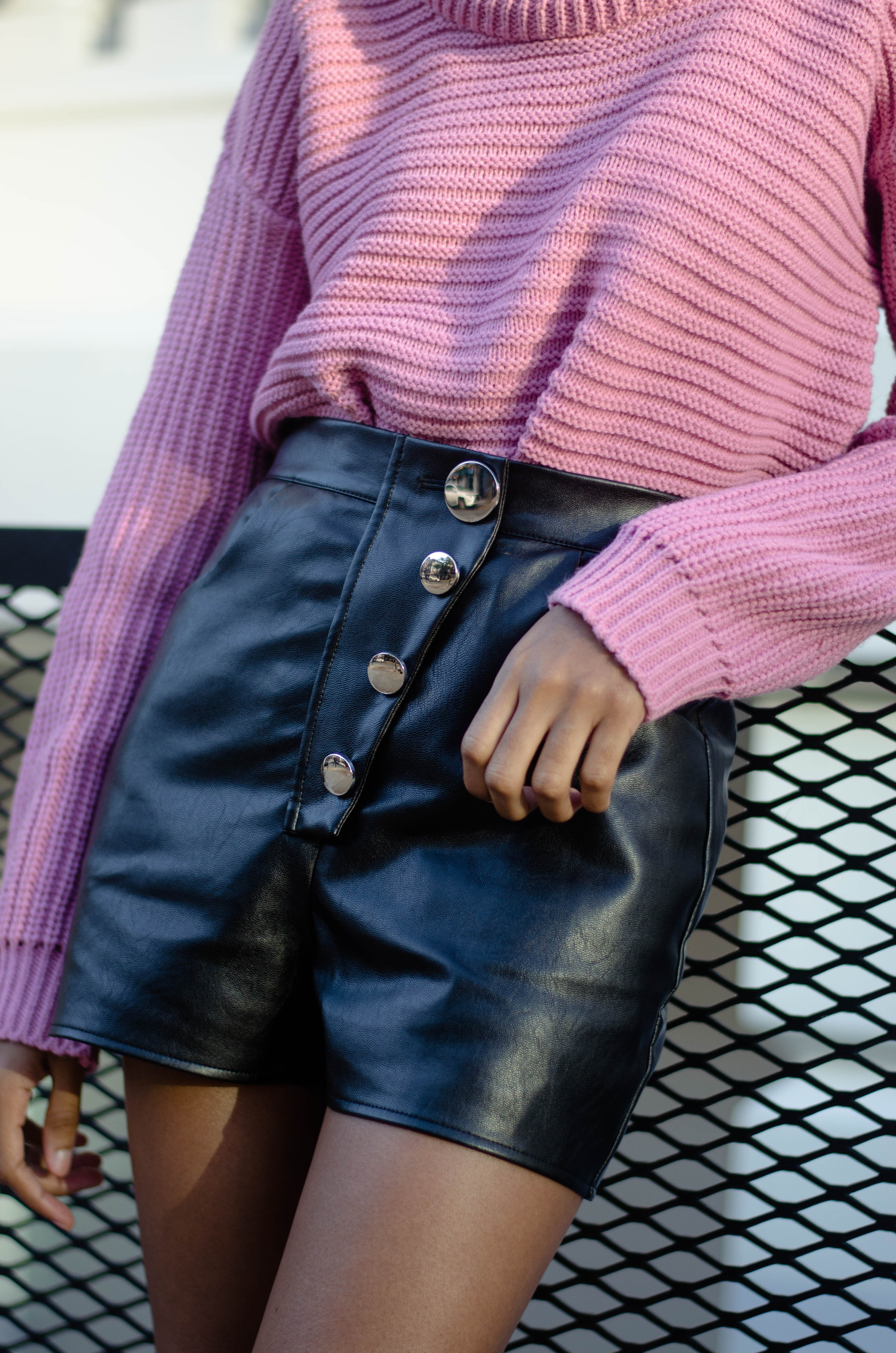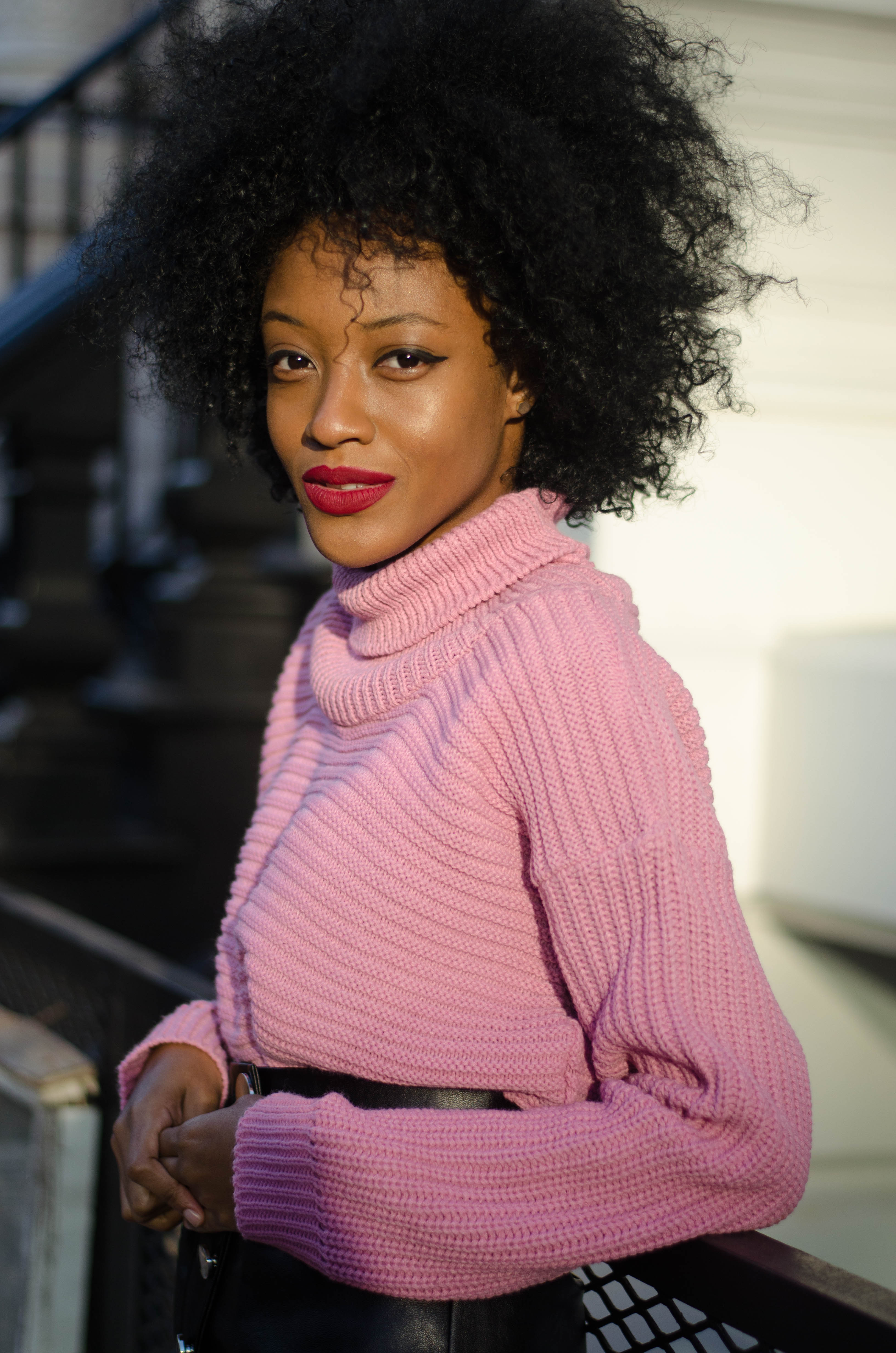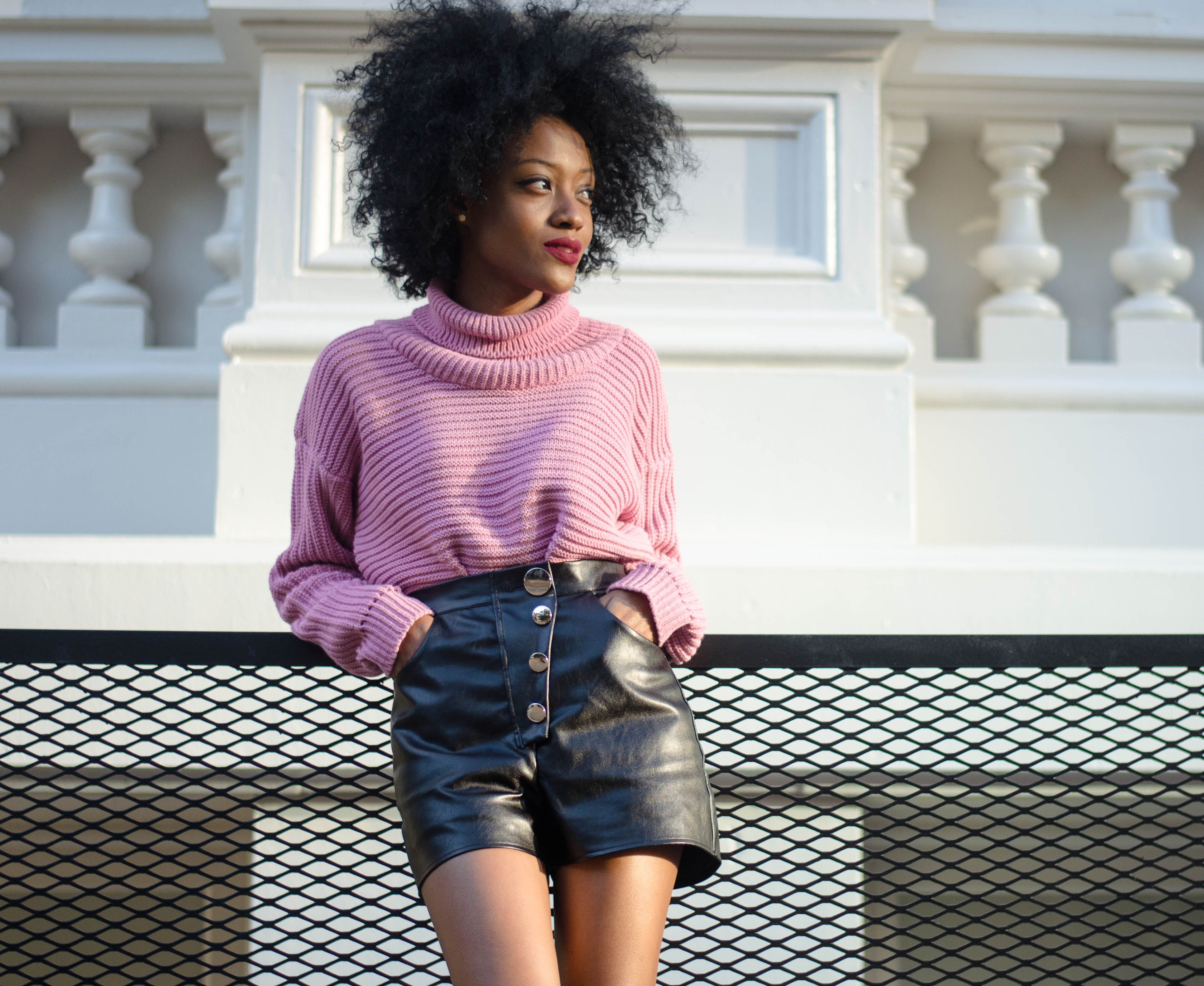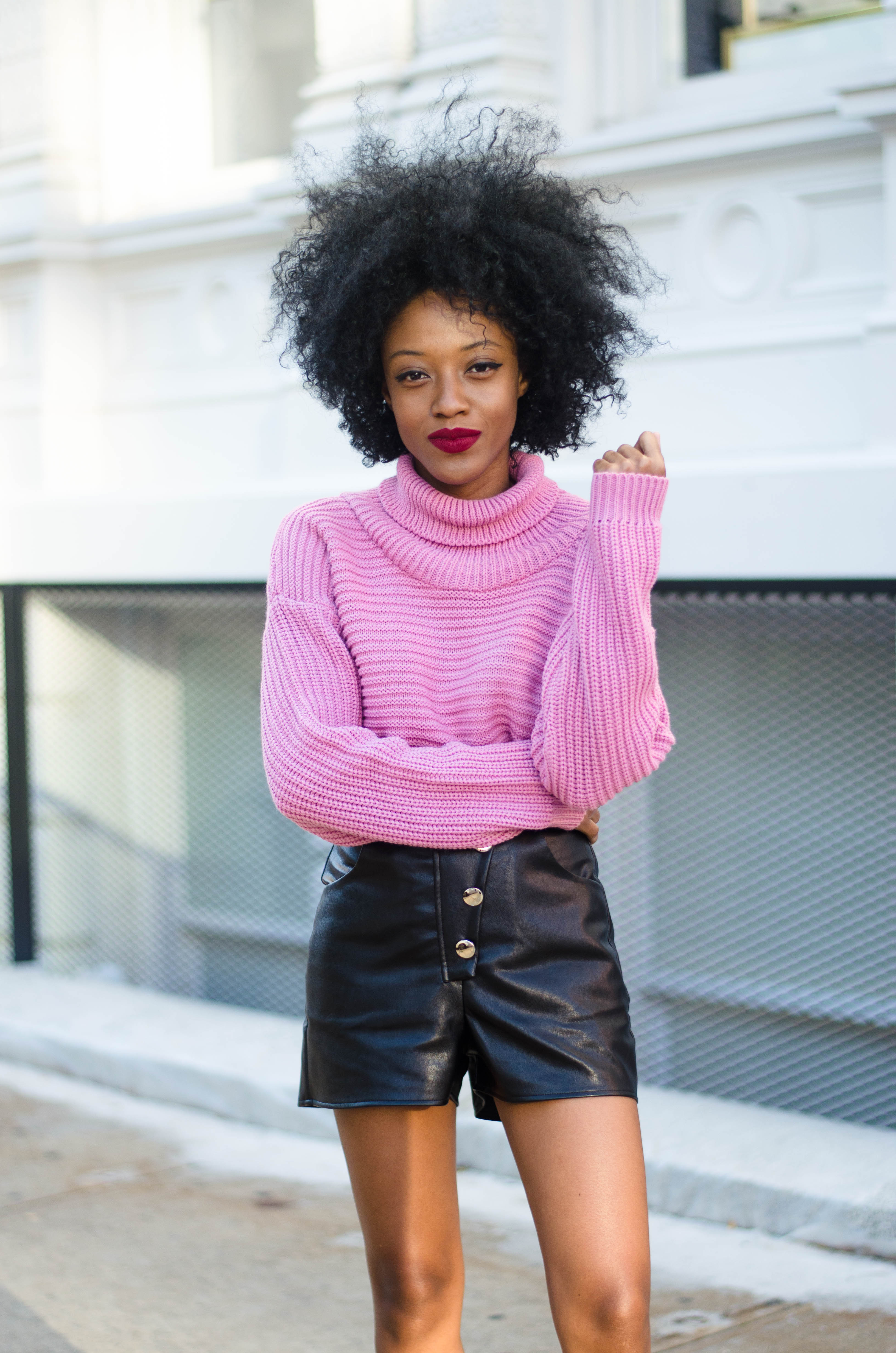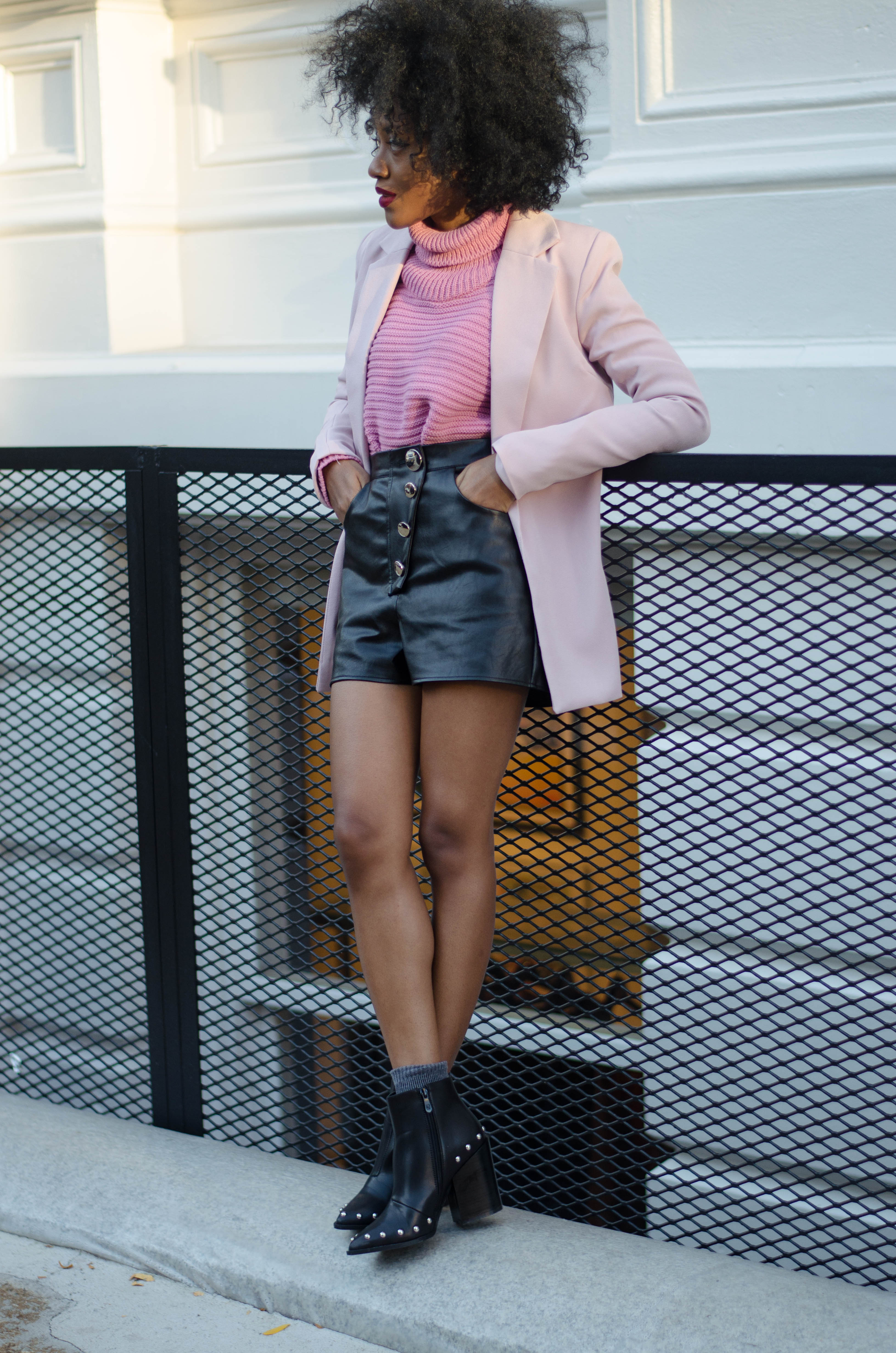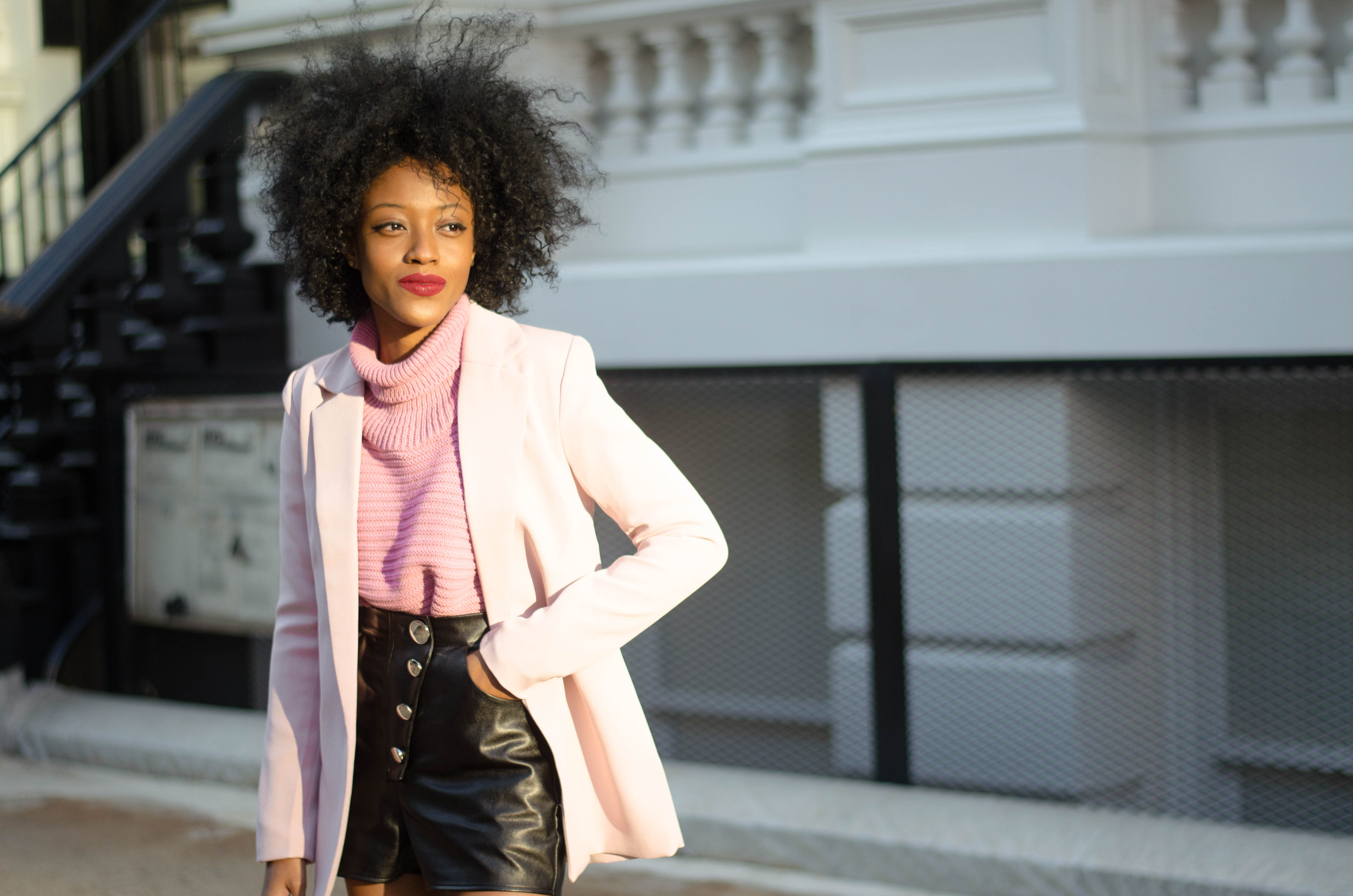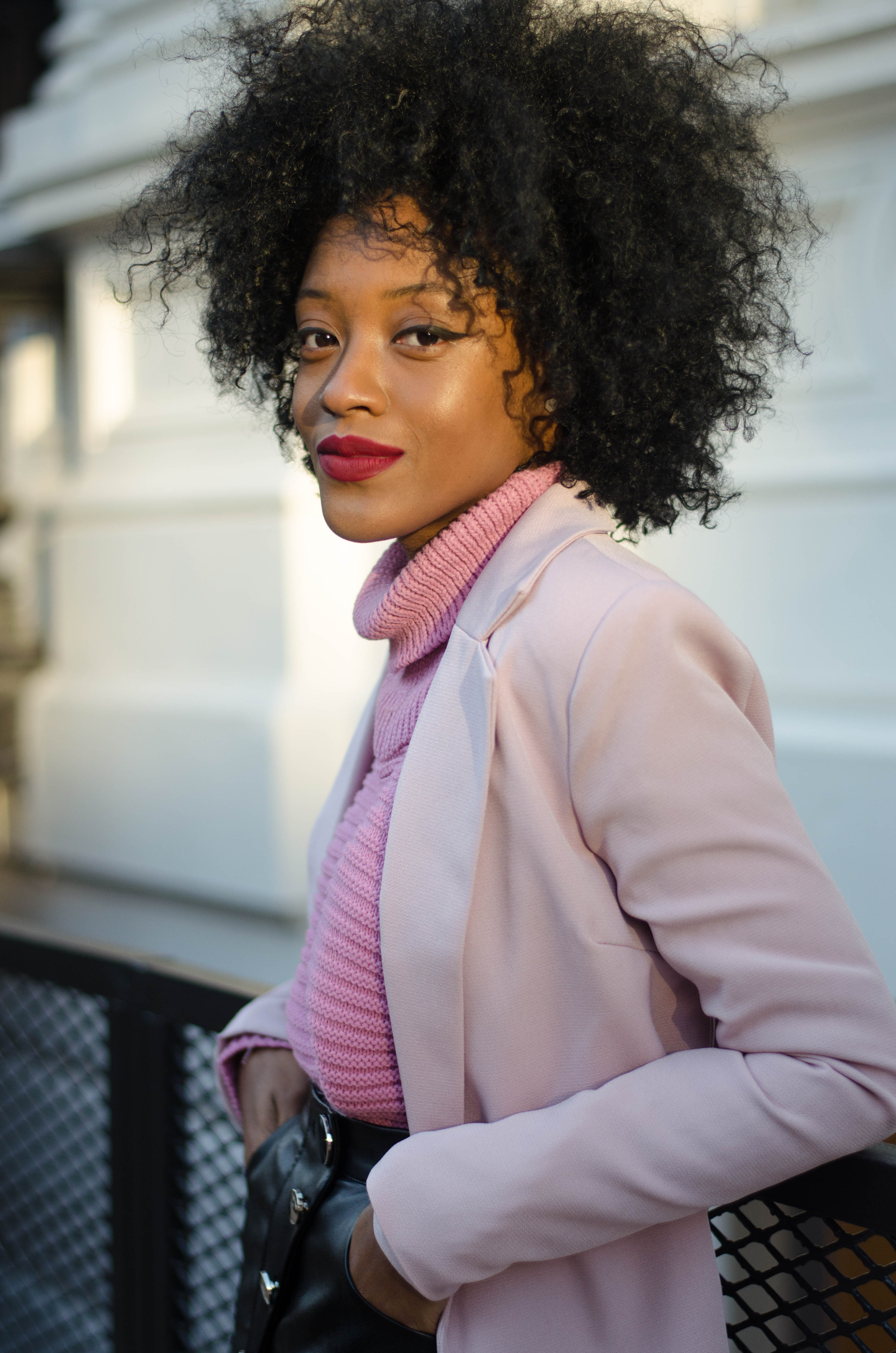 Thank you Missguided for gifting me these beauties.