It's that time of year again. NYFW is upon us and I couldn't be more excited to see the amazing designs that are going to walk the runway for Fall/Winter 2017. But what I'm even more hyped about is the killer looks street stylers are going to serve this season. Gazing at street style is one of the most the thrilling parts of Fashion Week for me. It's so inspiring and always leaves me feeling hyper creative. Over the past seasons of my people watching shenanigans, I've realized that there's a formula or I should say, a few styling tricks that will always have photographers chasing after you. Peep below to get into some of my street style secrets that'll have you looking like street style star in no time.
PRINT MIXING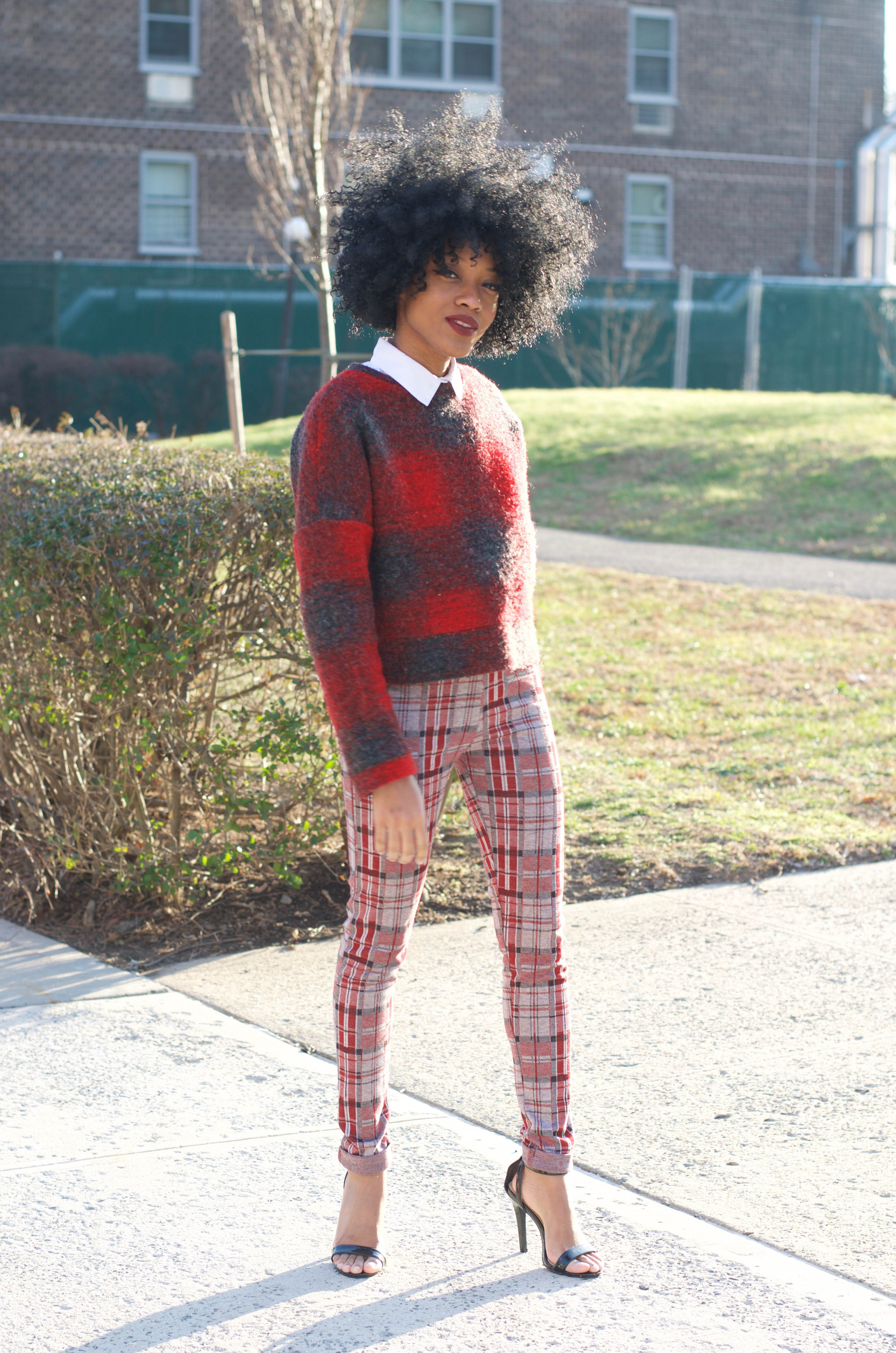 Print mixing is one of the easiest ways to catch anyone's eye. It has a bold impact and says to everyone watching you're confident and unafraid to take risks. The trick is to pair prints that compliment each other. They don't have to be the same color or pattern, but once they go together, you're sure to be a hit for NYFW. A less daring option is to wear one all-over printed top and bottom set or an amazing printed dress.
Coat – Zara (Similar – Asos) / Sweater – Mango (Similar – Asos) / Trousers – TopShop (Similar – TopShop) / Blouse – TopShop (Similar – H&M) / Shoes – Forever 21 


POPS OF COLOR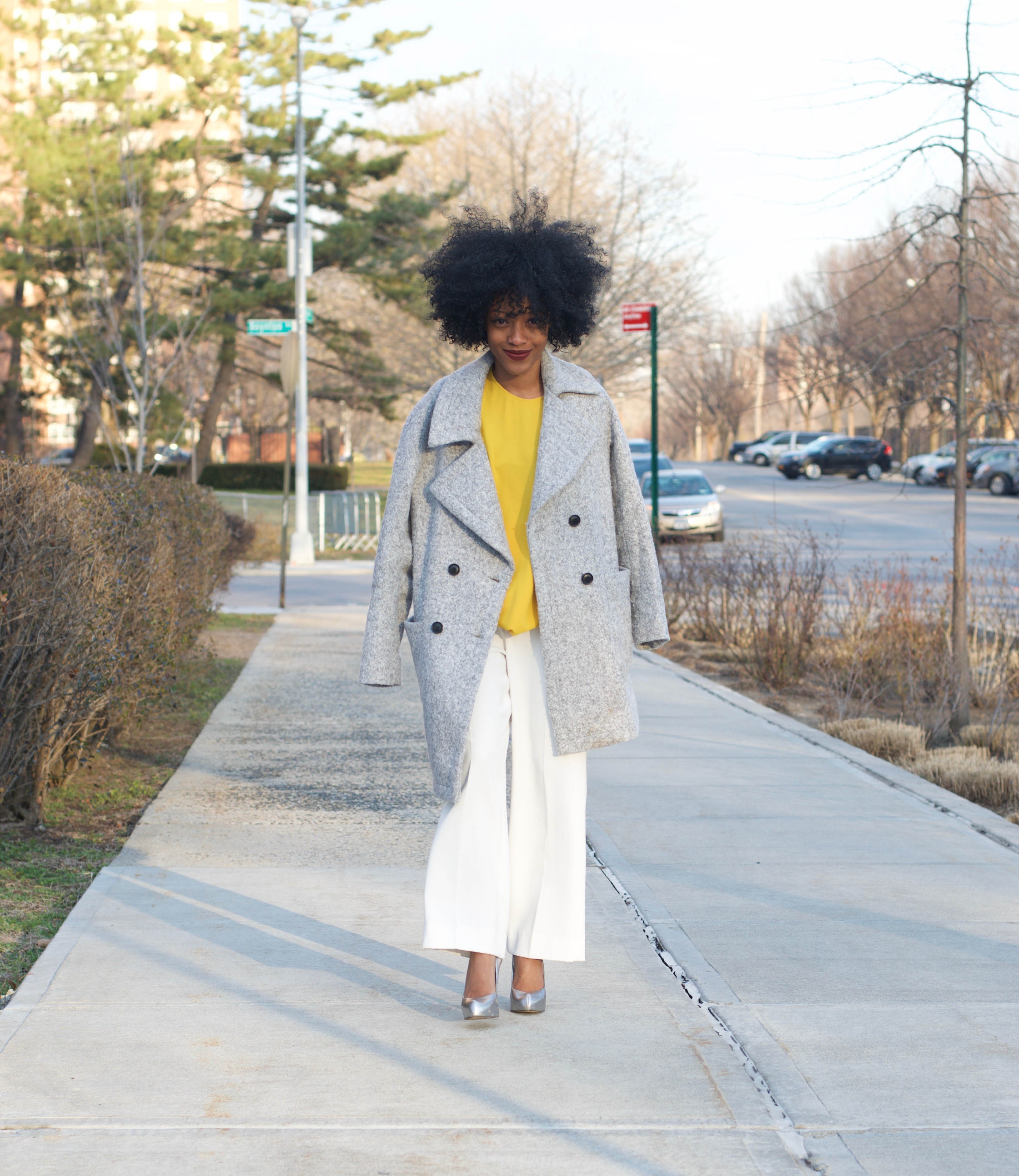 A great pop of color always wins the heart and is a photographer's soft spot. Show goers usually stick to more muted colors during Fashion Week in February because of the colder weather, so wearing a bit of color that's brighter than the rest always helps you make a statement. Wearing color is also a great way to lift your spirits and everyone else's mood watching you wear some cheerful hues. Lord knows we need it during the dark winter months.
Coat – Zara (Similar – Asos) / Dress worn as Top – Zara (Similar – Zara) / Trousers – Zara (Similar – Zara) / Shoes – Dolce Vita (Similar – Aldo)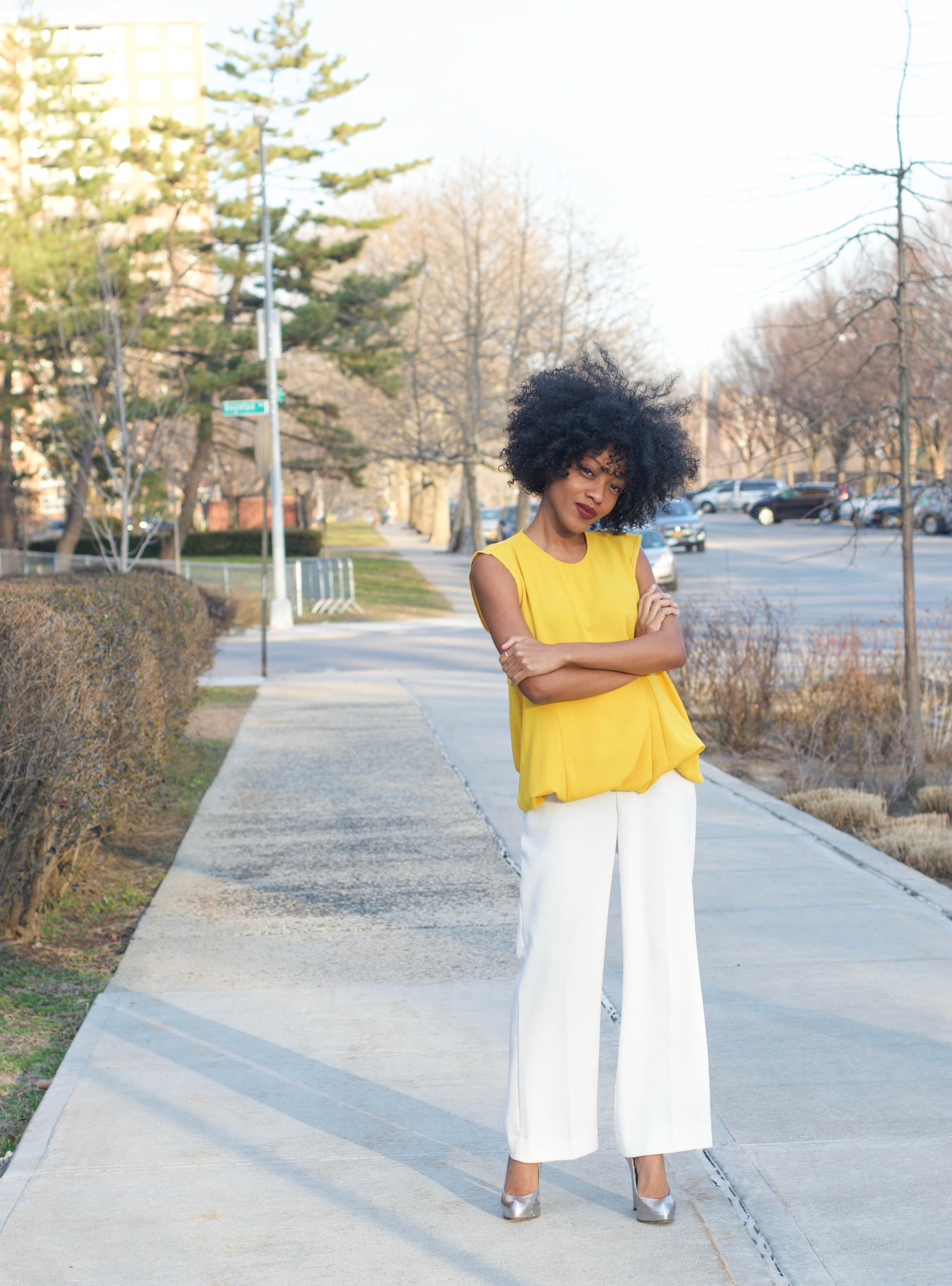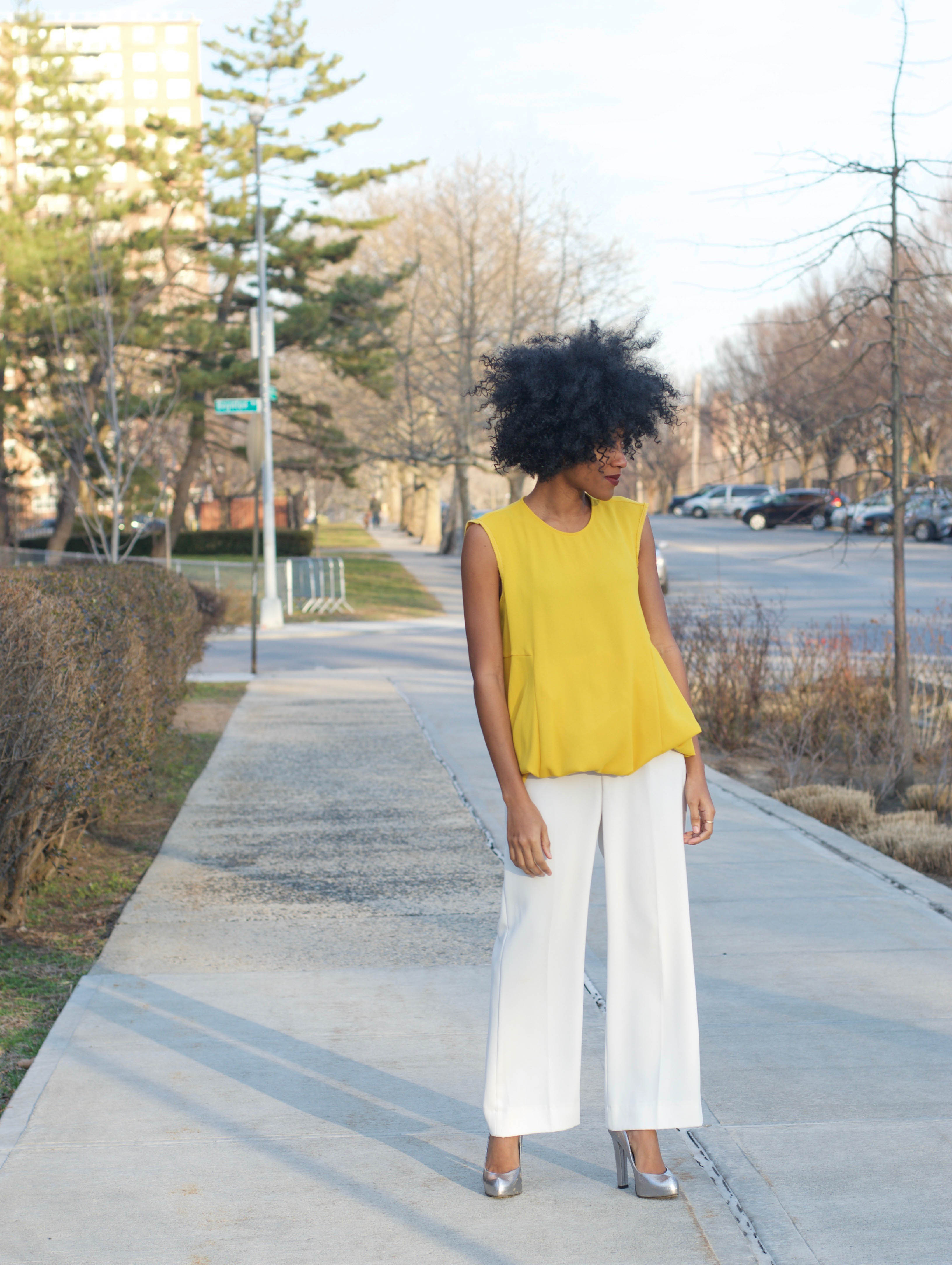 STATEMENT COAT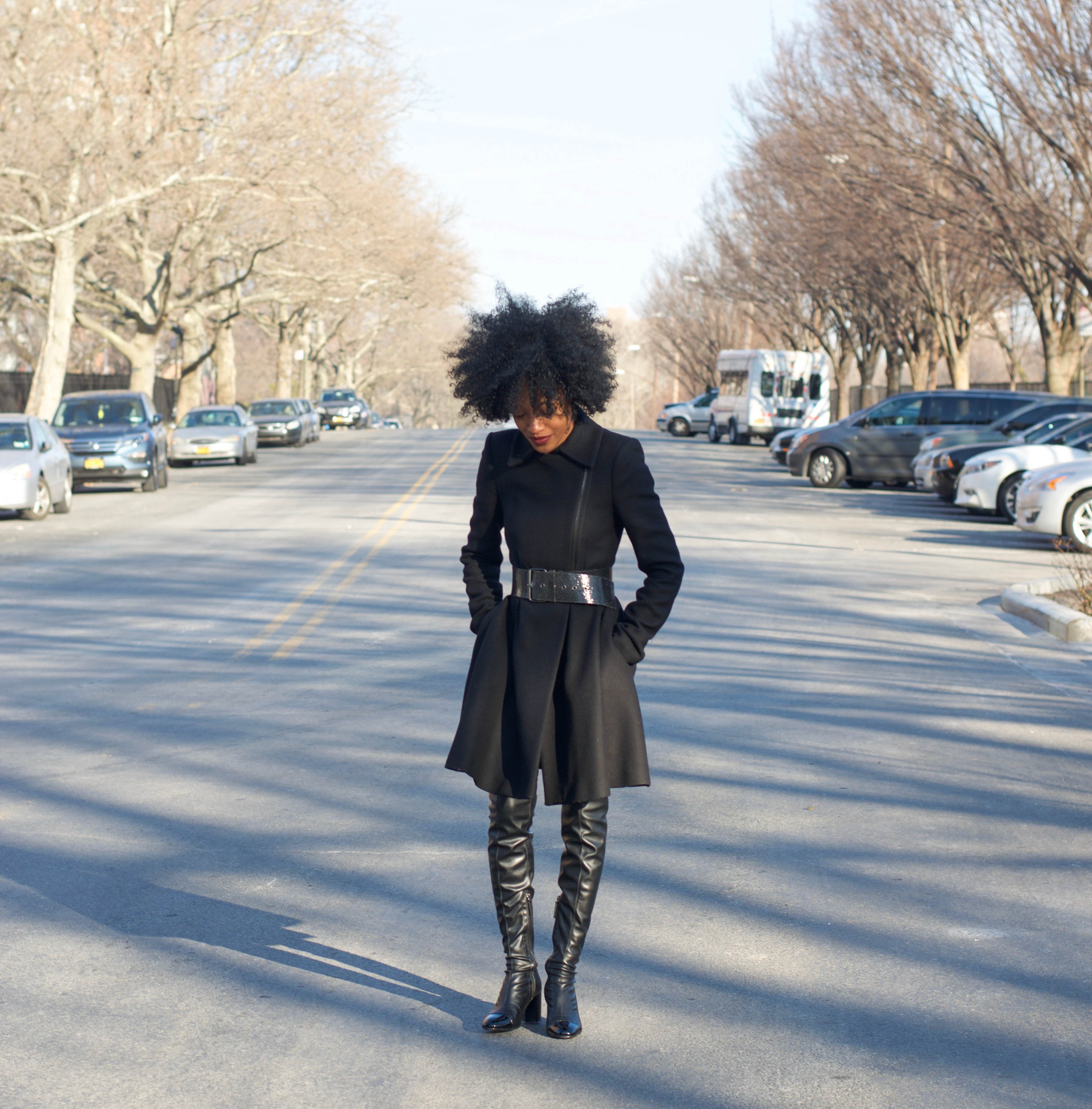 A well-tailored coat can do wonders for any woman's figure and closet. To me, it's an absolute staple all women should have because it ramps up every outfit with minimal effort. It's perfect for those days when you're tired from working late and partying the night before and don't feel like getting dressed up the next day. Throw on your statement coat and it'll do all the work for you. Who doesn't want that?
Coat – Zara (Similar – Nordstrom) / Boots – Zara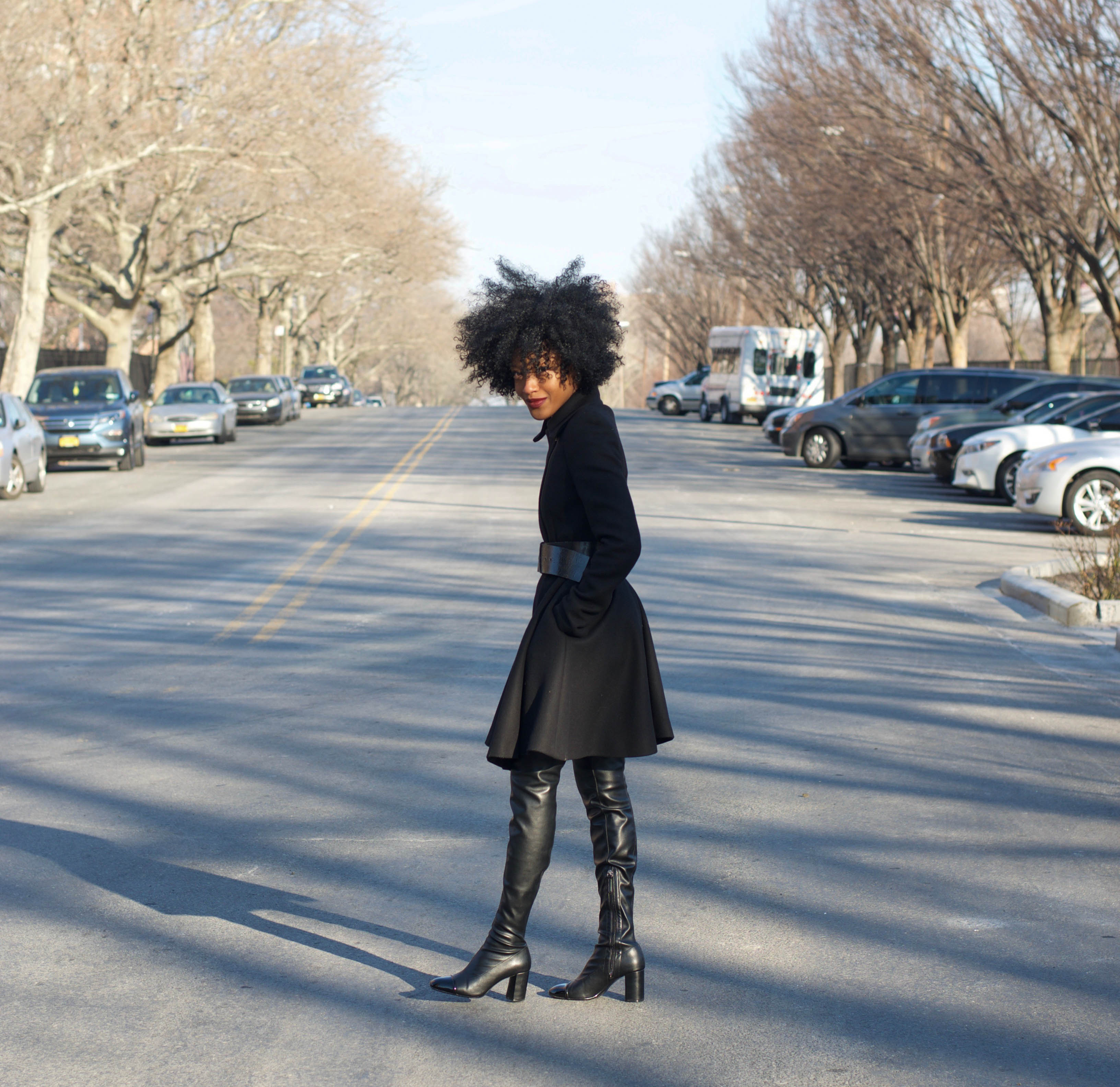 MONOCHROME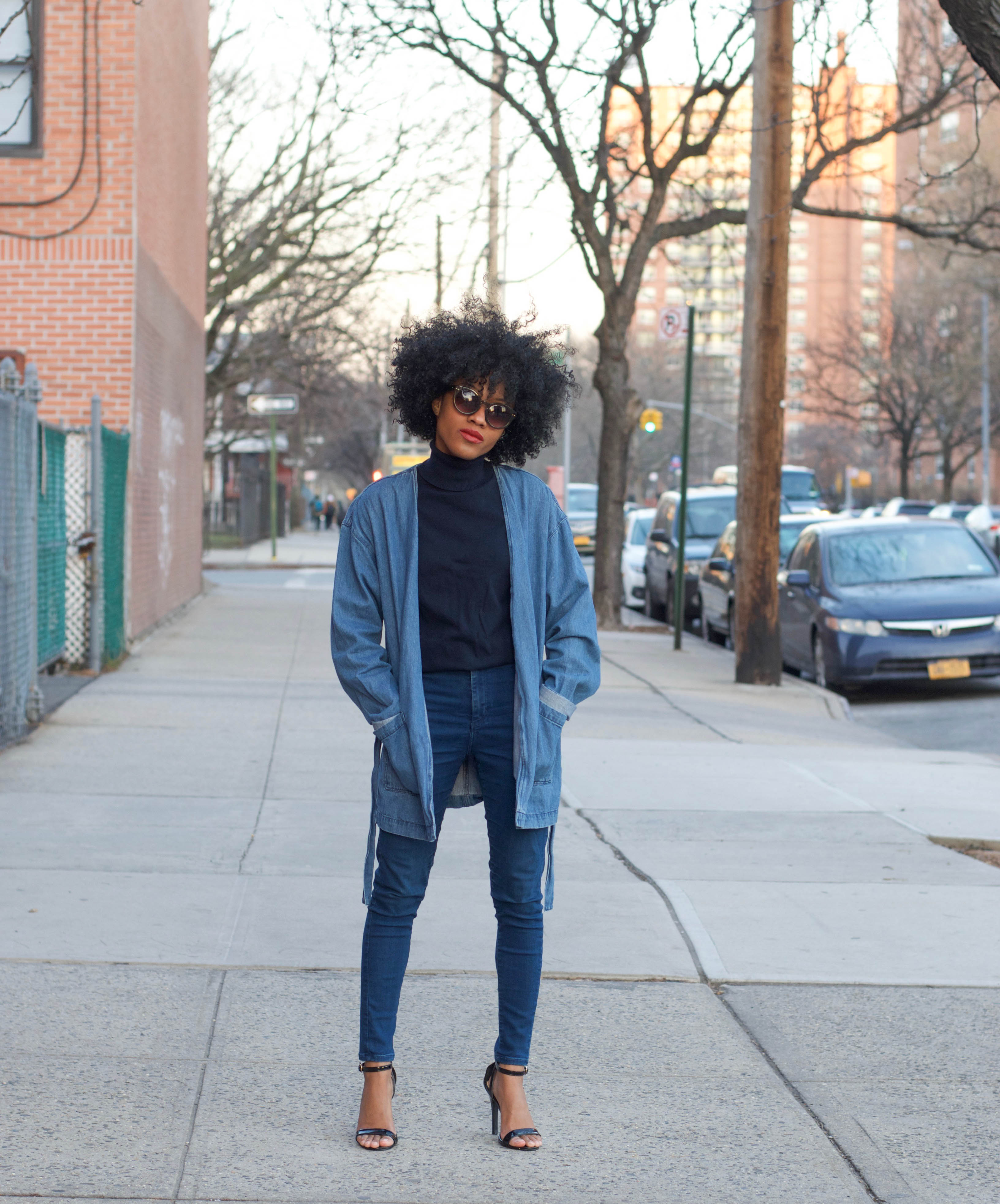 Flaunting a stunning monochrome look is one of the easiest ways to stand out amongst the uber stylish crowd during Fashion Week. Pick a color or fabric you want to go with and layer those hues on top of each other to create an impactful outfit. Adding an accent color to break up the monochromatic look is also a major style trick that's always flattering.
Jacket – Zara (Similar – Zara) / Sweater – Zara (Similar – Zara) / Jeans – TopShop / Shoes – Forever 21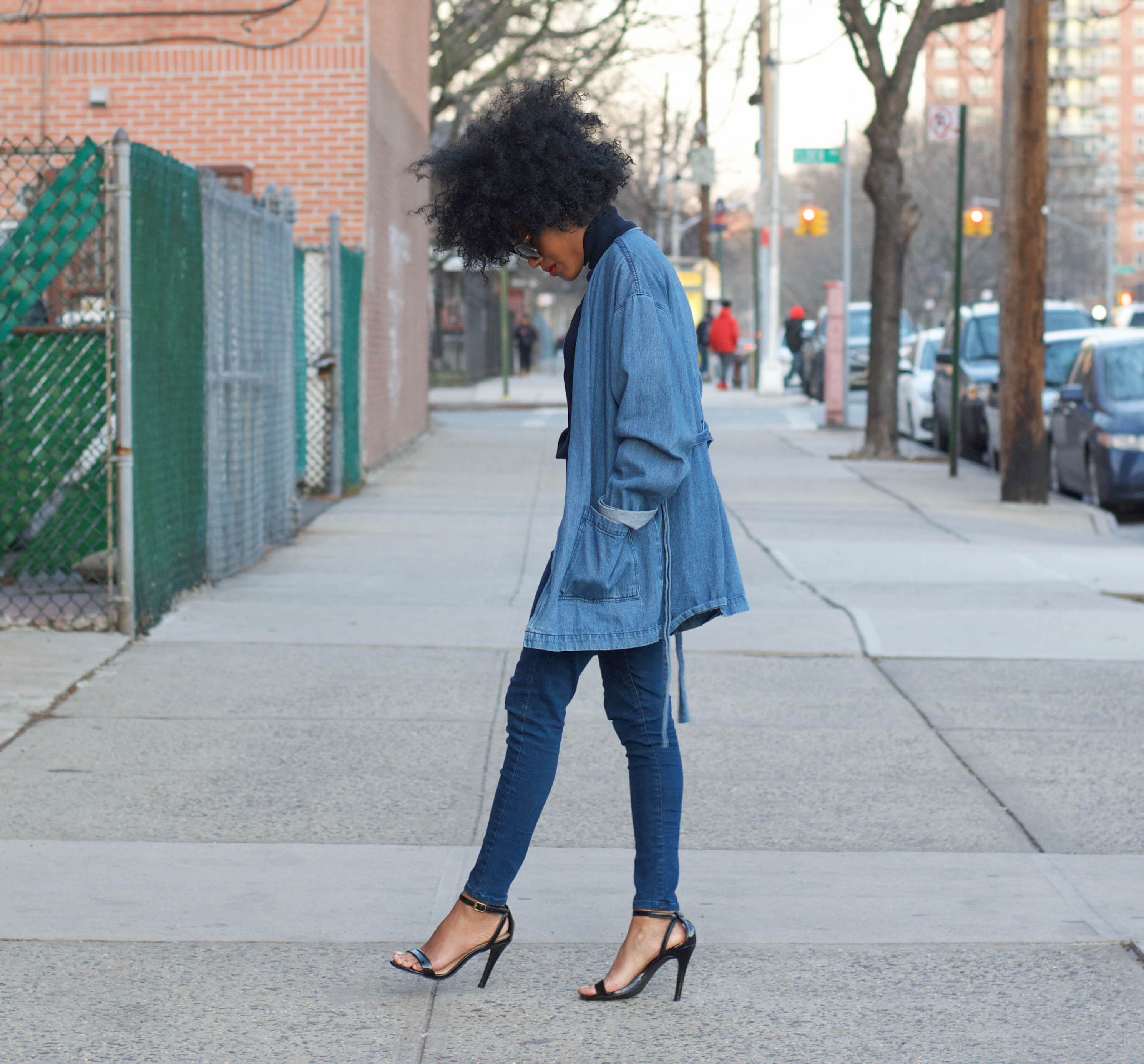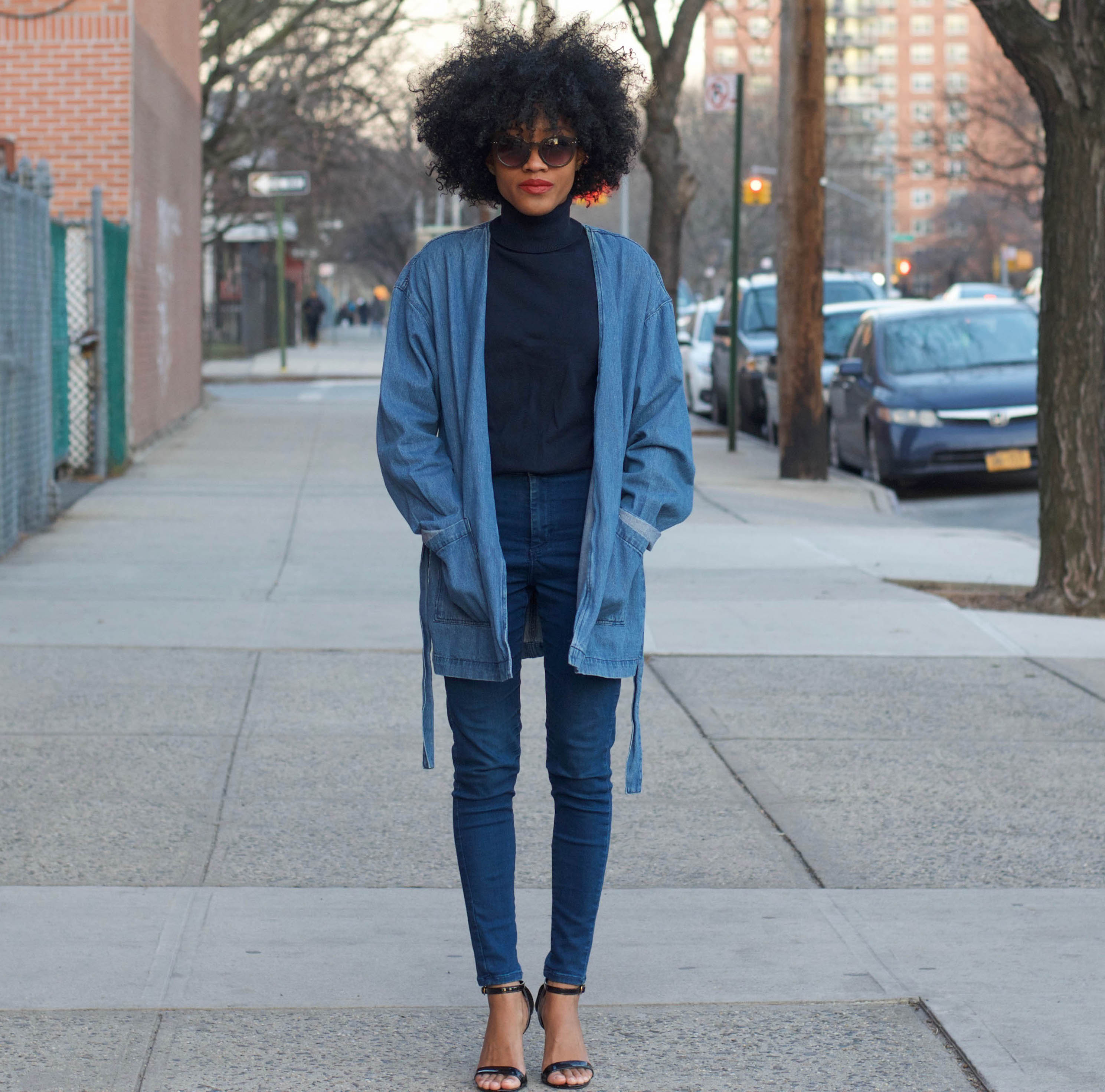 UNIQUE SILHOUETTE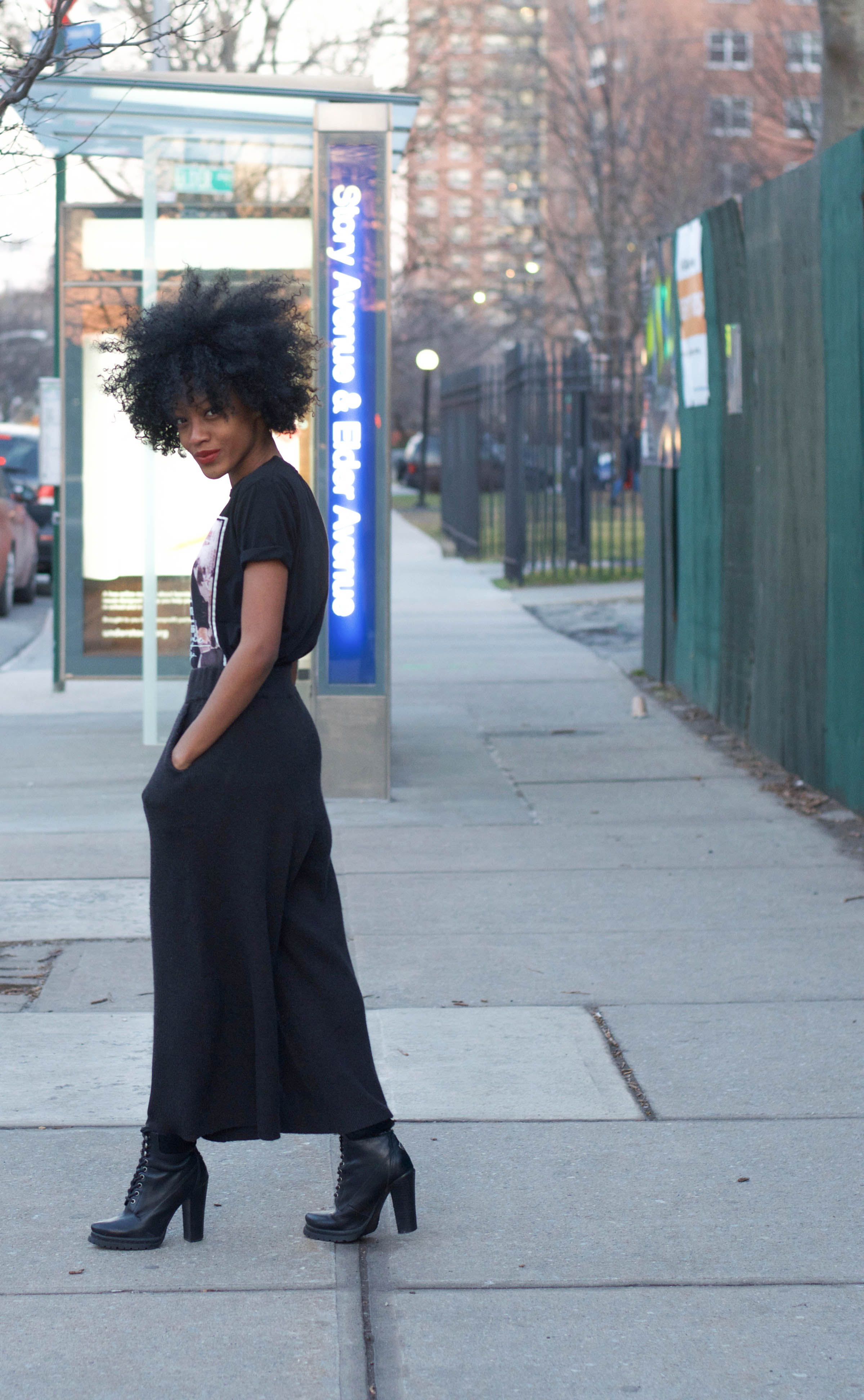 If there's ever a time to try something new or out of the norm, it's during Fashion Week. A unique silhouette always brings something different to the street style scene and is something us fashion-lovers appreciate. Instead of wearing those typical jeans try a flared pair or a flared sleeve. Wear some culottes to break away from the tradition streamline trousers. Oversized t-shirts and jackets/coats always do the trick as well.
T-Shirt – Zara (Similar – Zara) / Culottes – Zara (Similar – Zara) / Boots – BCBG (Similar – Ebay)