It's Back To School season again, and just like that, you're off to campus. But starting school doesn't have to be a drag, it's a new year to learn something new, link up with friends, plus dive into fall fashion! So when that alarm goes off and there's a full day of class ahead of you, getting out of bed is a lot easier knowing you have a killer outfit to get you through the day. That's why I teamed up with Missguided to bring some excitement to going back to school. I styled three striking yet comfortable looks centered around a distressed black denim skirt to show it's versatility while highlighting how mixing and matching different items in your wardrobe can get you multiple stunning outfits. These looks embody the Missguided brand as they are fashion forward and bold, something the global fashion brand with online stores in the U.S., U.K. France, Germany, Spain, Poland, and Australia is all about. Take a look below for some major campus fashion inspiration and some killer outfits to wear to class that is going to get you through the semester in style.
Photos by Katherine Pekala
T-Shirt – Missguided / Skirt – Missguided / Boots – (Similar – Missguided) / Socks – Missguided / Studs – (Similar – Missguided)
It's always a great feeling going into the school year feeling super motivated and inspired. That's why I paired this bright pink slogan tee with an uplifting quote with my distressed denim skirt. Wearing this look is sure to make you feel like you can conquer the semester. To keep the cute but edgy vibe going, I added some black combat boots to complete the look. This outfit is a great first day of school look because it makes a statement without doing too much. It'll be cute at a student club get together as well.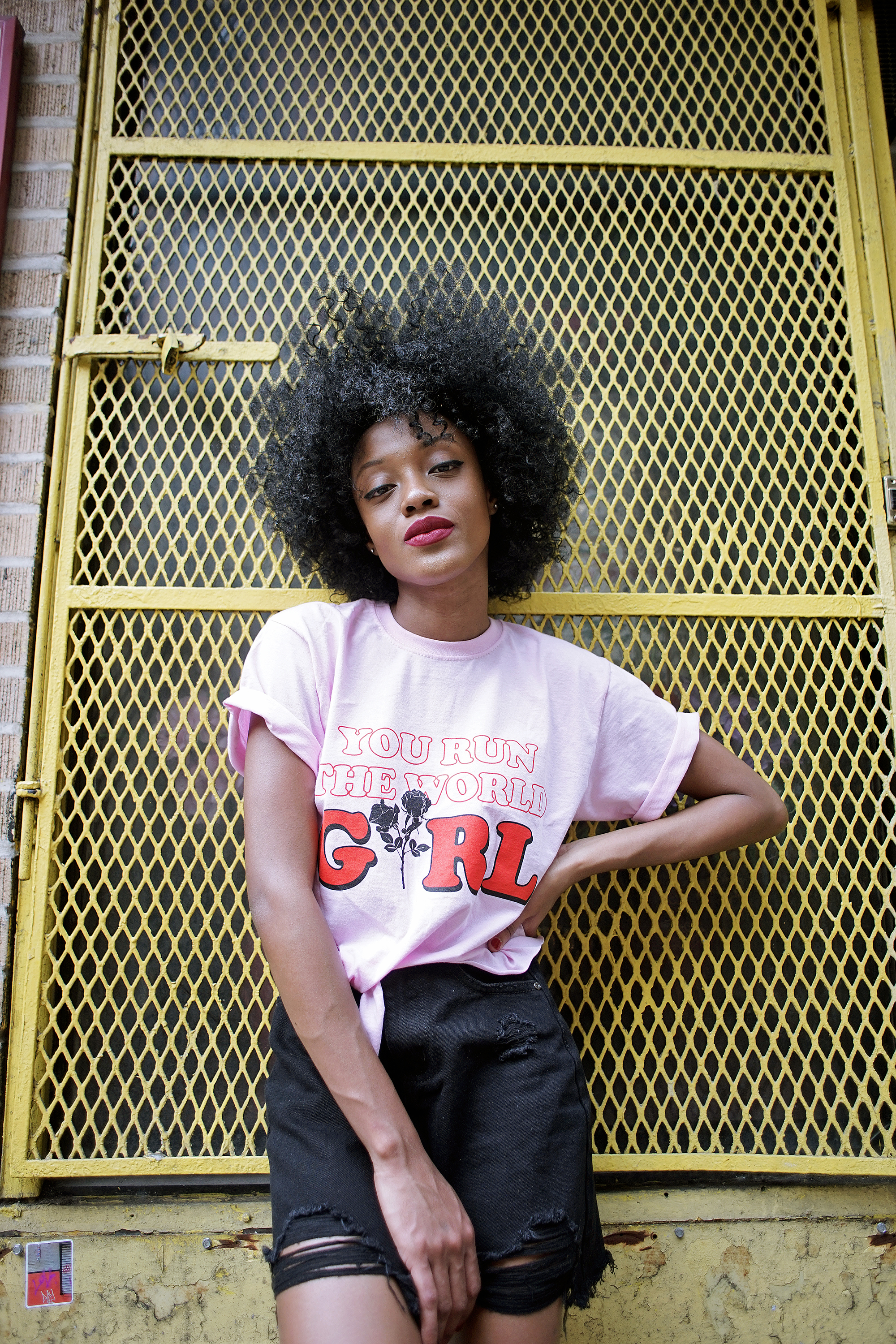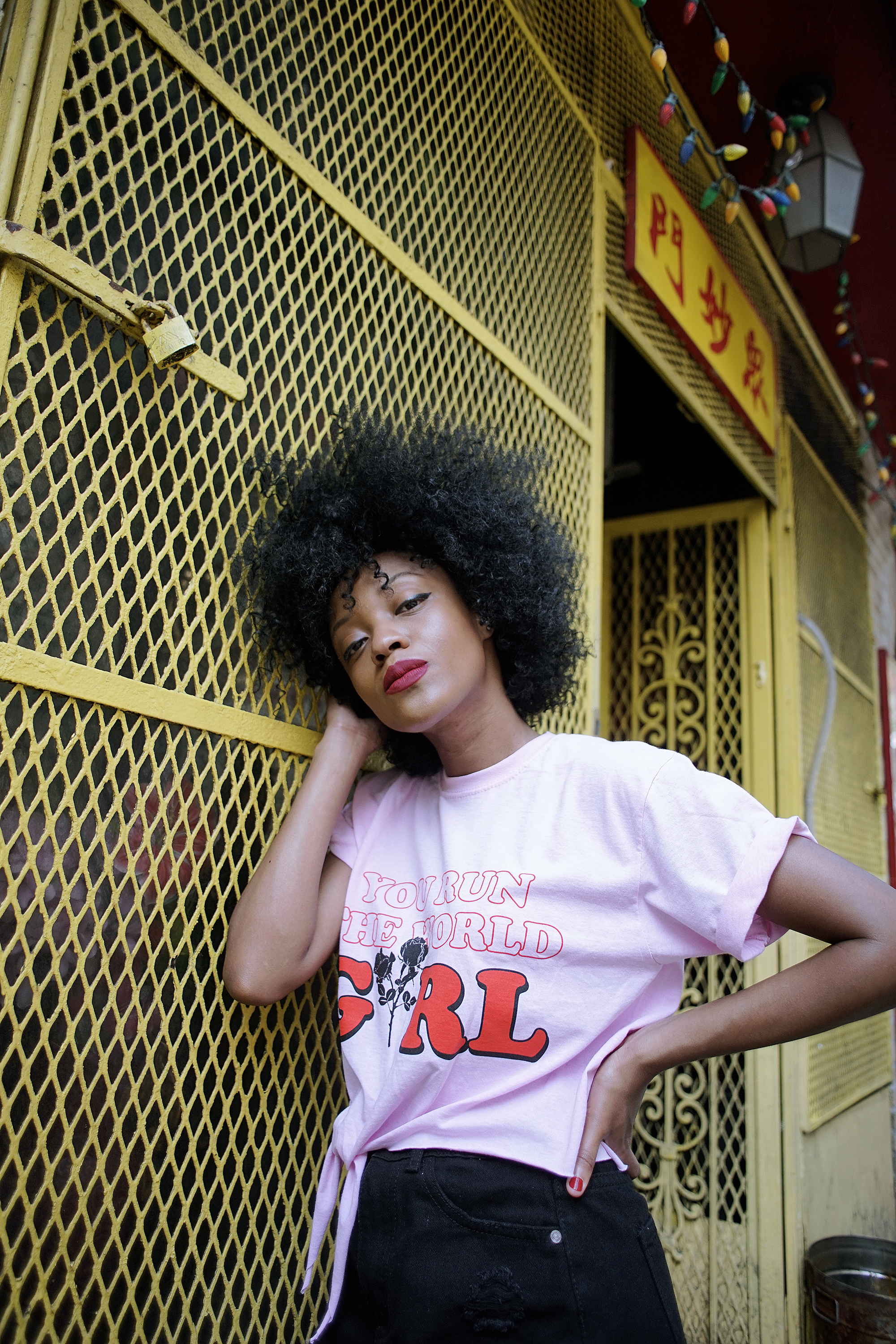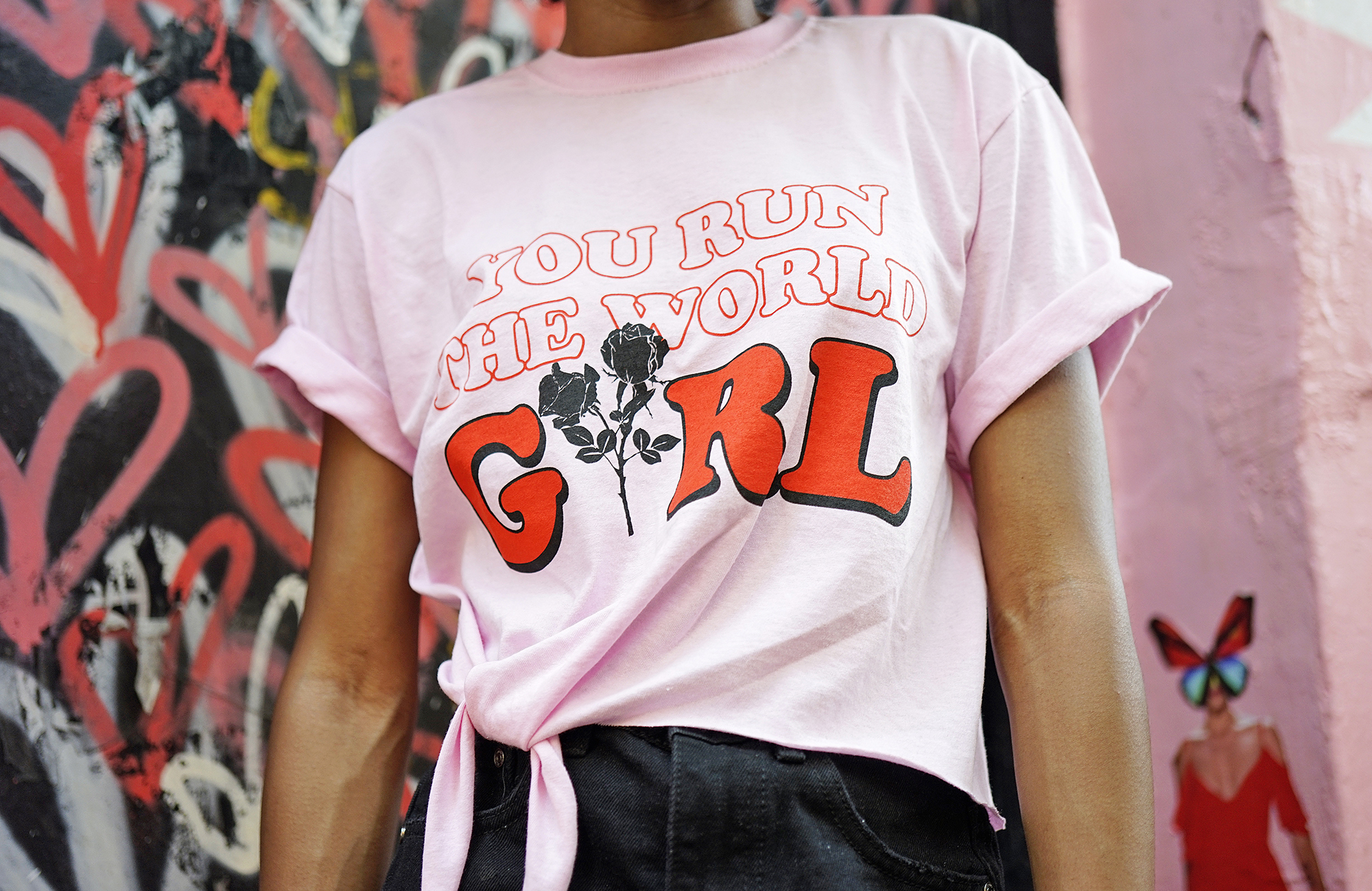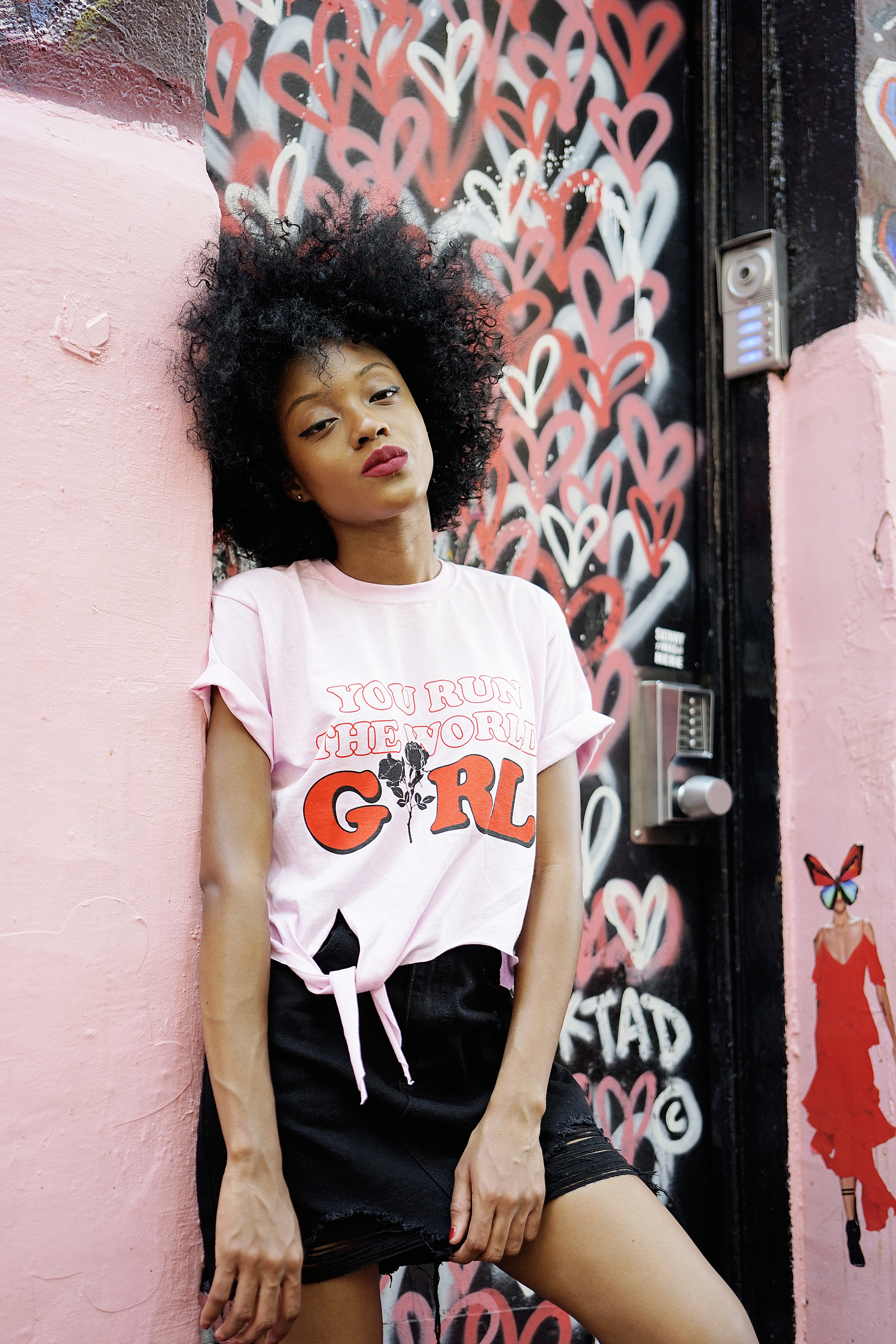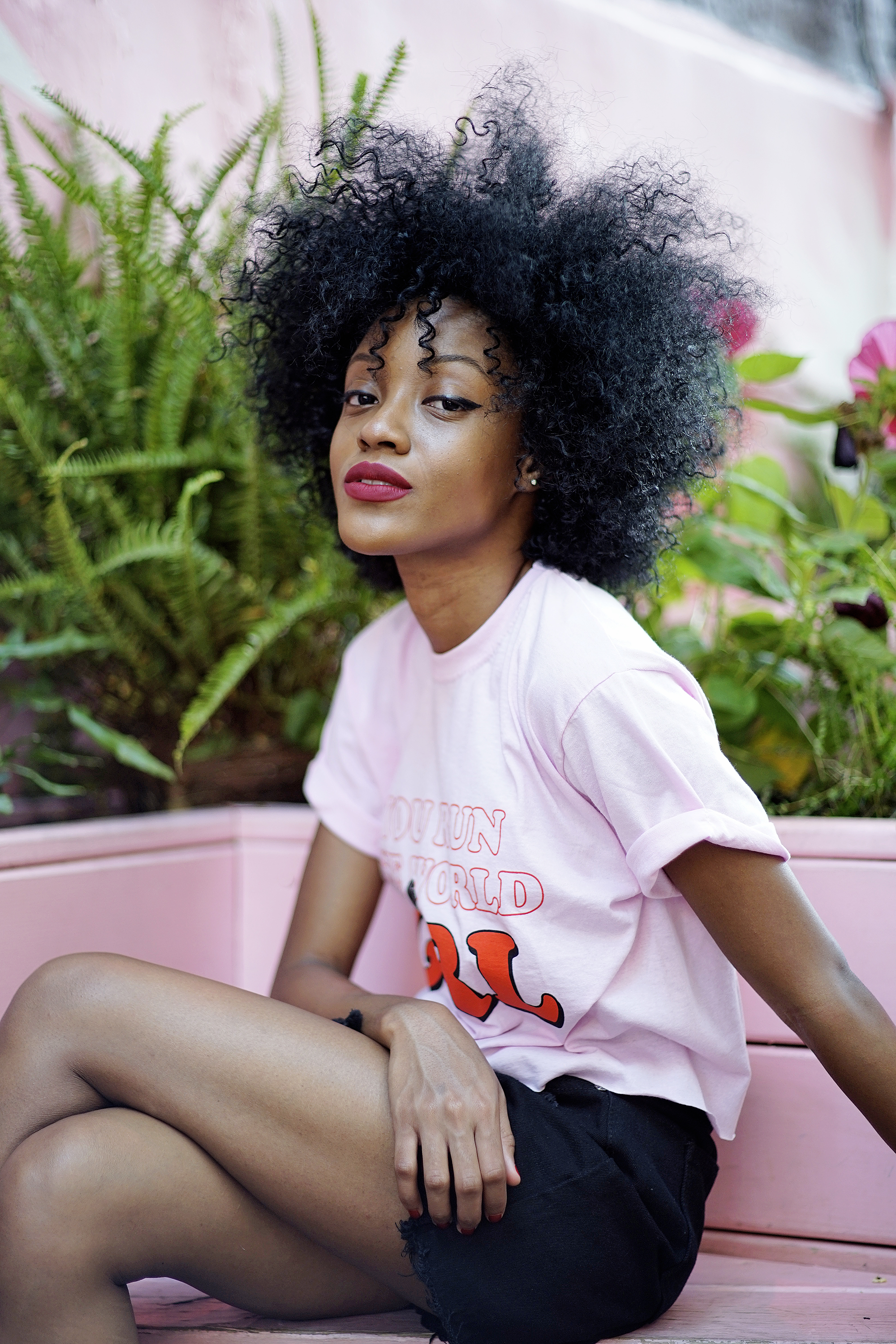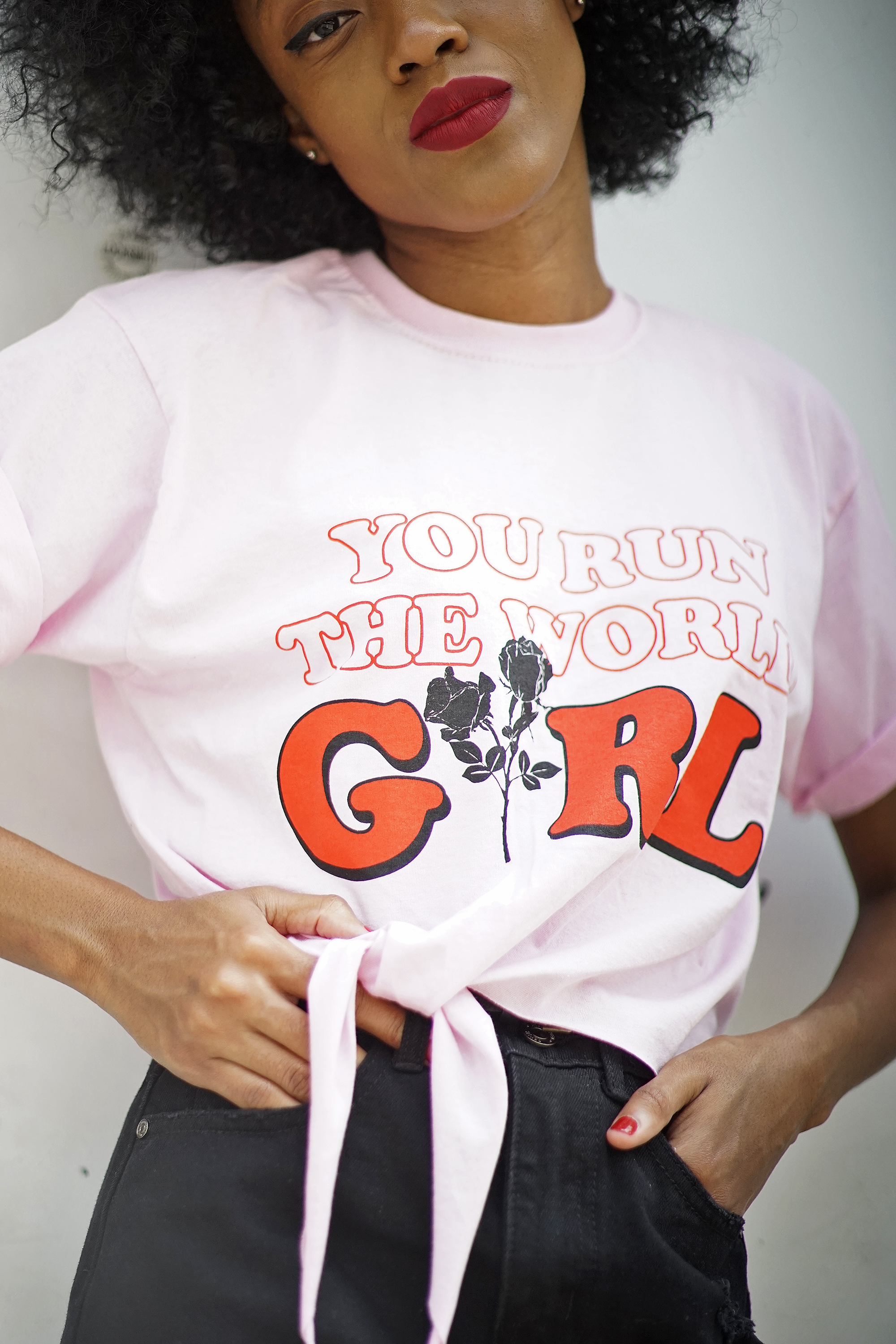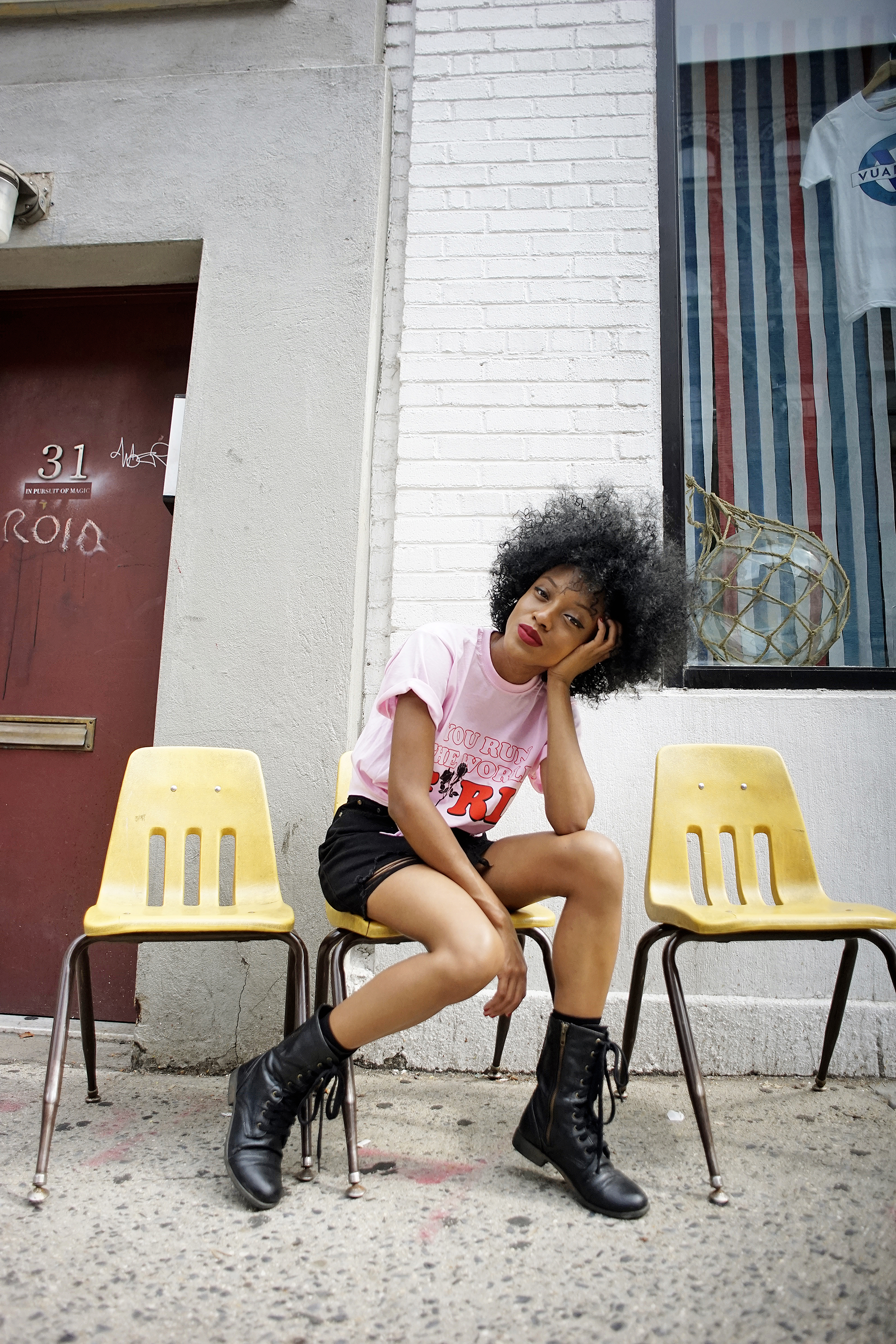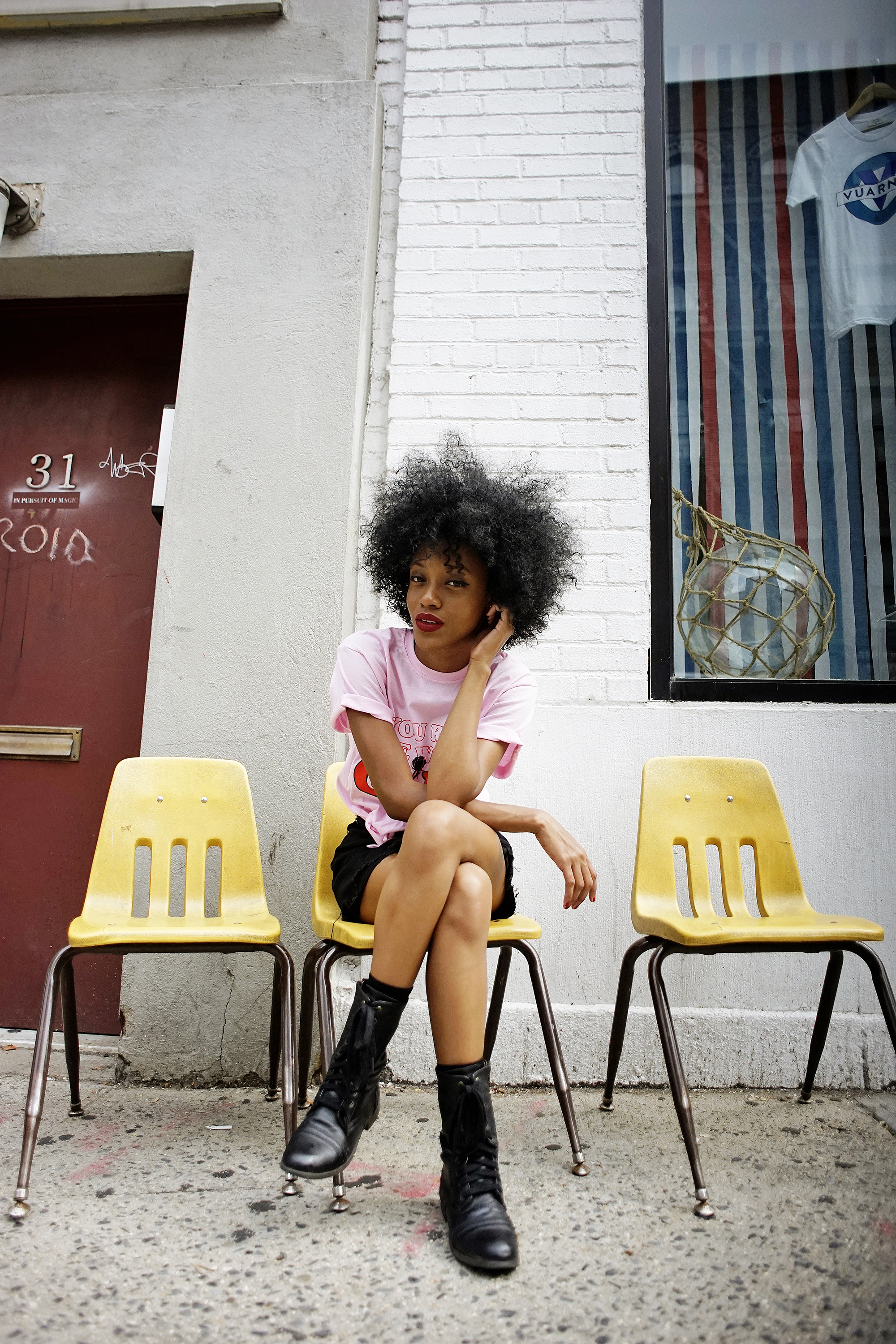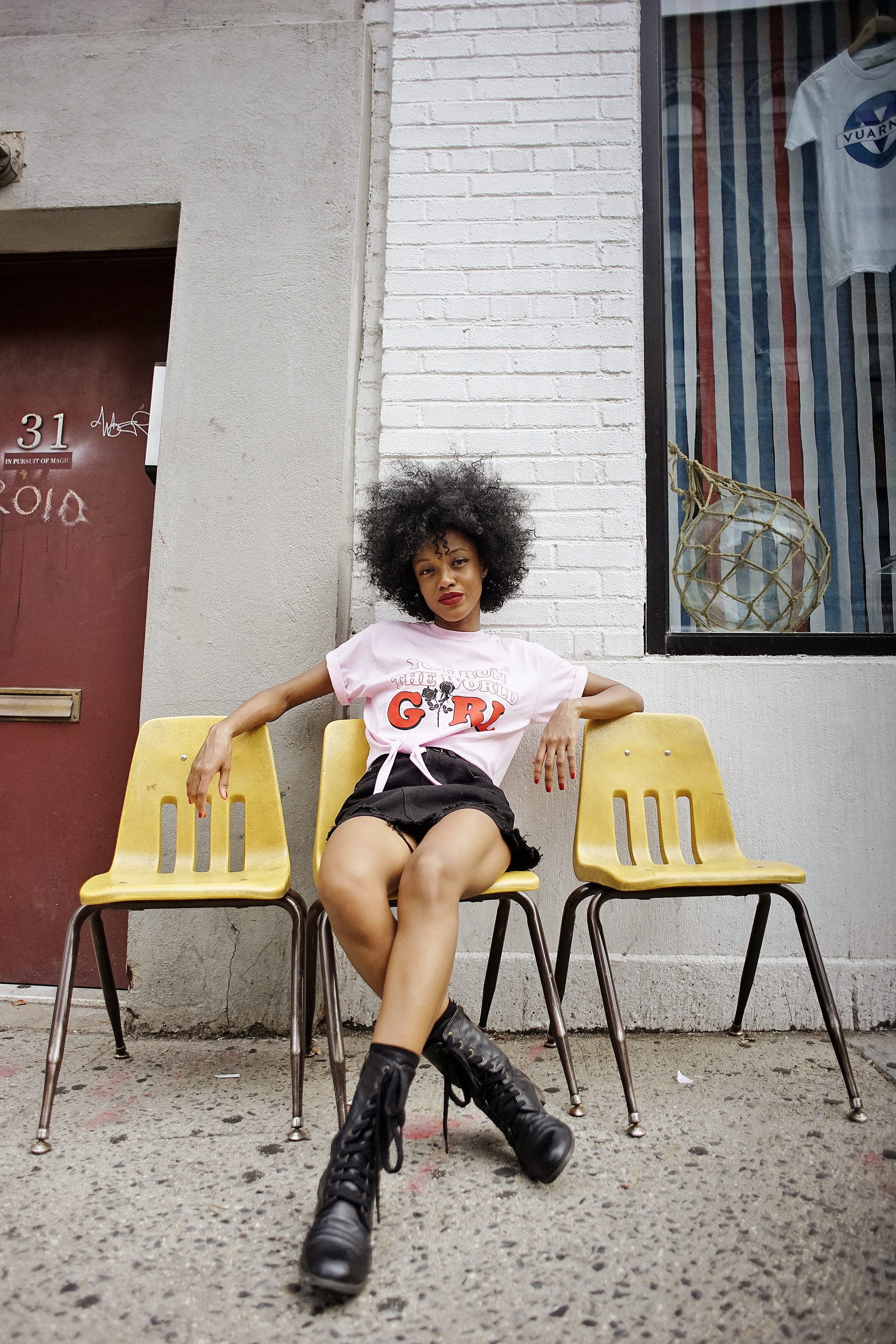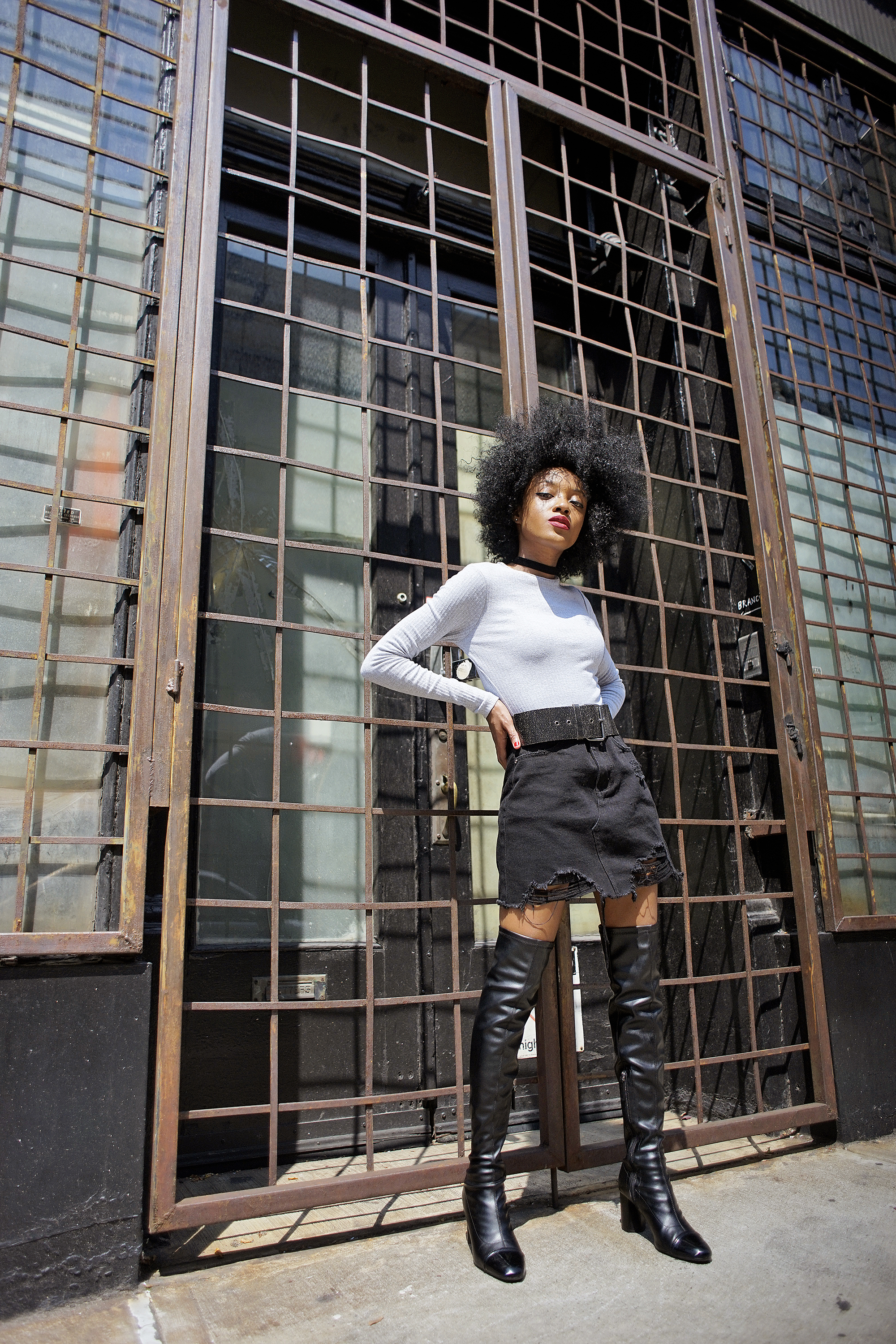 Sweater – Missguided / Skirt – Missguided / Boots – (Similar – Missguided) / Belt – (Similar –Missguided) / Choker – Missguided / Studs – (Similar – Missguided)
This look is all about style and comfort. Plus, nothing feels better than feeling cute and cozy, something that's a priority for those long hours at class. I styled my gray long-sleeved sweater tucked into with my skirt with over the knee boots for that classic fall look. I belted it with this wide textured belt to define my waist and to add some more character to the look. To finish accessorizing, I popped on my velvet choker, which has become a style staple among all the trendy girls. This is the perfect fall outfit for when it gets a little chilly because the long sleeves and over the knee boots will keep you warm and fashion forward. The low heel of the boot is also suitable to wear all day long. Flaunt this look on the first day of fall, to the student organization fair, or even to an interview for a creative internship you may have. It's put together without being boring and is sure to turn a few heads.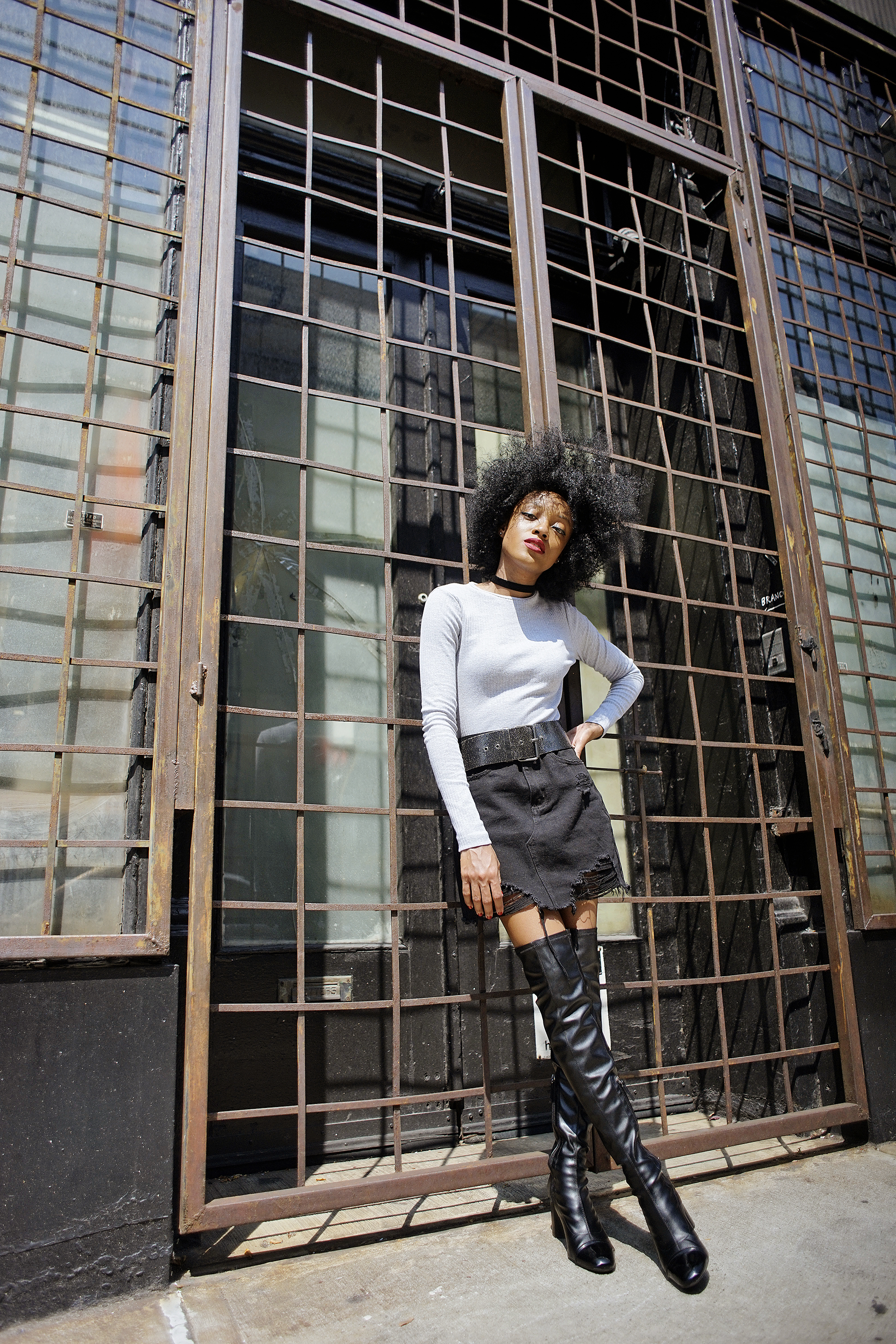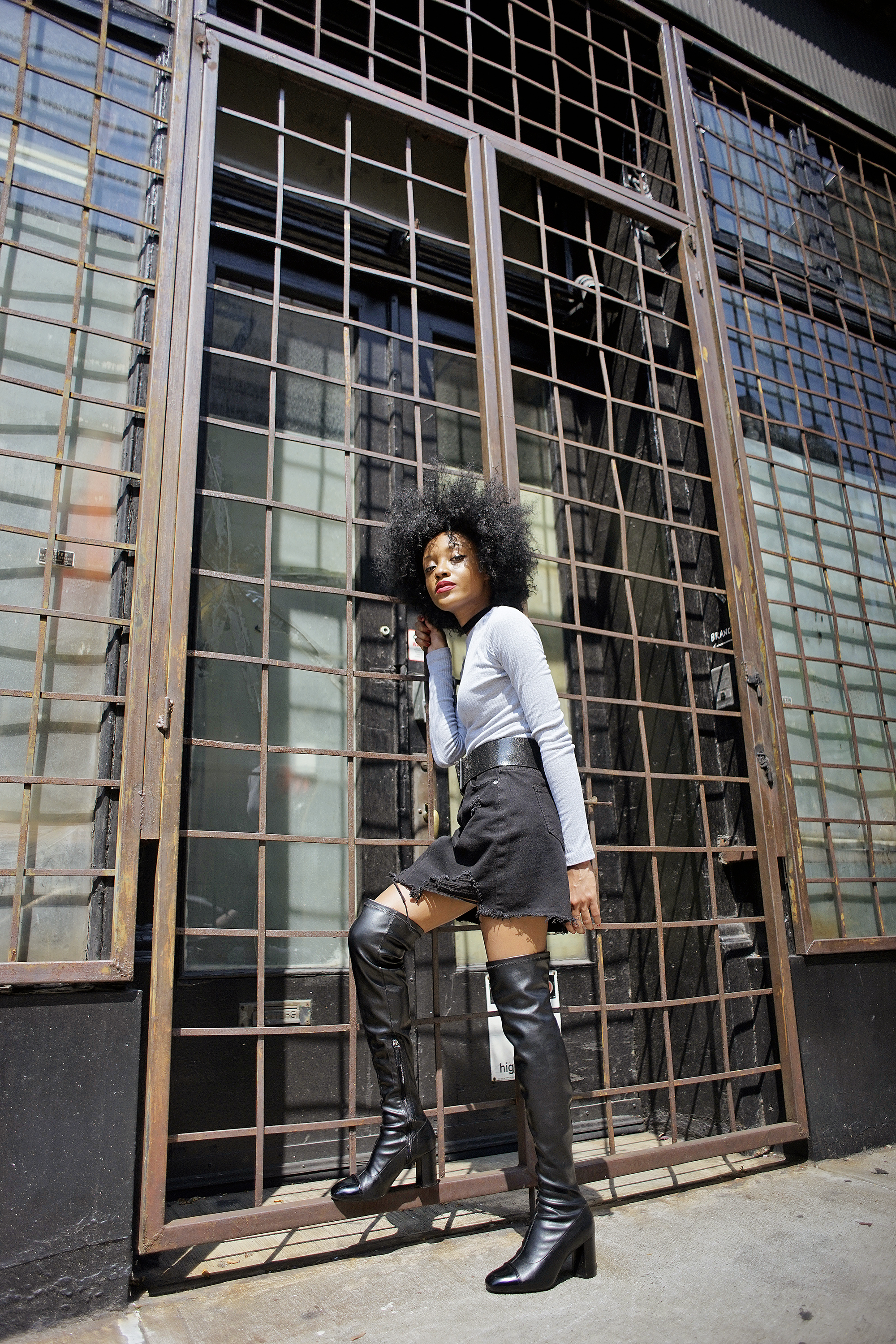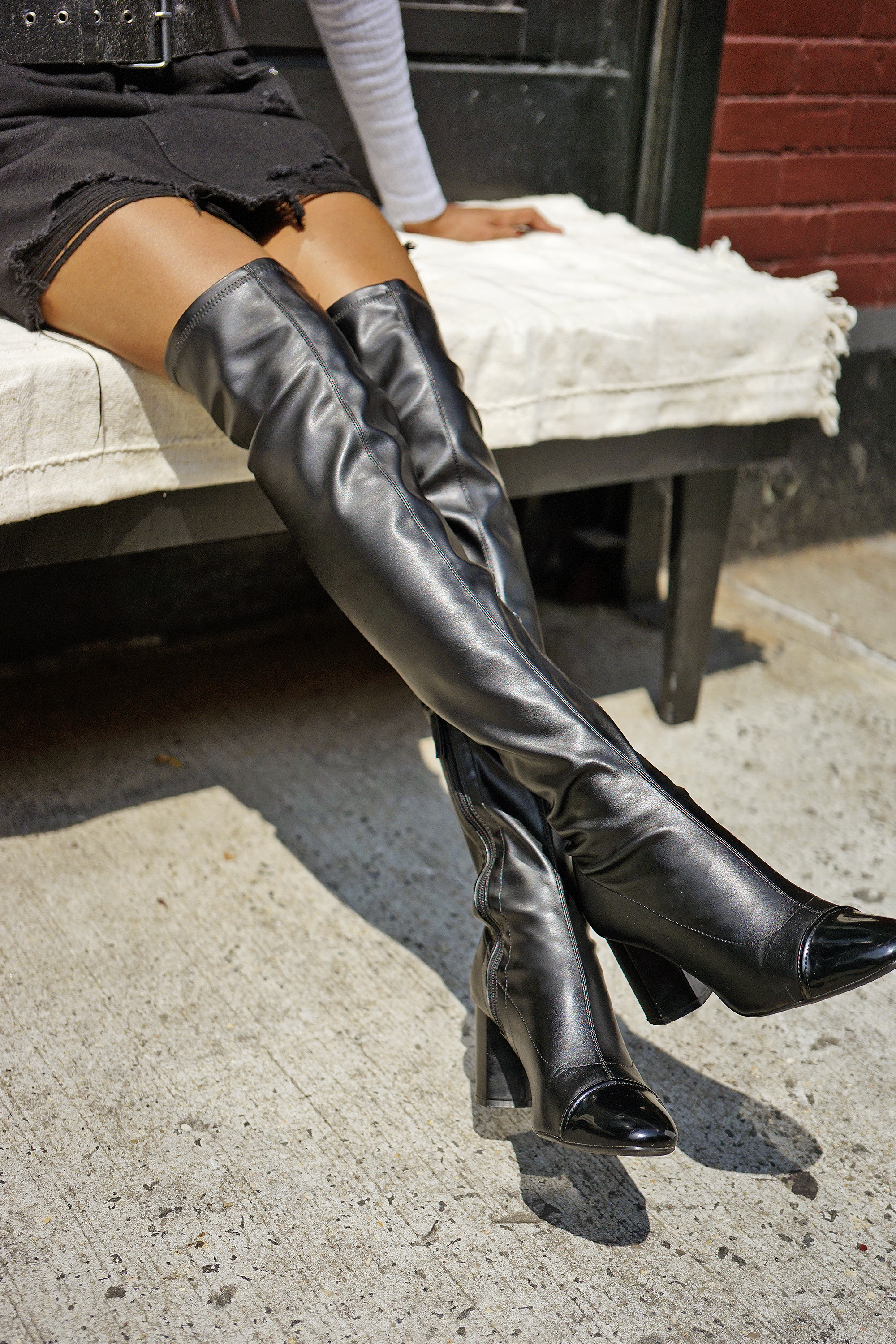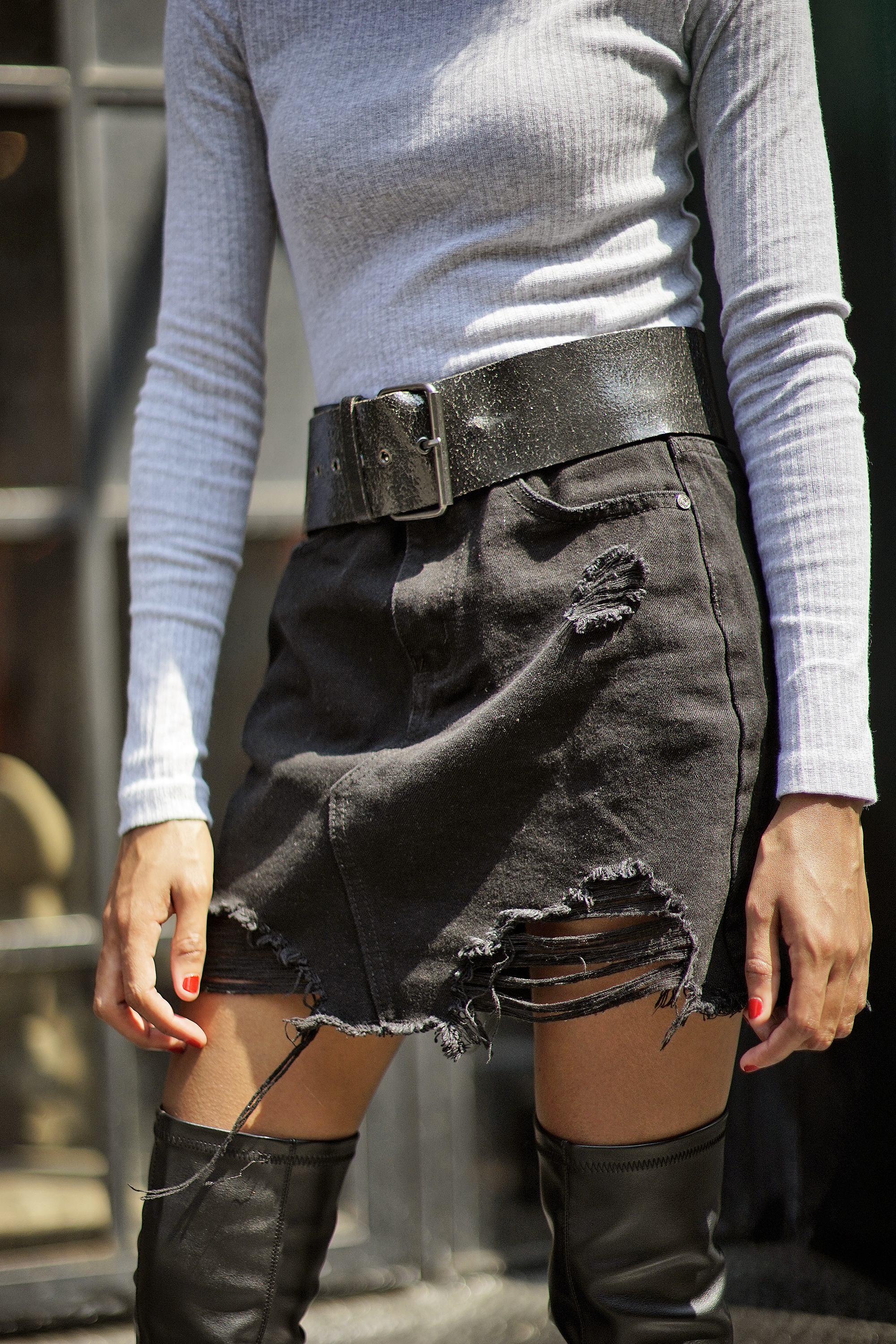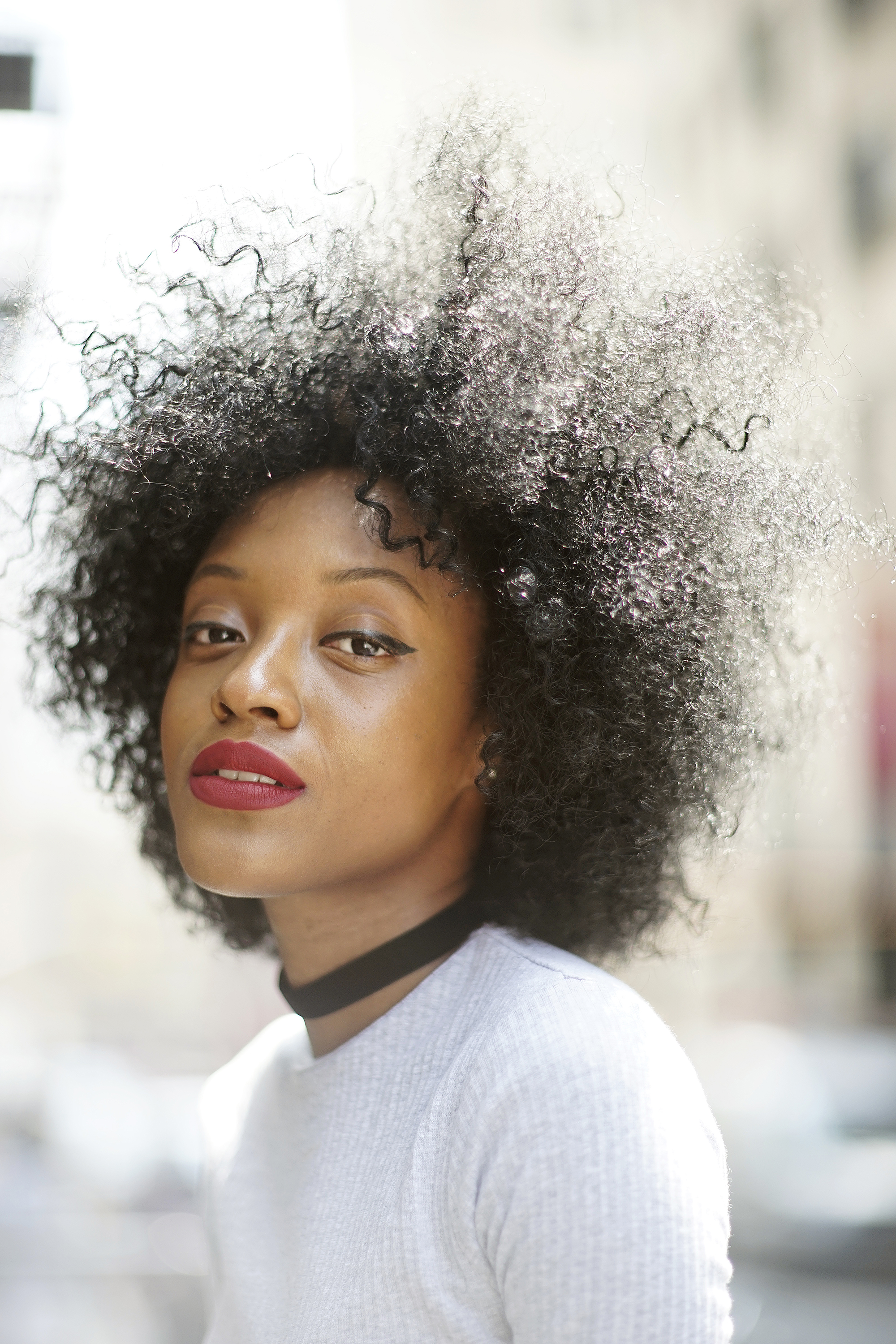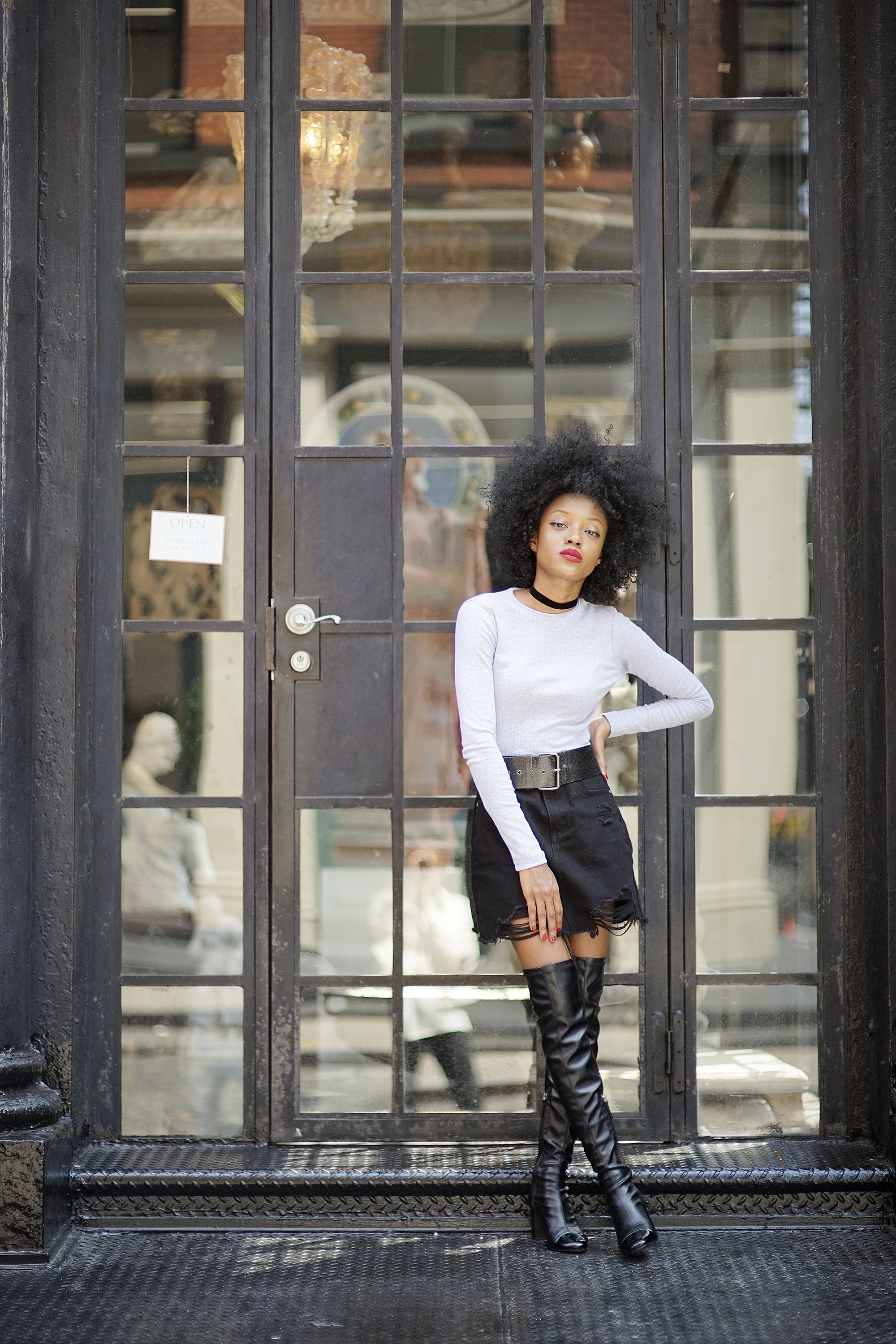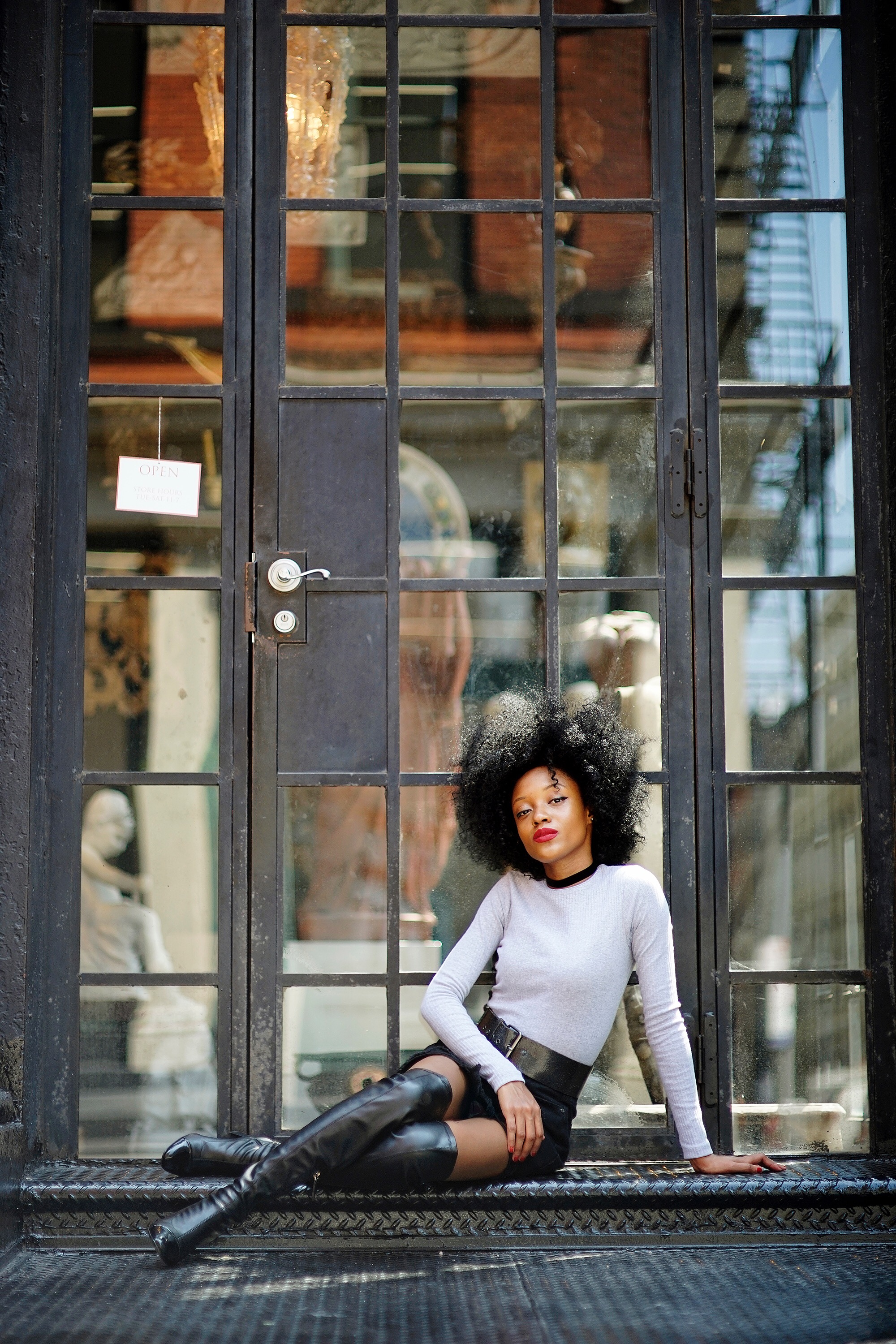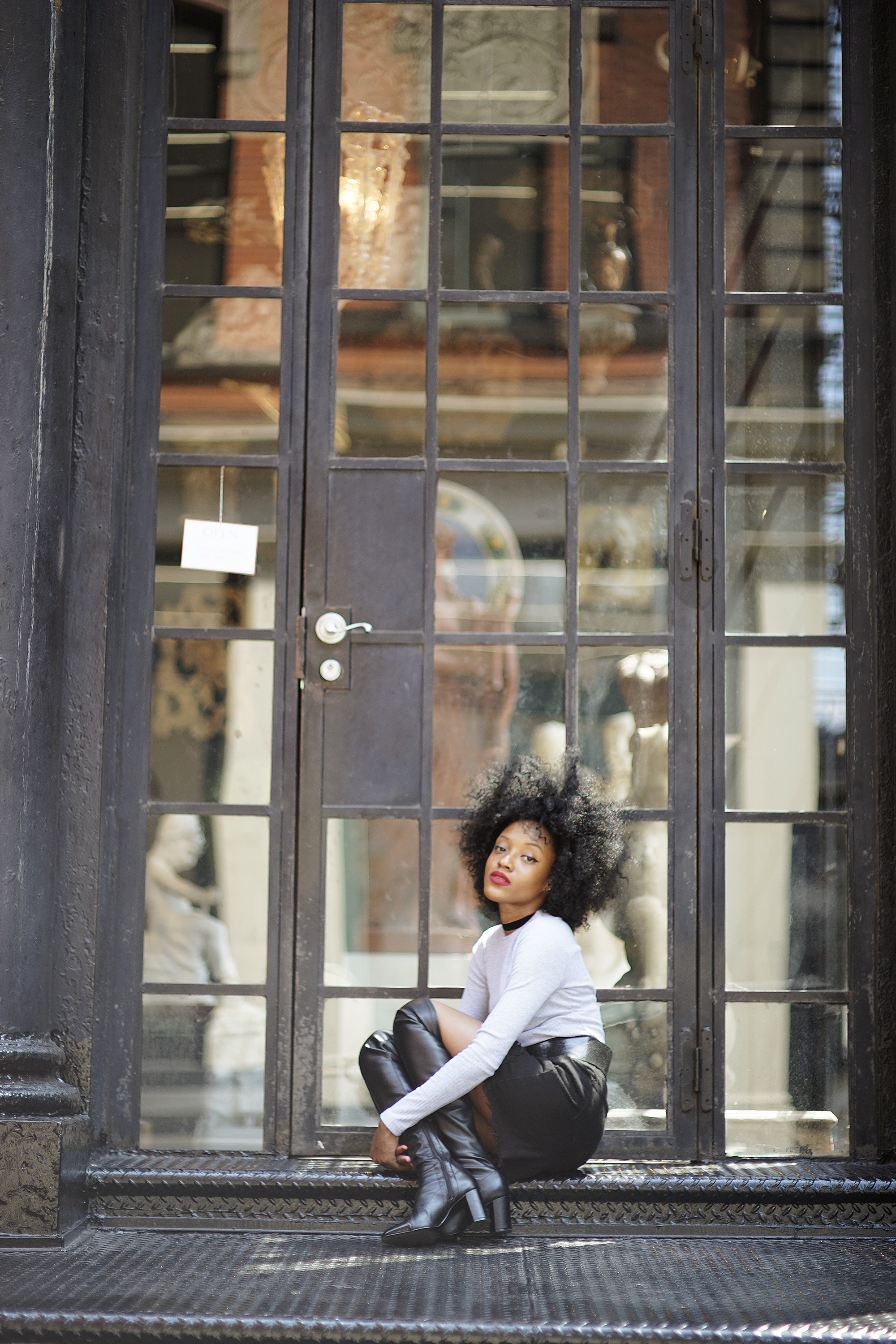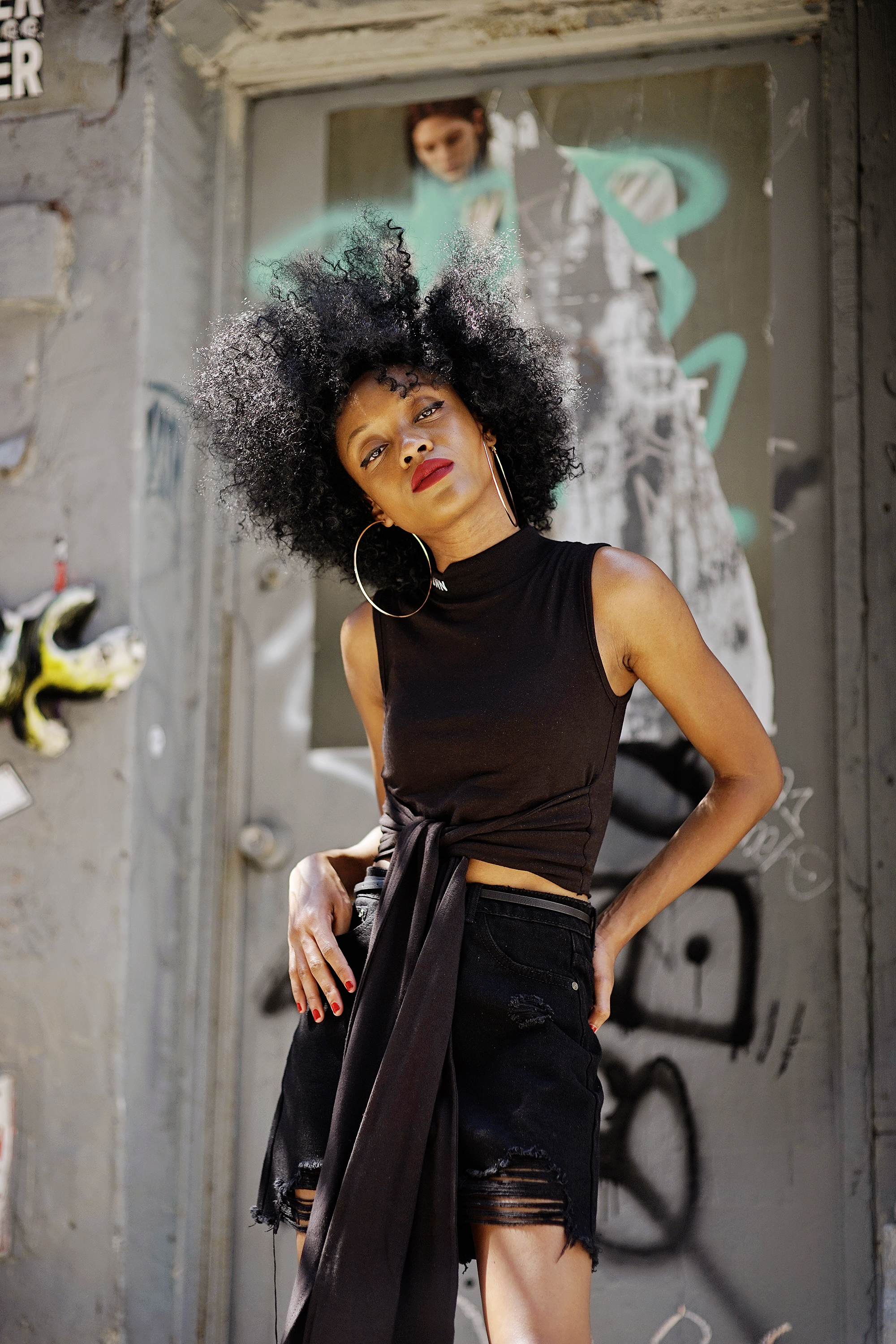 Crop Top – Missguided / Skirt – Missguided / Boots – (Similar – Missguided) / Socks – Missguided / Hoops (Similar – Missguided)
In my book, an all black outfit is the easiest thing to wear to class. It always exudes that effortless cool vibe that this look embodies too. I paired my tie front crop top from the Londunn + Missguided collection with the denim skirt and platform booties. I especially love the drama the straps from the crop top add to the look. It creates a really cool effect when walking too! To add a street style element, I popped on my oversized gold hoops. If the hoops and booties are too much for you, switch them out for a smaller pair of earrings and some sneakers or combat boots. If you're all for the daring vibe, then this look is definitely your speed. All my edgy babes can flaunt this look on a Friday when you have plans after class or on those days when you need a little more excitement.
Treat alert! To help you get your favorite styles for less, you can use my code KAMARA30 for 30% off on all your goodies until September 10th.
This blog post is sponsored by Missguided, but all statements are my honest opinions