There are a few staple outfits every woman needs in their life. One of those staples and a personal favorite is a classic black and white outfit. It makes you look great without having to try too hard and what woman doesn't want that. Although this look is sleek and clean, I also wanted it to have a bit of playfulness. I wore this graphic tee under a structured blazer and platform sneakers that are always fun to wear to add some humor. The faux leather shorts, my fav part of the look after the t-shirt of course, also adds structure to the look but acts as a great way to add more texture to my outfit.
I especially love this outfit because it's a good marker for my personality. I have to be black and white about certain things, but I'm always down to have a good laugh about almost anything. The structured pieces represent that serious side of me, whereas the t-shirt and platforms show my wittier, spontaneous, fun side. I like to think that my personality is a happy medium and I try to reflect that even when I'm getting dressed.
For this black and white outfit, there's probably not a better backdrop than the Oculus, a transportation hub in NYC that connects the New Jersey's PATH trains and NYC's Subway. This massive white structure is amazing and always leaves me in awe everytime I visit. Since almost everyone wears black during the winter in NYC, all the passersby look like little black ants scurrying across the white building. It's intriguing to watch. That's why shooting this particular look there was a must. It's mindblowing how we can build structures so huge that in turn makes us seem small in comparison. It just shows that we have so much power within us. Going to the Oculus reminds me of that strength we all have inside of us, and although we may appear tiny, grand things can come out of us. I guess everything isn't black and white after all. I only like to wear my clothes that way.
Blazer – H&M (Similar – H&M) / T-Shirt – H&M / Shorts – Zara (Similar – Zara) / Sneakers – Necessary Clothing (Similar – Shopbop)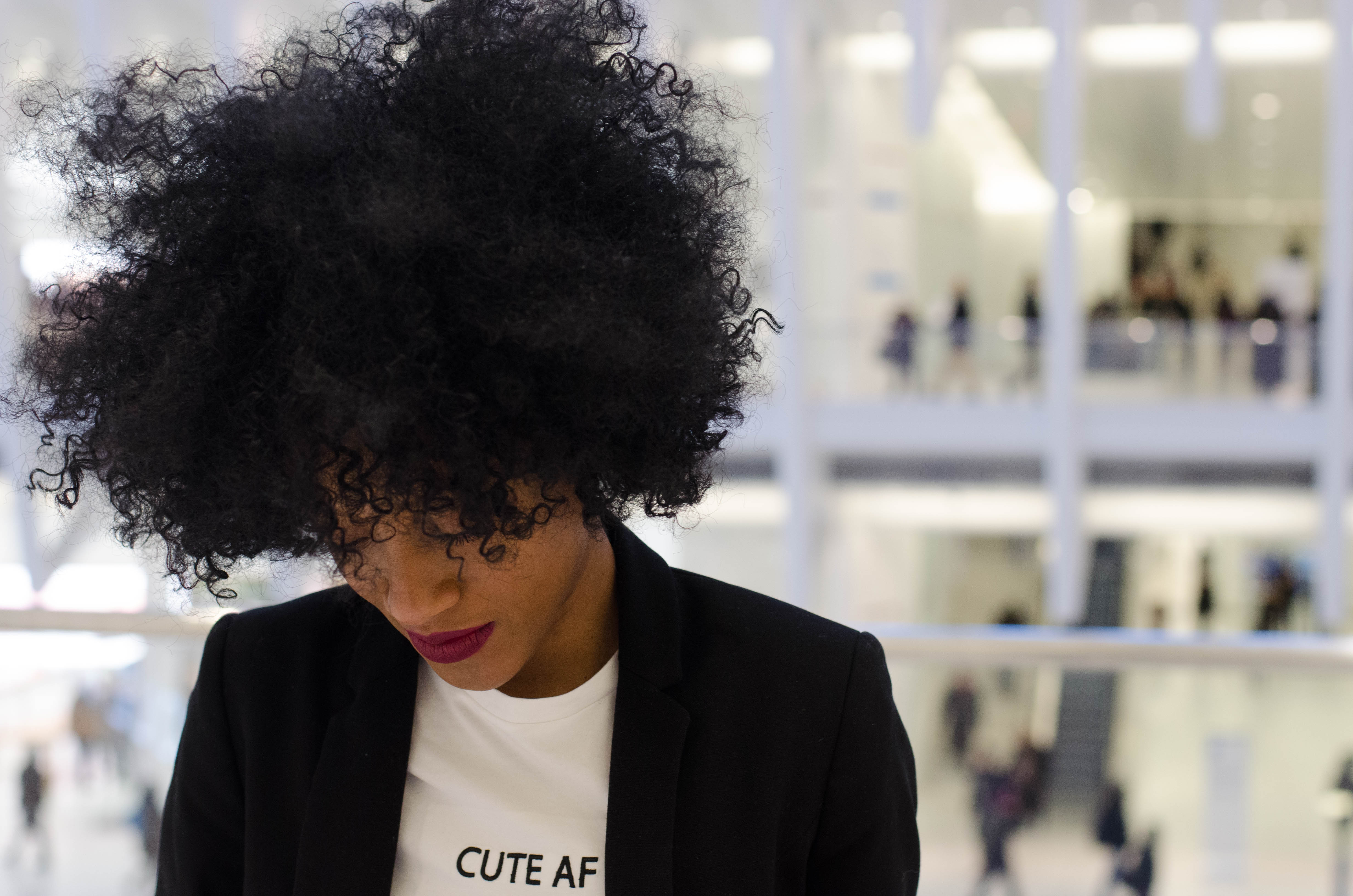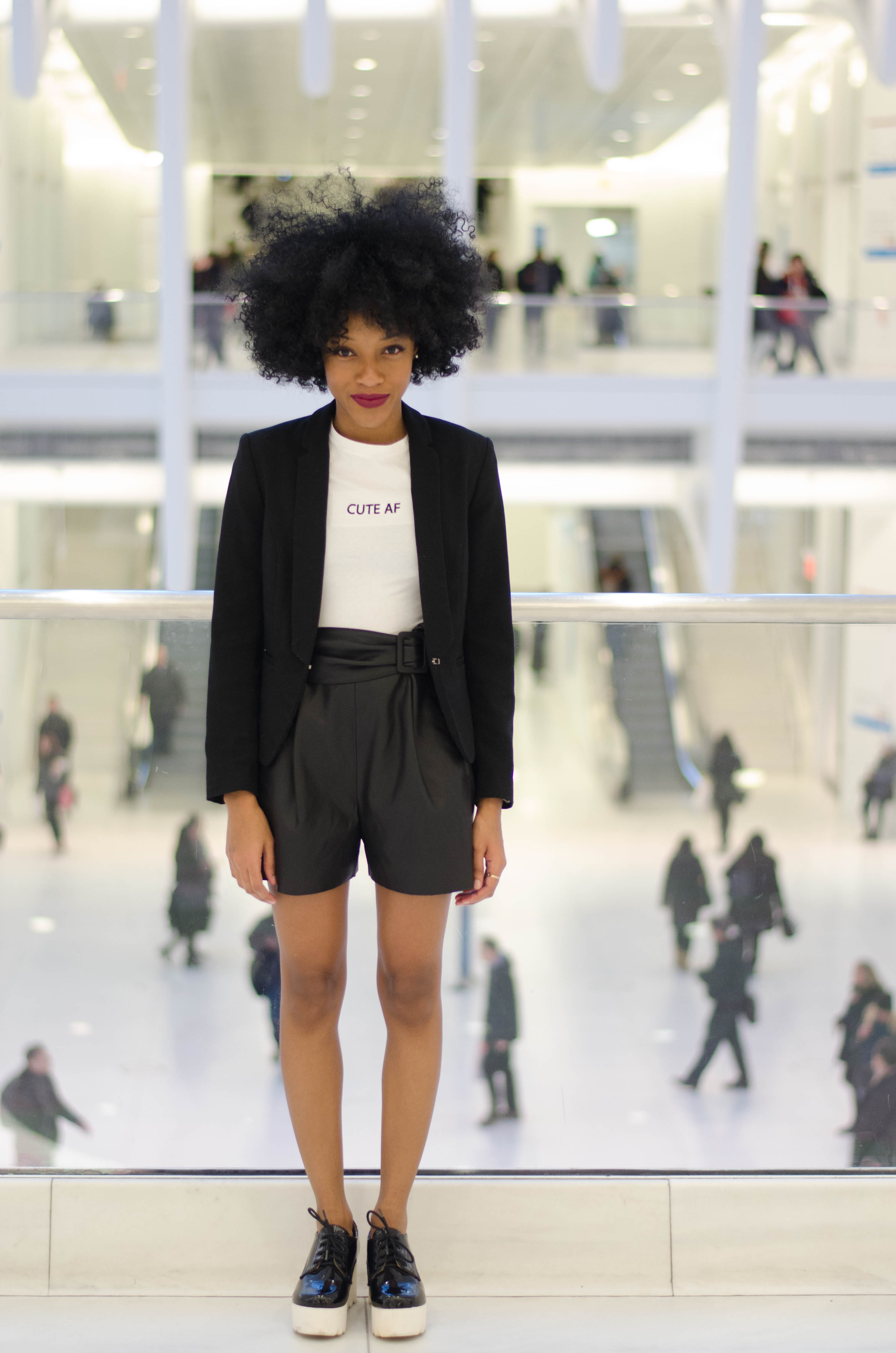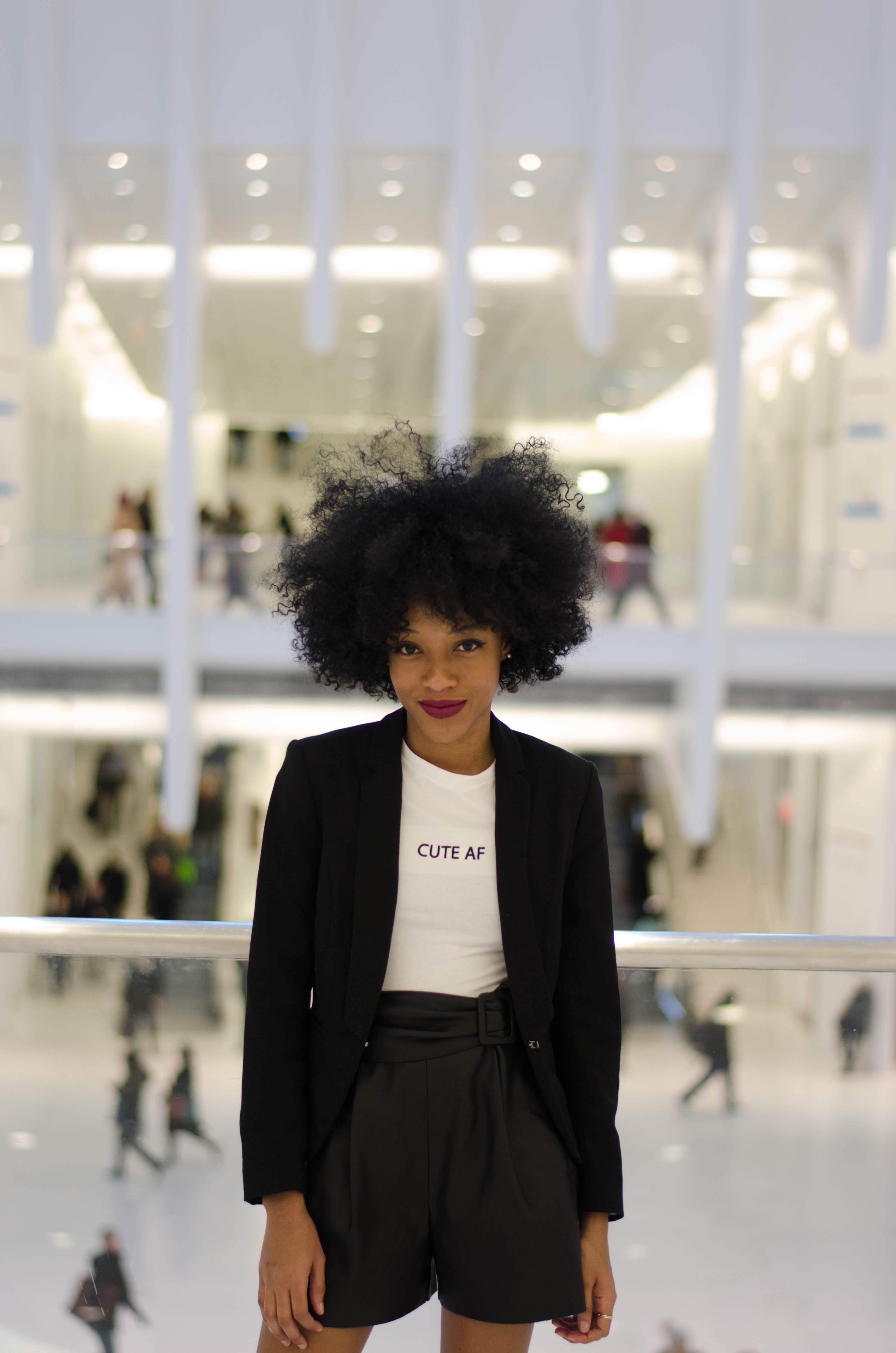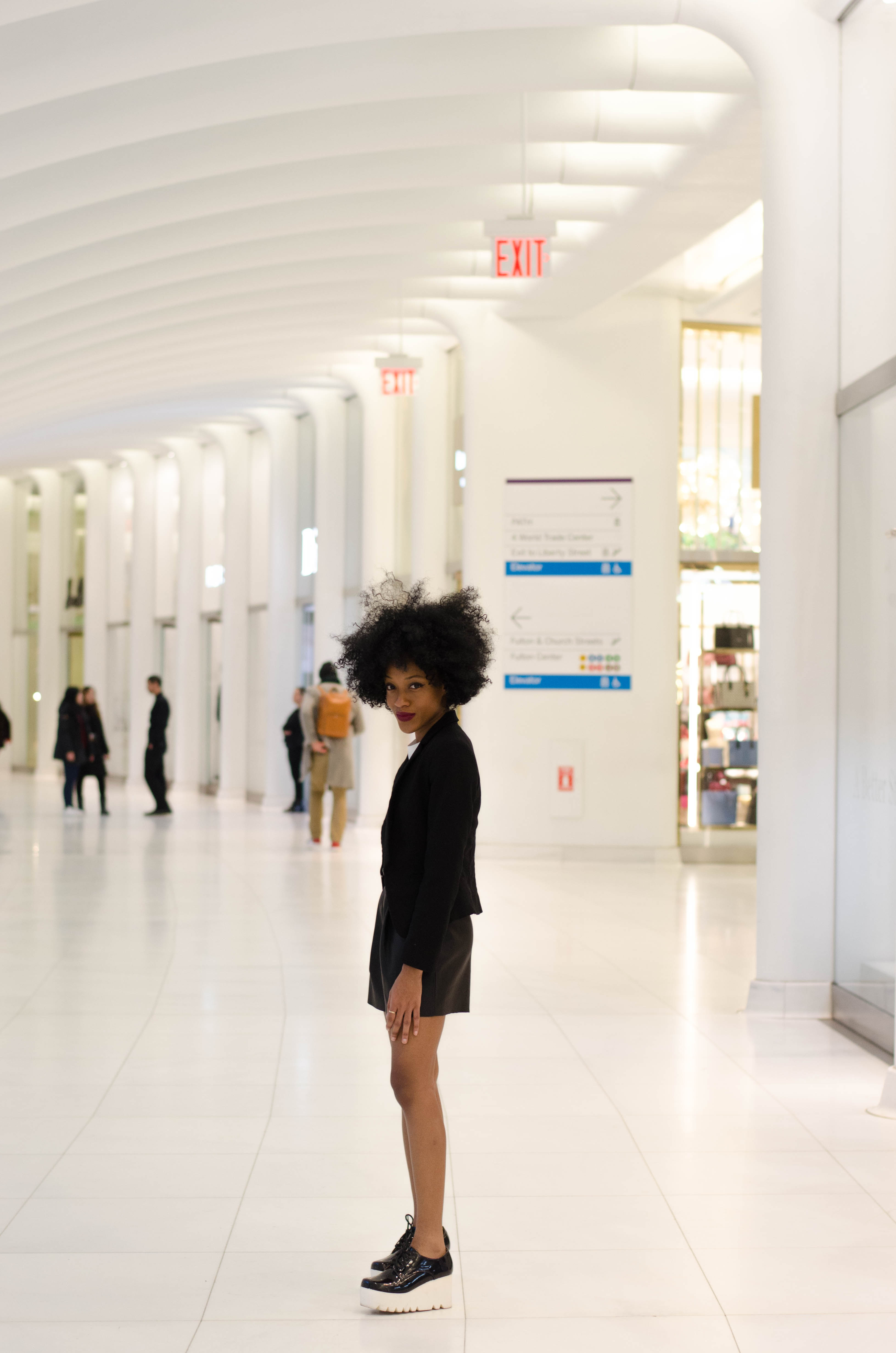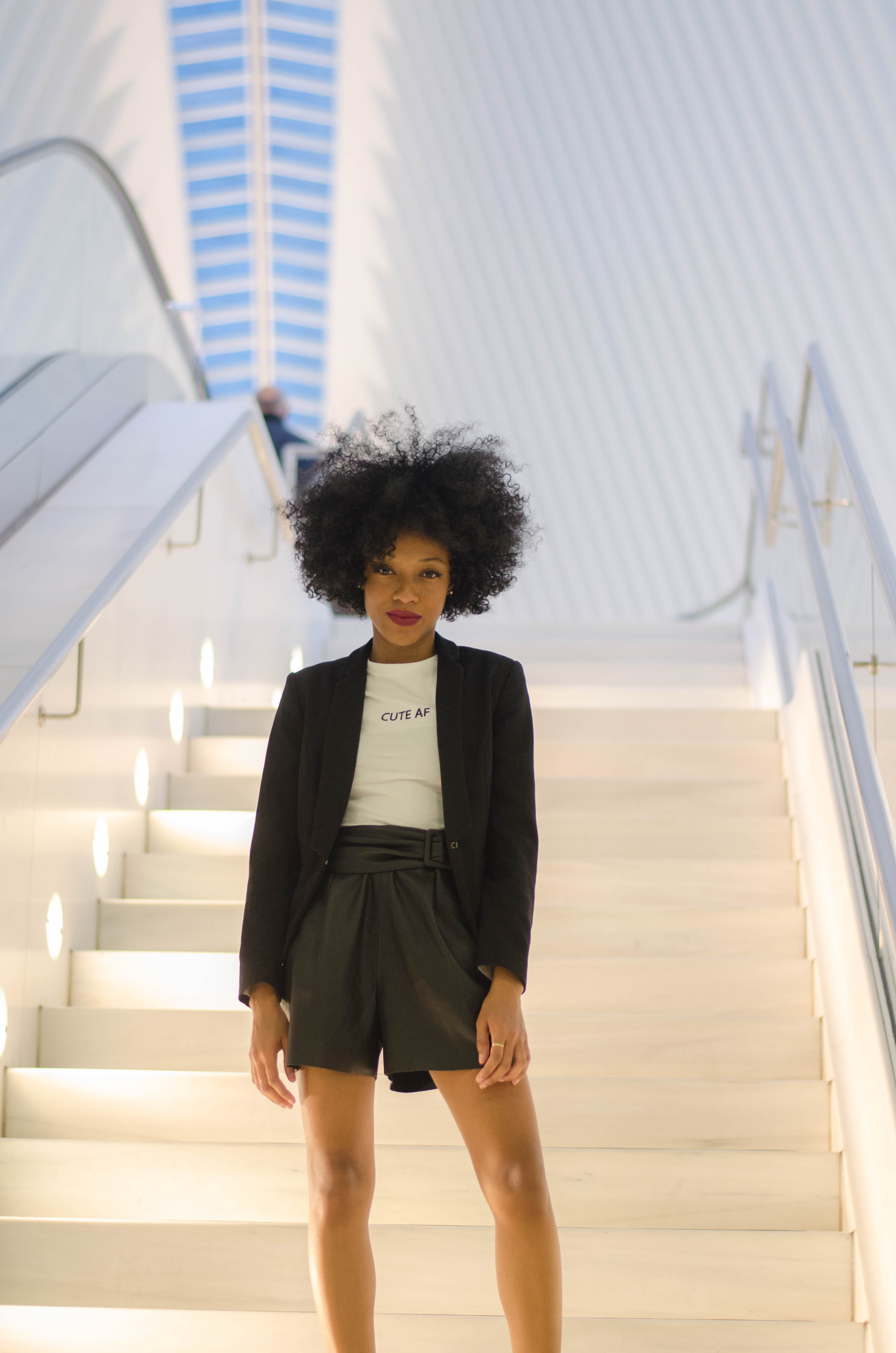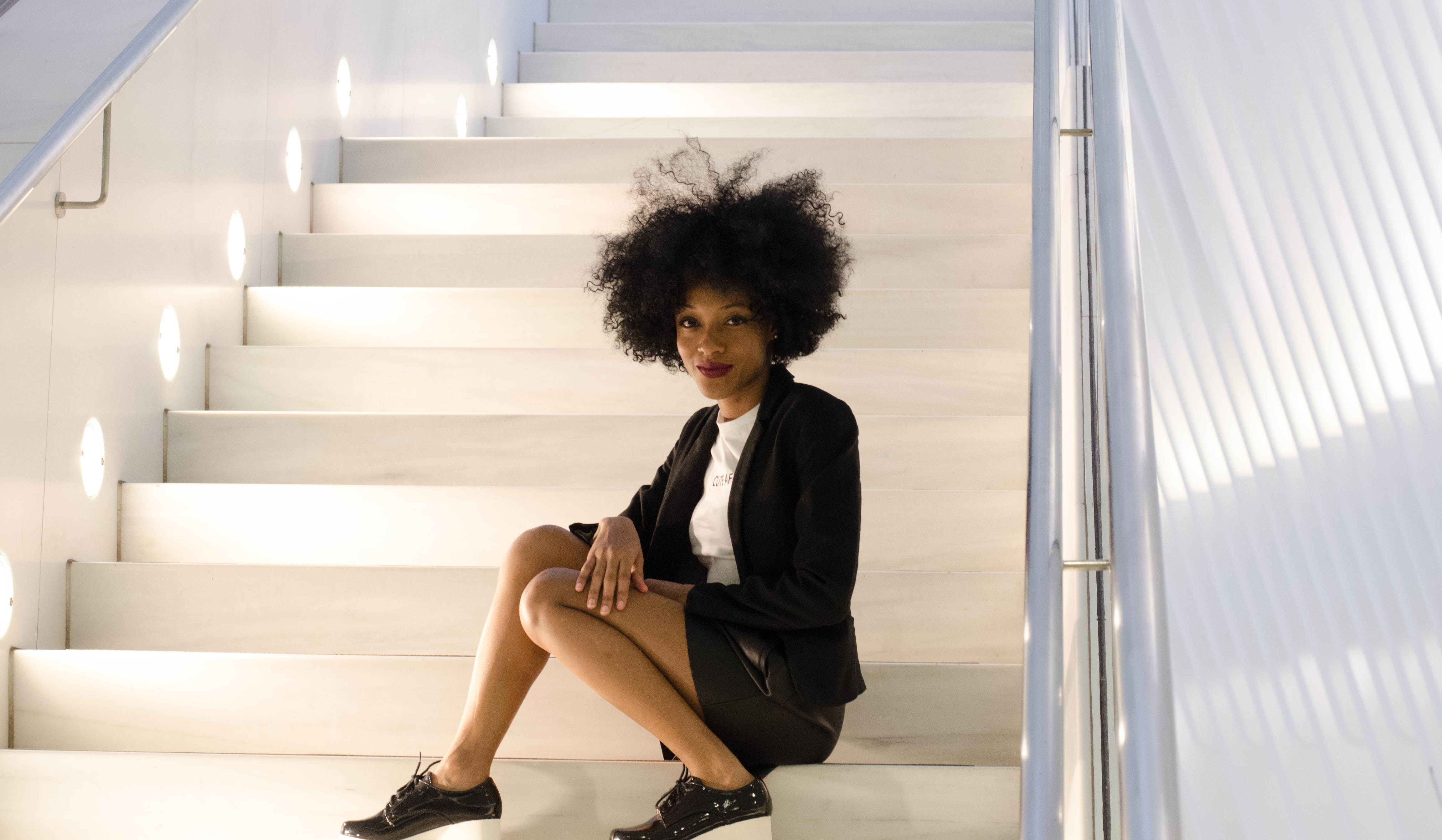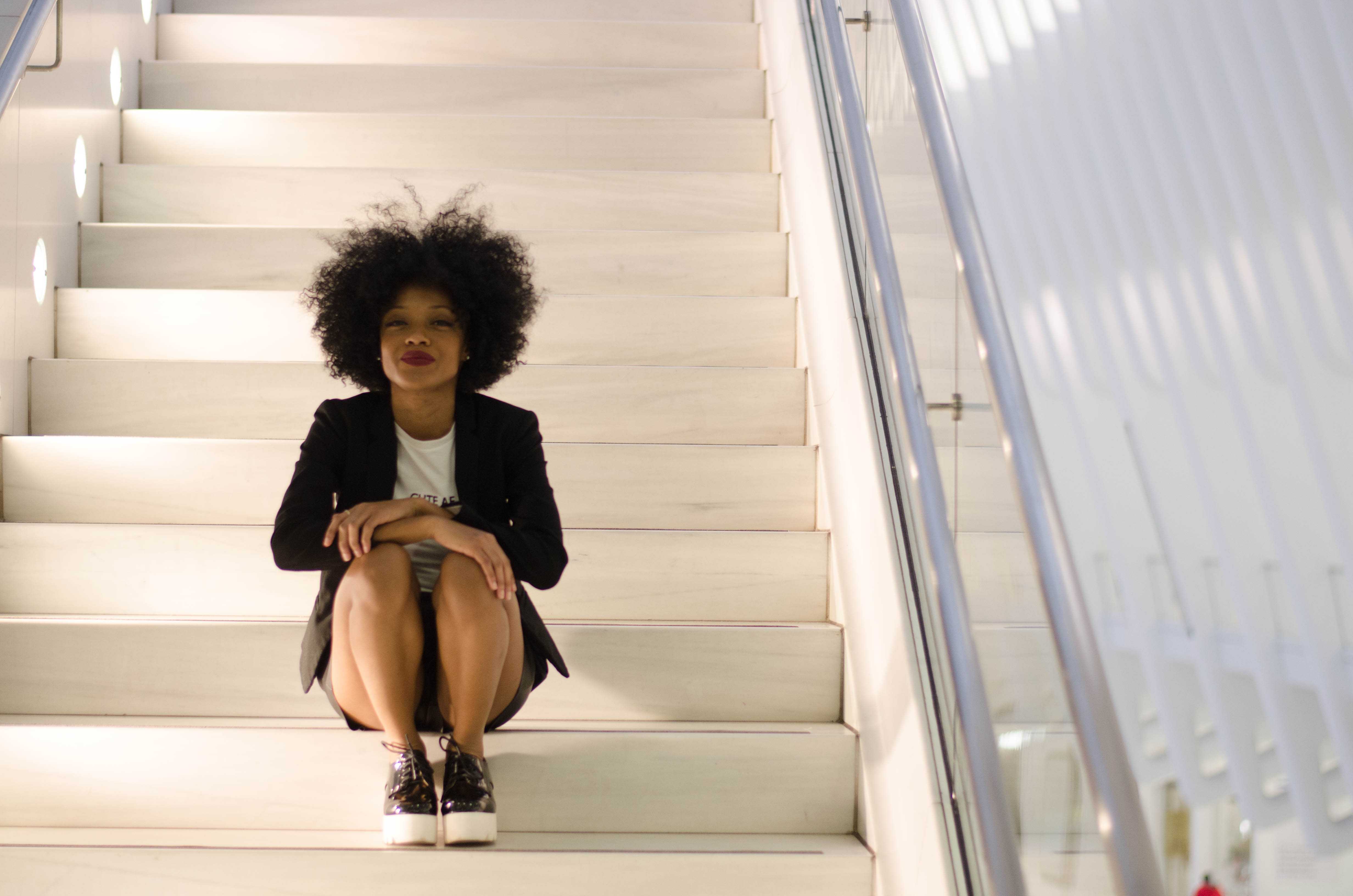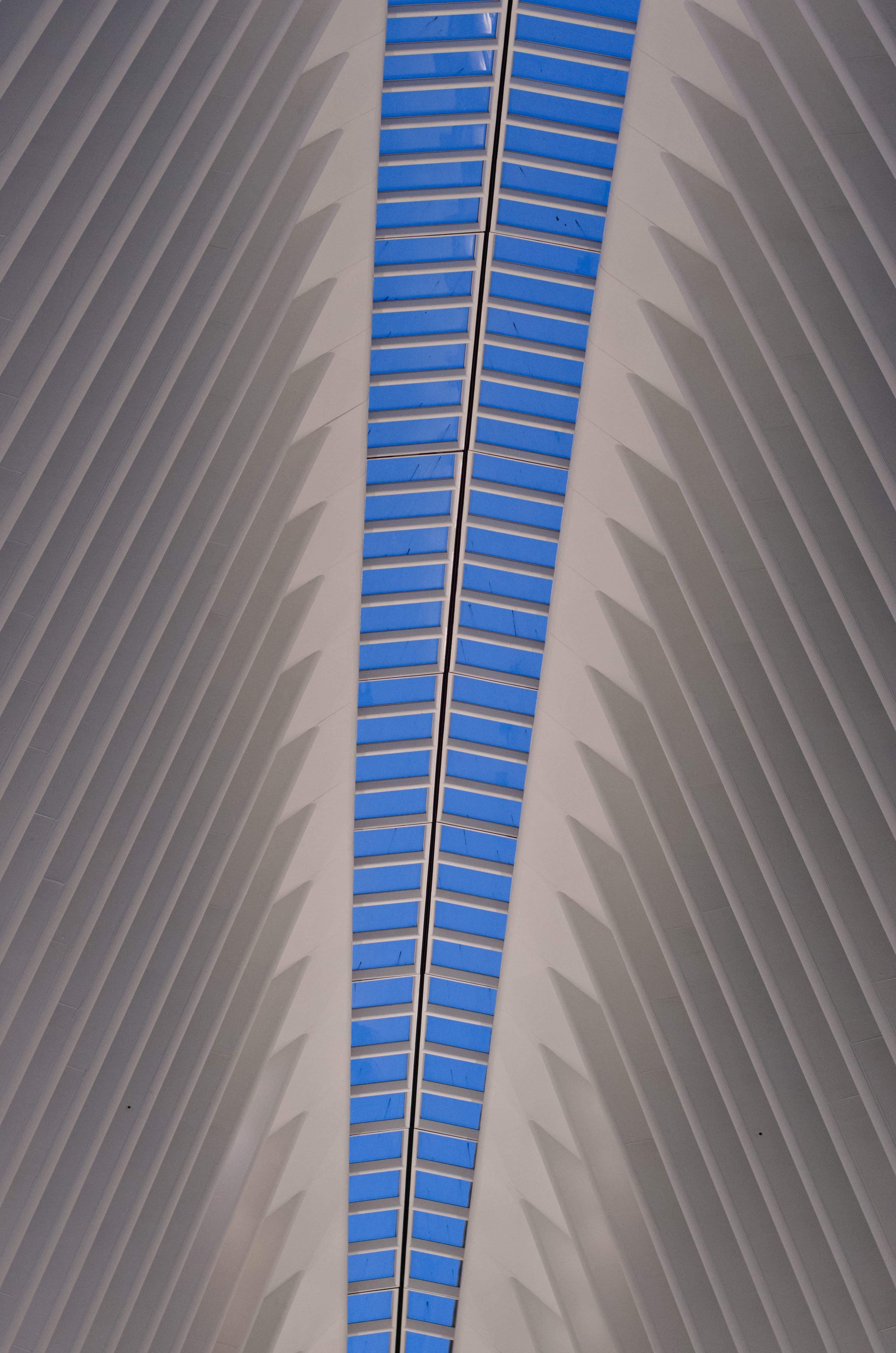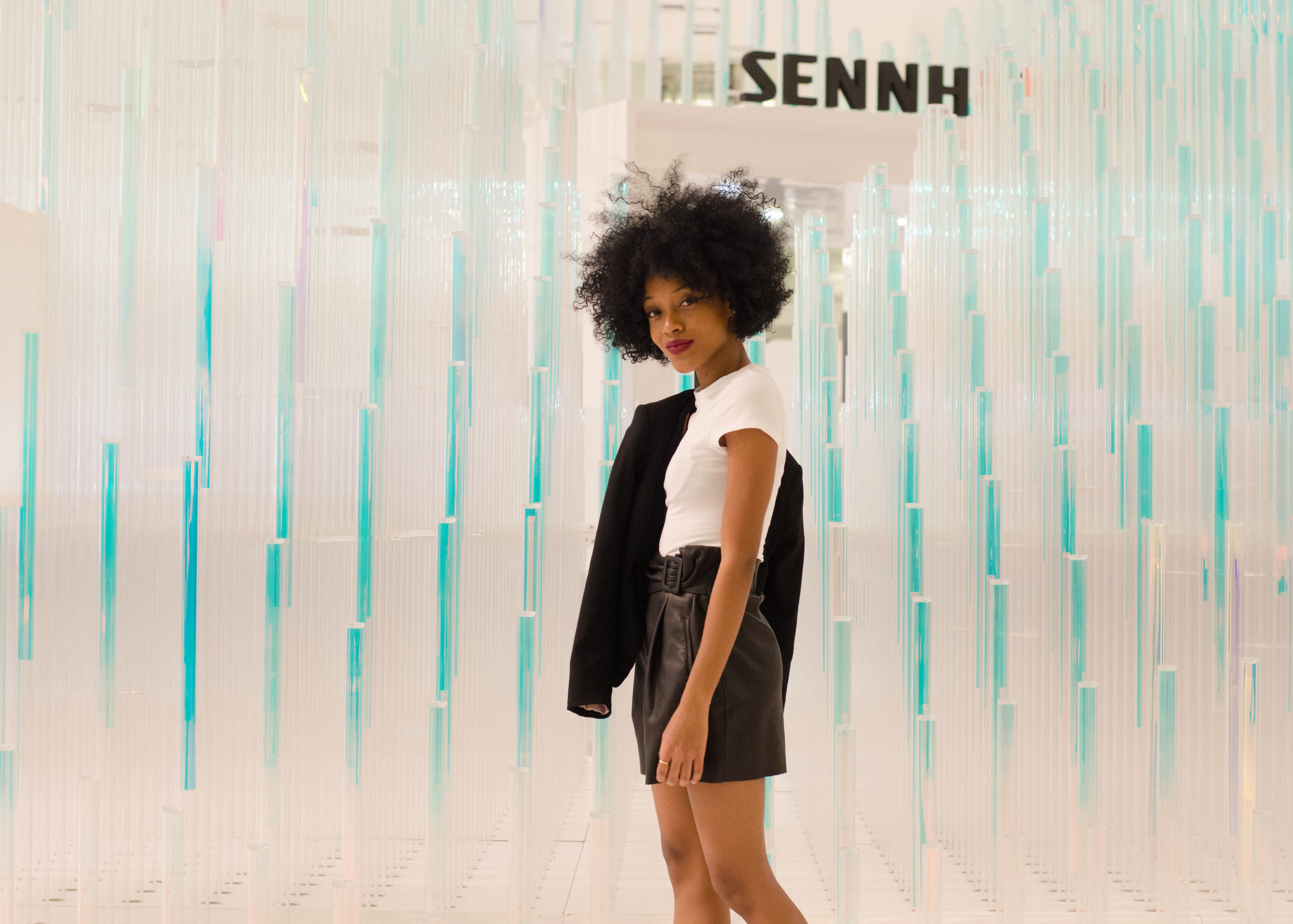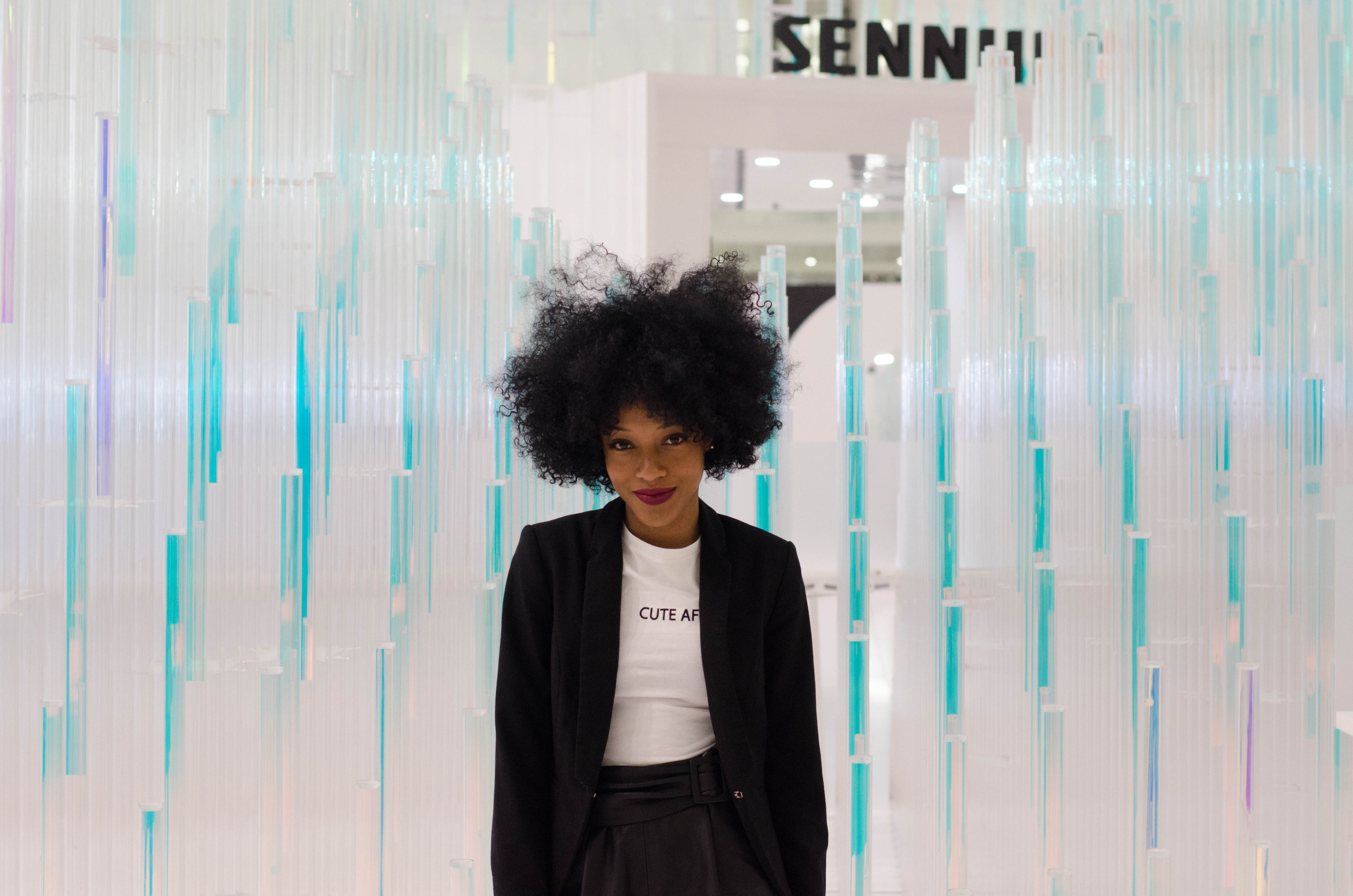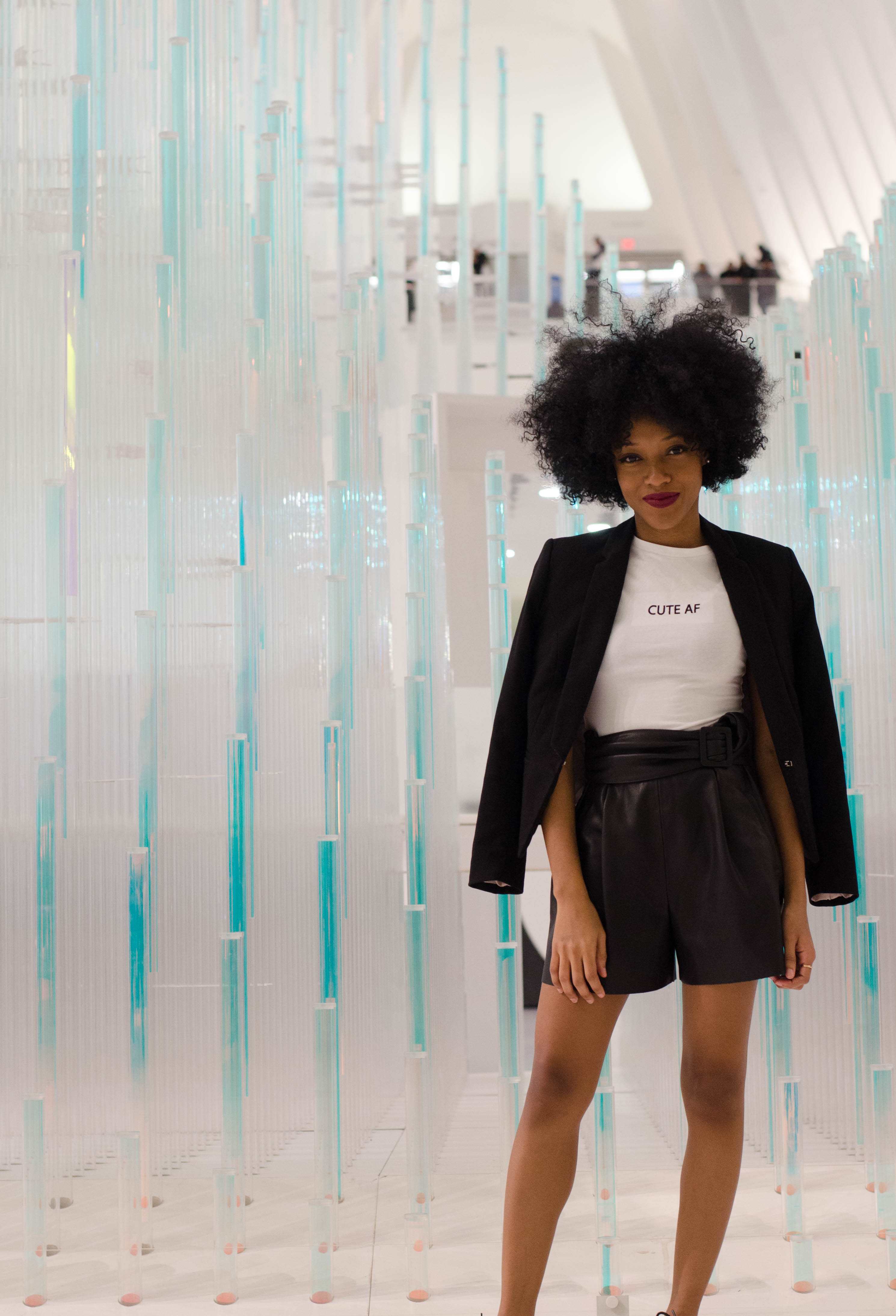 Shop The Look