Lately, I've been living in these over-the-knee boots from Zara. They literally go with every outfit I've tried them with so far. I can't get enough! Now I see first hand why over-the-knee boots have been such a major trend that seems like it's here to stay. I styled three versatile ways to flaunt these beauties that show it's range and how it elevates every outfit.
Keeping It Casual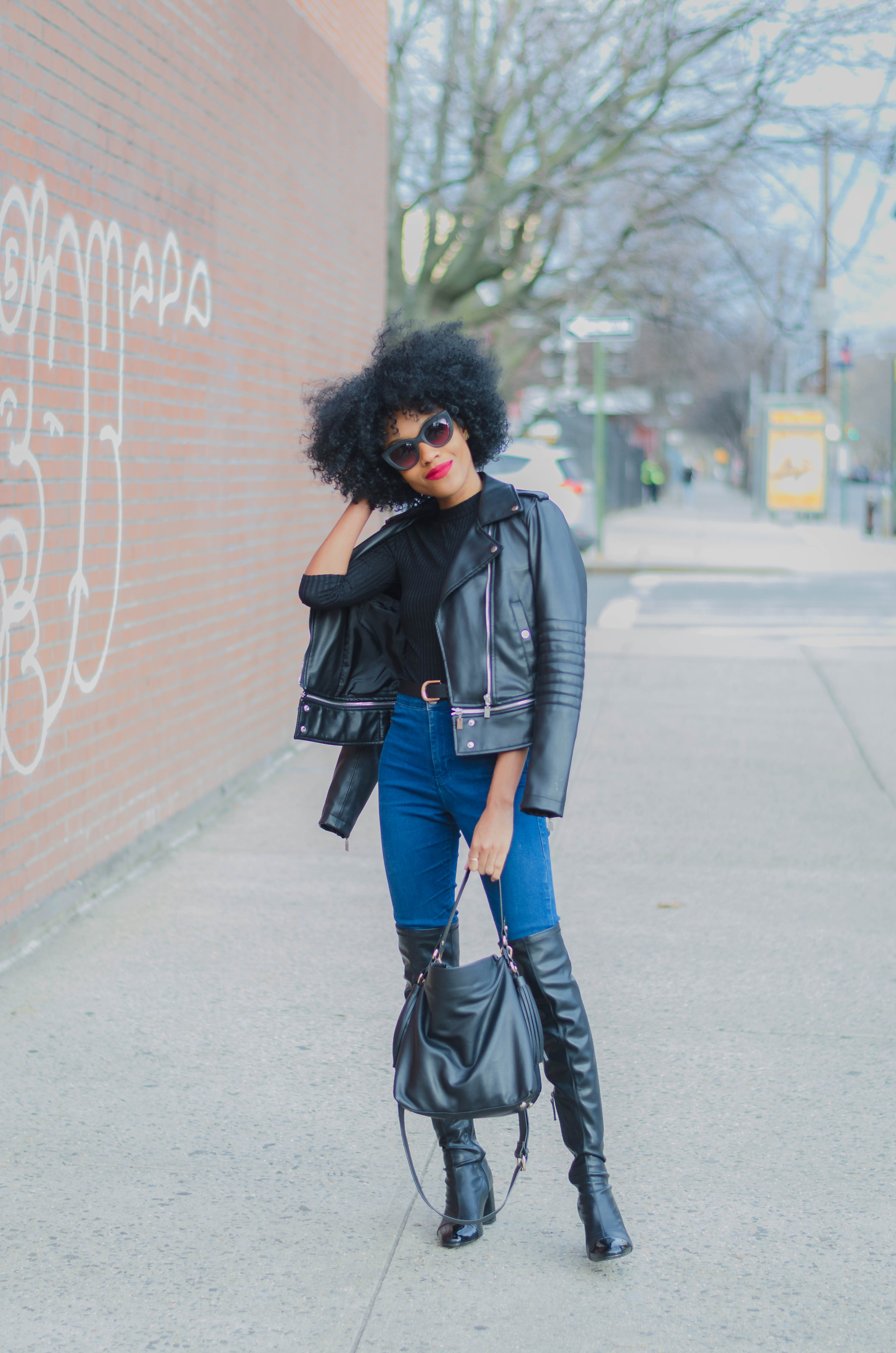 Not every day I feel like getting glammed up. This look is for the days that I want to keep it casual, but still appear like I put some effort into my look. The boots take this simple t-shirt and jeans look to another level. It gives it just the right amount of style without being over the top. It's great for running errands, going to the mall, or grabbing a quick lunch.
Leather Jacket – Zara / T-Shirt – Urban Outfitters (Similar – UrbanOutfitters) / Jeans – TopShop / Belt – H&M (Similar –H&M) / Bag – Zara (Similar – Zara) / Boots – Zara / Sunglasses – Forever21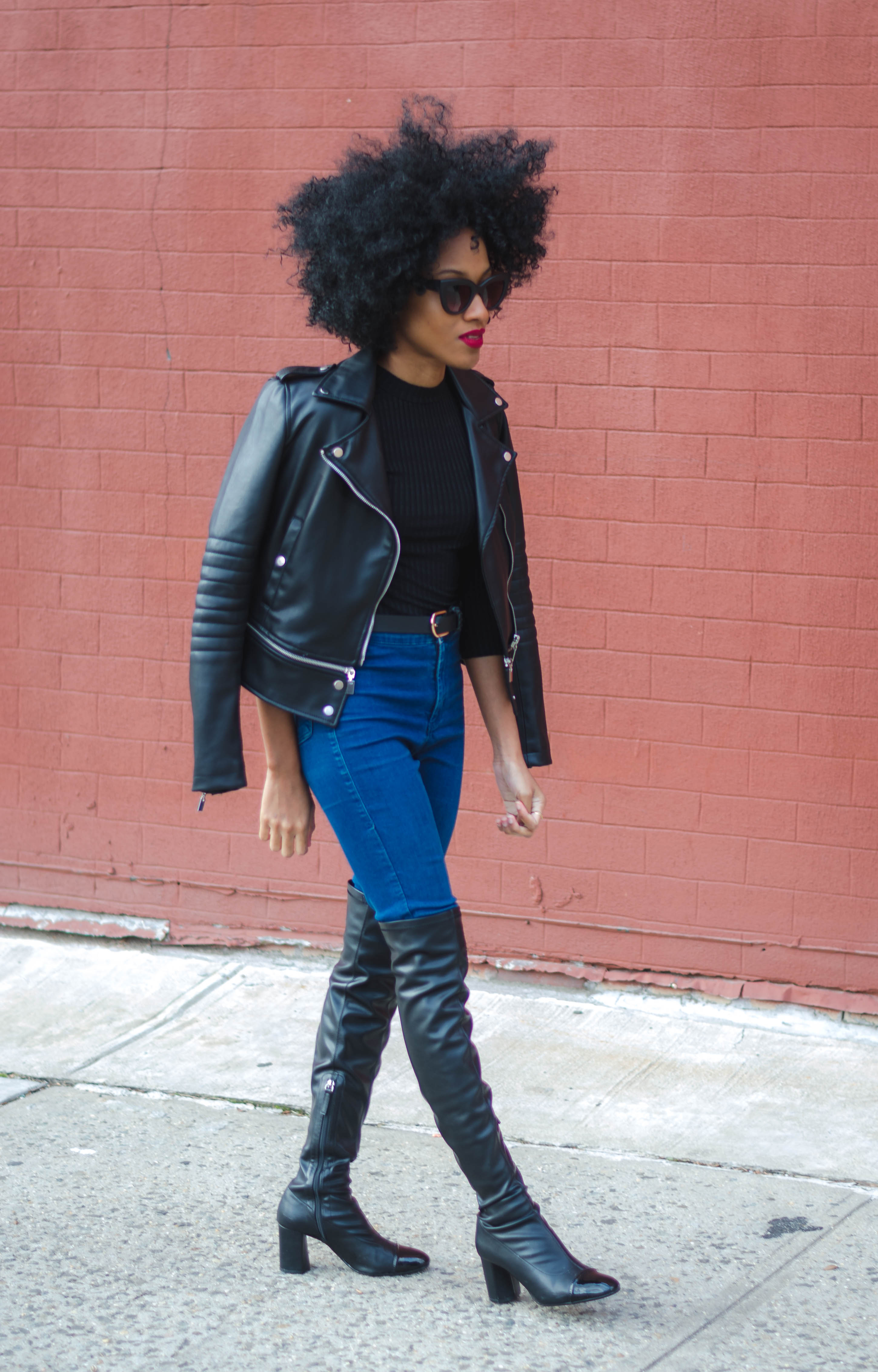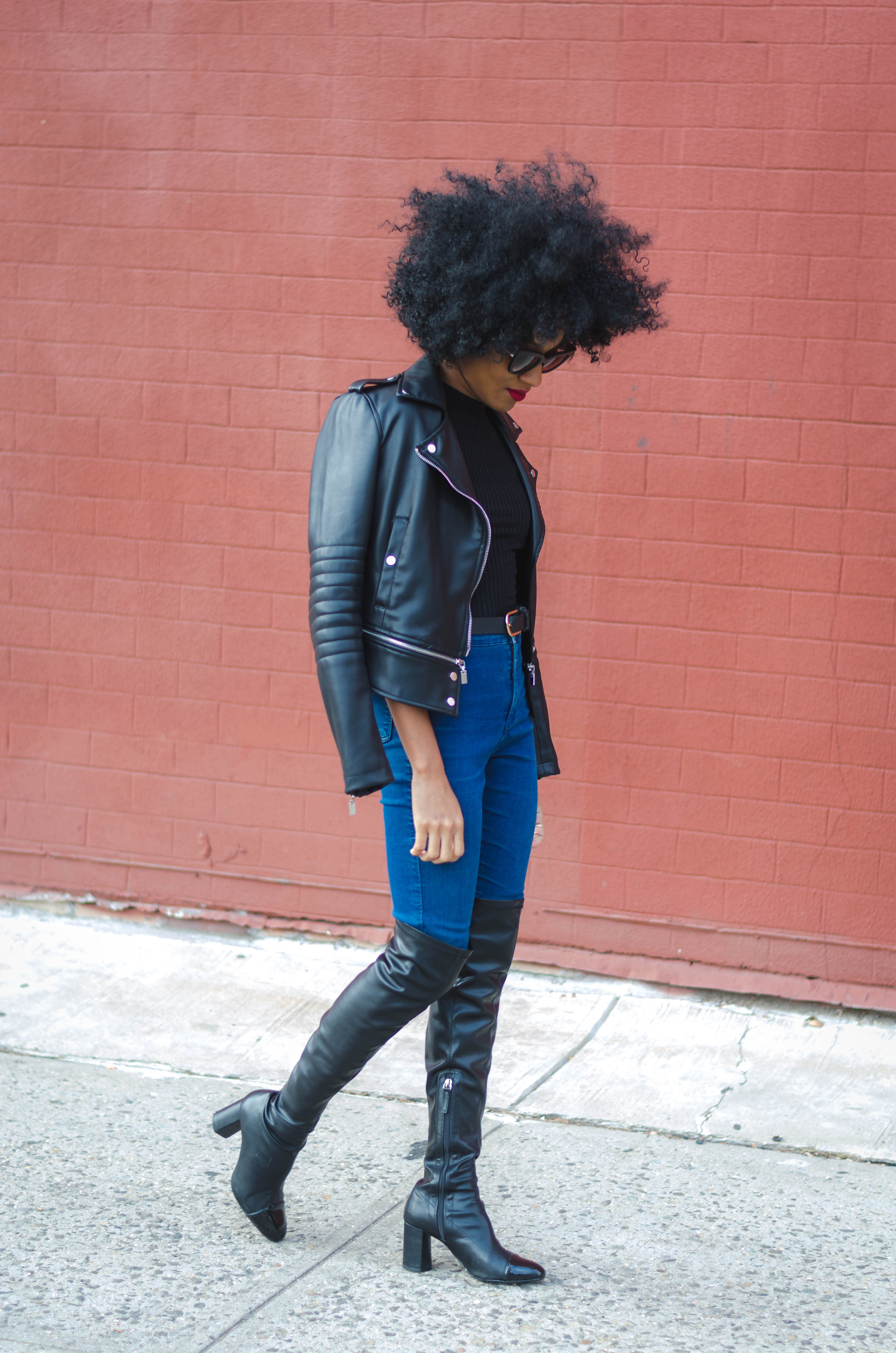 Shop The Look
Dressing It Up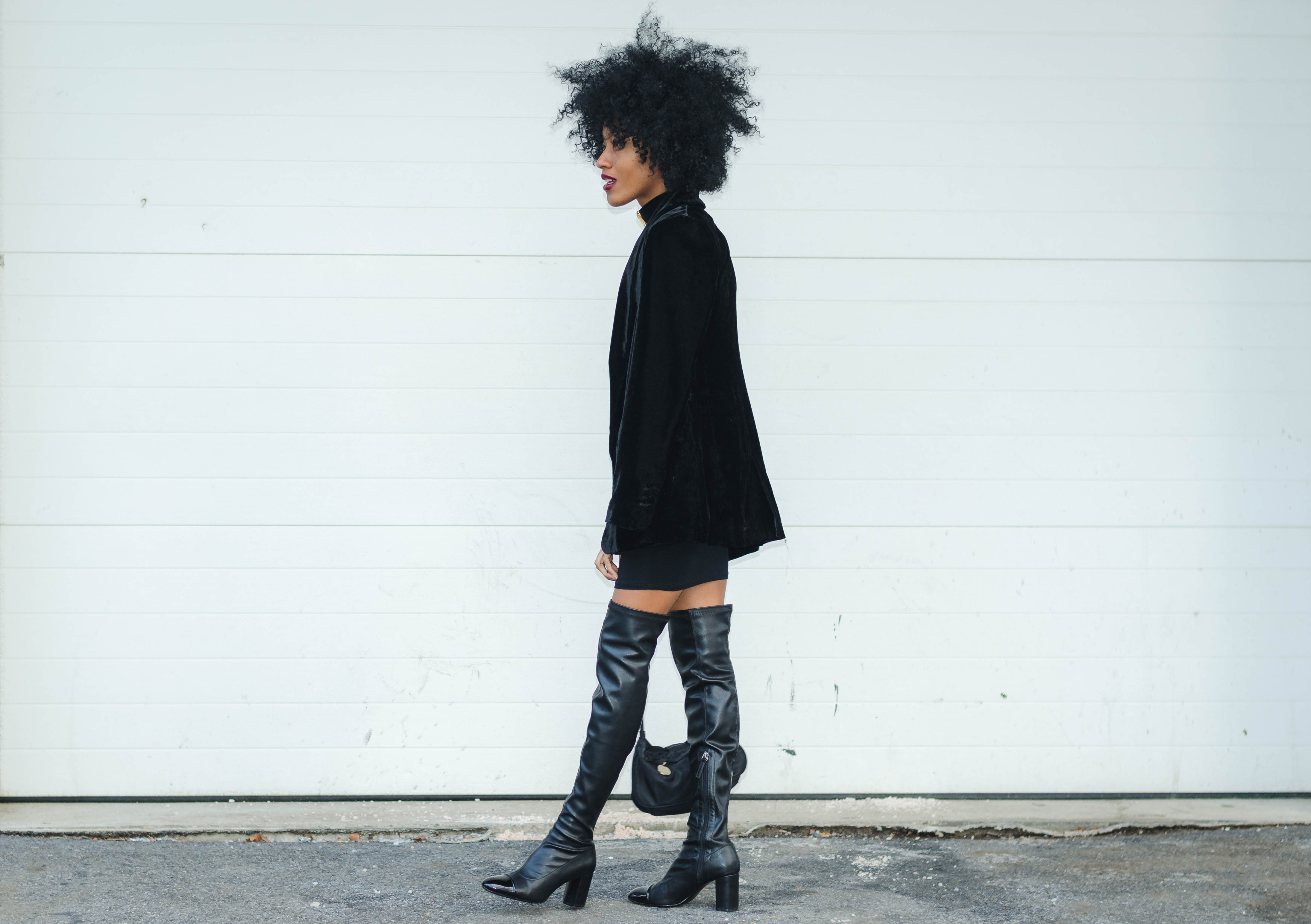 Although I'm trying to wear less black, I love a good all black outfit and I couldn't resist styling this ensemble. There's something about an all black look that just looks so polished and luxurious that you can never go wrong. A little black dress also never fails and is even better when paired with over-the-knee boots. This combination is classic yet sexy and is perfect for those party nights out for drinks with friends.
Velvet Blazer – Zara (Similar – Zara) / Dress – Necessary Clothing (Similar – Necessary Clothing) / Boots – Zara / Bag – Big Buddha (Similar – Bebe ) / Choker – Necessary Clothing / Jewels On Choker – Thrifted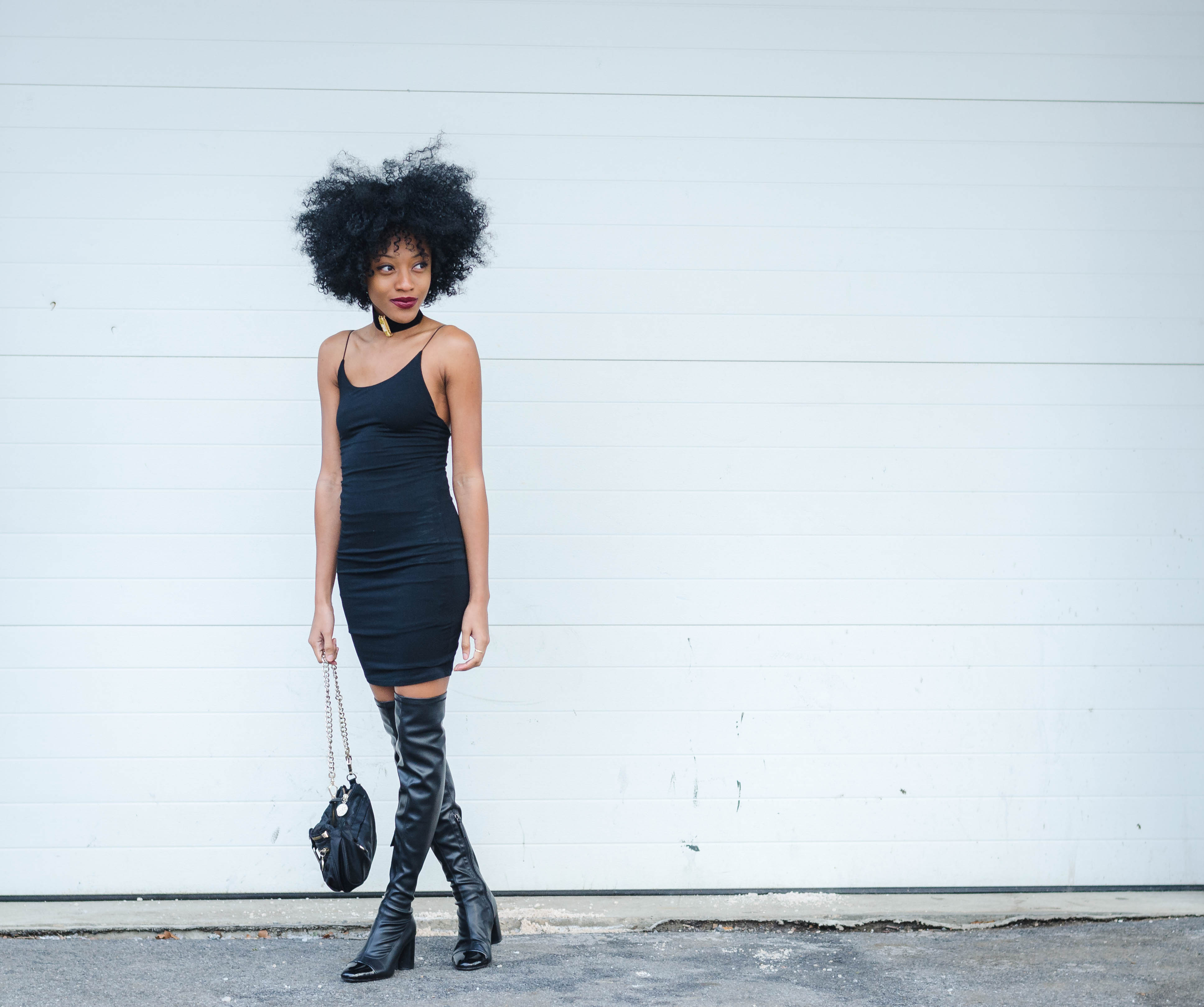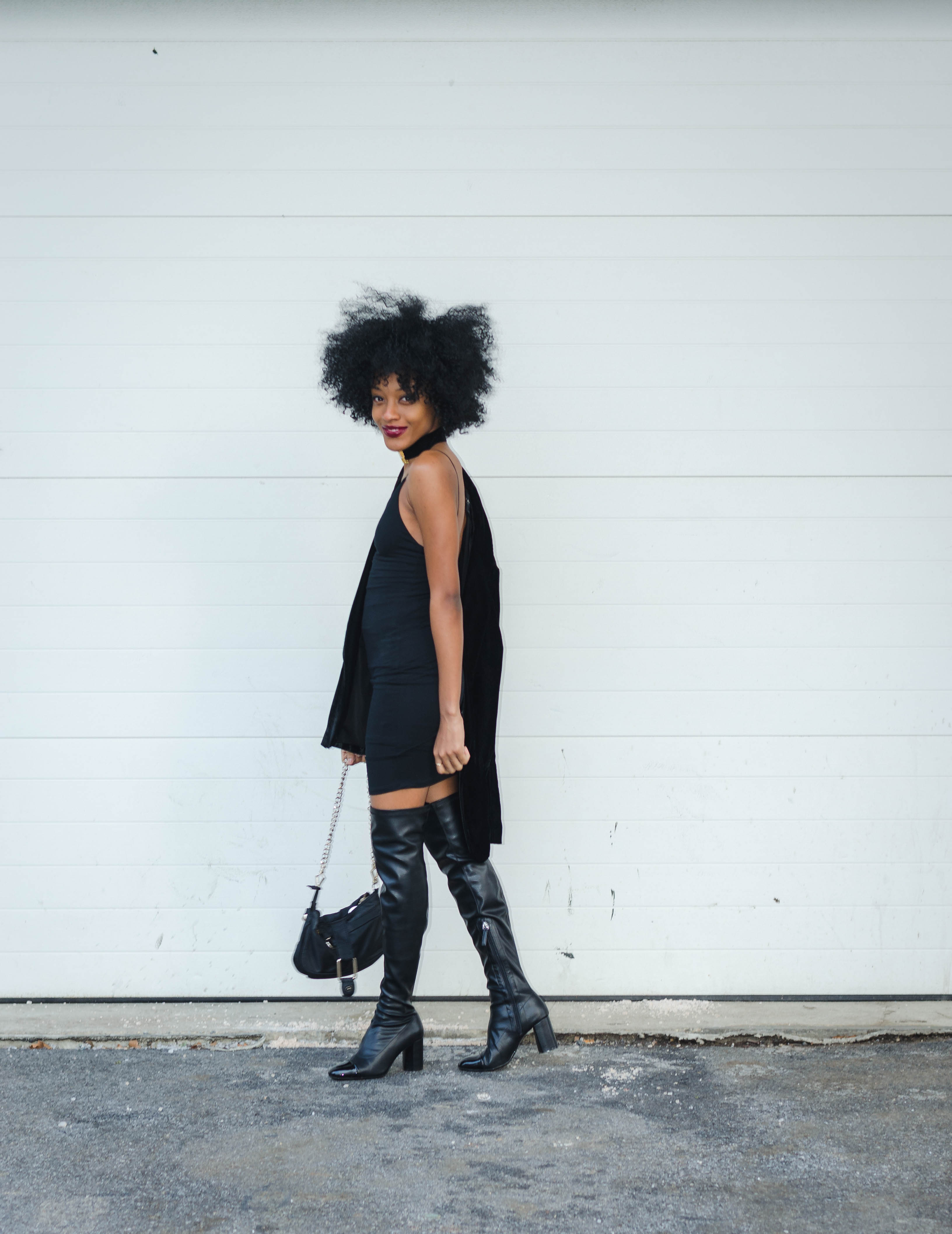 Shop The Look
Working It Out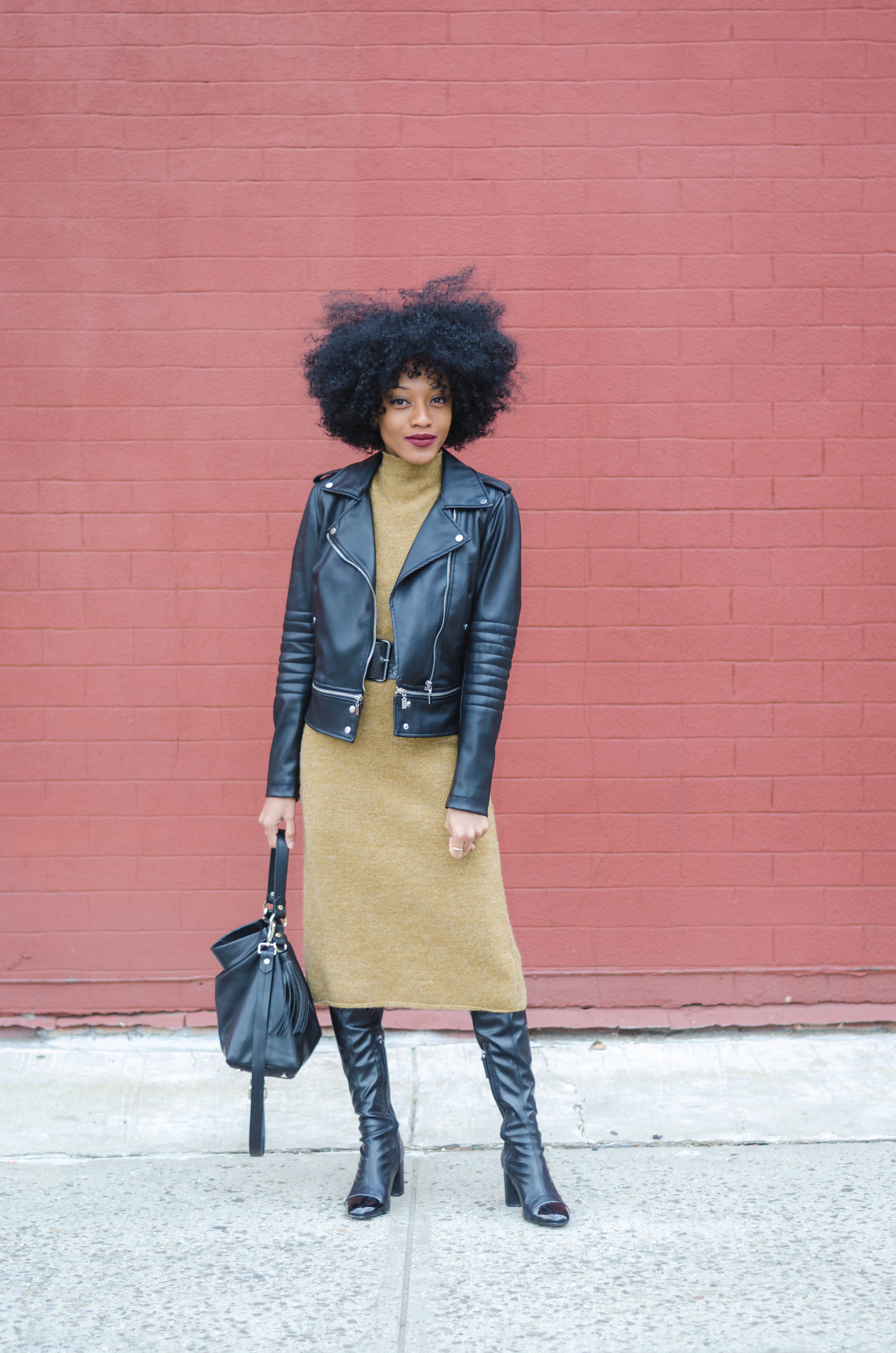 One of my favorite ways to wear over-the-knee boots is under a long sweater dress or wide-legged trousers. This style shows the range of these boots because it gives the illusion that you're wearing completely different shoes when you're actually not. The over-the-knee boots give the look a little element of surprise that makes it more special than a traditional sweater dress and boots look. This fit is great for those in the creative industry to wear to work or even to a meeting with a potential client. 
Leather Jacket – Zara /  Dress – Zara(Similar – UrbanOutfitters) / Bag – Zara (Similar – Zara) / Boots – Zara / Belt – Zara(Similar – Asos)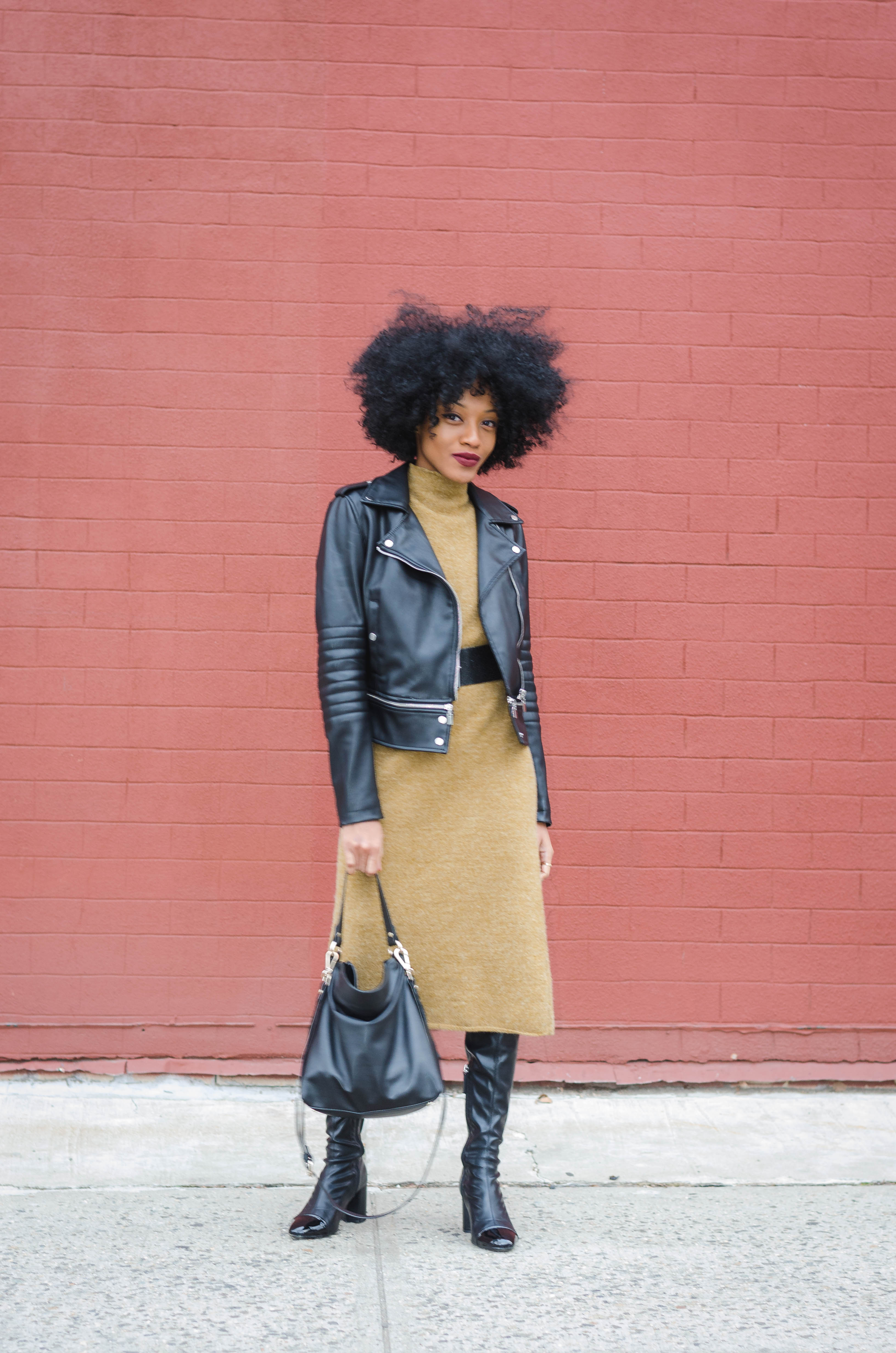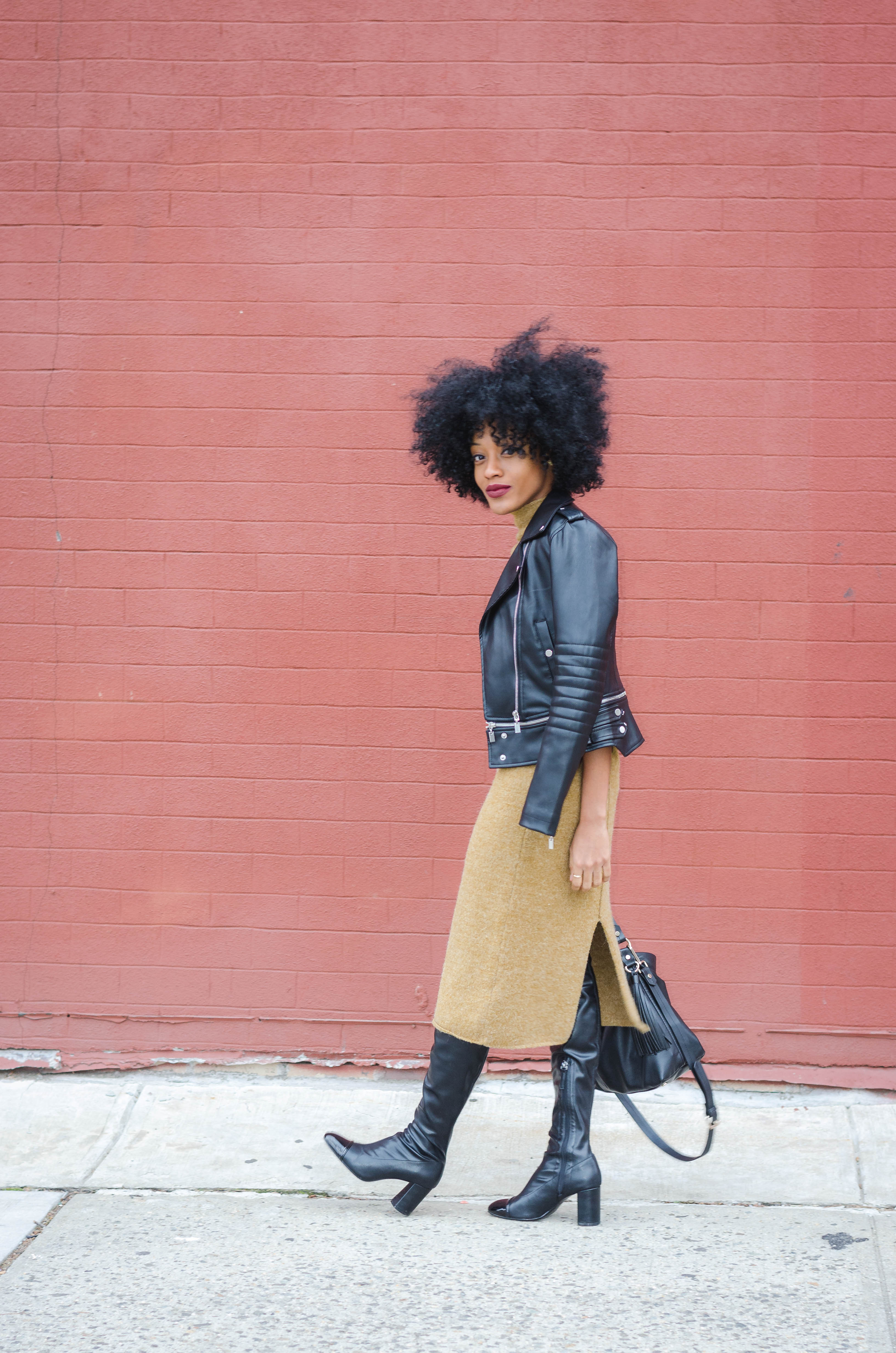 Shop The Look